Diamond Pro is reader-supported. When you buy through links on our site, we may earn an affiliate commission. Learn More.
Deal Alert! 10% off sale on select Lab Grown Diamonds at James Allen.
How Are Lab Diamonds Formed?
Bottom Line Recommendation:
Lab-grown diamonds can be a less expensive alternative to natural diamonds, but don't retain any resale value and often cannot be resold. Natural diamonds, on the other hand, retain some resale value and prestige and can be resold for at least some of their purchase price.
If you go the lab-grown diamond route, we recommend a reliable vendor like James Allen, where you can be assured of the diamond's quality, IGI certificate, and a competitive price. Another company worth checking out is Clean Origin. They specialize in lab-created diamonds and have an inventory full of great diamonds to choose from. In general, lab-created diamonds should be sold at significantly less than a comparable natural diamond with the same carat weight, color, and clarity.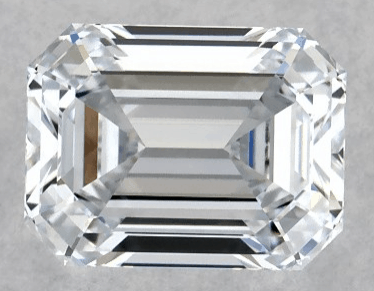 As well as being created by natural processes in the Earth, diamonds can also be man-made in a laboratory. These are known as lab diamonds, and can also be referred to as lab-grown diamonds, synthetic diamonds, artificial diamonds, cultivated diamonds or cultured diamonds.
A fairly new phenomenon in the diamond world, lab diamonds offer some advantages to natural, Earth-grown diamonds. Some claim they are more ethical and sustainable. They are also significantly cheaper, giving shoppers an option to get a beautiful diamond on a smaller budget like this example from James Allen.
While lab-created diamonds are not the greatest choice in terms of value, as we explain in this article, it can't be denied that they are just as beautiful as natural diamonds.
Read on and we'll elaborate just how these synthetic diamonds are created.
How Lab Diamonds Are Made
Interestingly, the process by which lab diamonds are created is actually no different to that of natural diamonds. The only difference is one happens naturally in the Earth over billions of years, and the other takes just several weeks in a lab. But scientifically, it's all the same.
Forming a diamond requires carbon dioxide, extreme heat, and extreme pressure. The effect of this heat and pressure on carbon dioxide kicks off the process that produces beautiful gemstones we know as diamonds.
There are two specific methods used to create lab-grown diamonds. The High Pressure-High Temperature method (HPHT) and Chemical Vapor Deposition (CVD).
Here are some lab-grown diamonds from Clean Origin:
High Pressure-High Temperature (HPHT) Diamonds
The HPHT method starts with a tiny piece of diamond, called a diamond seed. This seed is placed in pure carbon, and then exposed to heat and pressure mimicking the conditions deep within the Earth's crust.
A temperature of around 1500 degrees Celsius (2700 Fahrenheit) and pressure of 1.5 million pounds per square inch melts the layer of carbon, forming a completed diamond around the original diamond seed. 
How this happens is the carbon melts and dissolves under the heat. It is then solidified by the pressure (turning it into a diamond), and cooled.
There are several different machines commonly used to apply the heat and pressure for the HPHT process – a belt press, cubic press, and the split-sphere (BARS) press. The latter is the most common these days, as the most efficient way of growing diamonds, particularly larger diamonds.
Look at this gorgeous 2.52ct H VS2 Princess cut diamond from James Allen that goes for $7,530 or this 4.05ct D/VS1 cushion cut from Clean Origin for $17,746.
Chemical Vapor Deposition (CVD) Diamonds
The CVD method, short for Chemical Vapor Deposition, uses less heat and much less pressure than HPHT. Instead, carbon-based gases are used to form and grow what we know as a diamond.
The process begins again with a diamond seed. The diamond seed for the CVD process is usually a narrow diamond slice, quite often one that was first created using the HPHT method.
Similar to HPHT, this diamond seed is placed in a sealed chamber. Gases are then introduced to the chamber, typically methane and hydrogen. The environment is then heated to several hundred degrees Celsius. Under this heat, the gases break down, and the carbon atoms from these gases begin to build around the diamond seed.
The CVD method is newer, and less costly than HPHT, since the machinery is smaller and requires less power. However, CVD diamonds often come out in a black or brown color, which then requires HPHT treatment to get the final, colorless diamond. This being said, the CVD method has improved drastically in the last decade, meaning it's more common for scientists to produce colorless diamonds using only Chemical Vapor Deposition.
Are Lab Diamonds Different from Natural or "Real" Diamonds?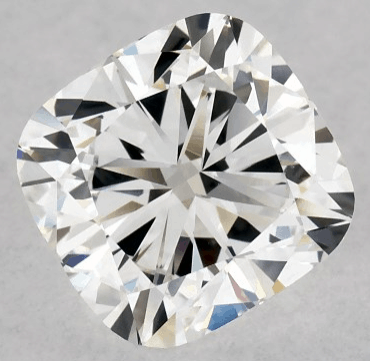 This is the big question often asked in regard to lab diamonds. How are they different from natural diamonds?
The truth is, lab diamonds and natural diamonds are identical, not just visually, but chemically. Legally, scientifically, however you want to shake it, lab diamonds are "real" diamonds.
Even trained gemologists will have a hard time distinguishing between a lab diamond and a natural diamond. Generally speaking, the only way you'll know what you have on your hands is by checking the diamond's certificate.
You can read a comprehensive comparison between lab diamonds and natural diamonds in this article.
How to Choose the Best Lab-Grown Diamond
When you're shopping for a lab diamond, you want to pay attention to most of the same things as if you're in the market for a natural diamond. Since, technically, lab diamonds are exactly the same as natural diamonds, the usual things like the 4 C's are applied to measure the diamond's beauty.
There are a small number of things specific to lab-grown diamonds you should consider in your buying process, as well as whether you actually want to buy a lab diamond or a natural one.
Here's a list of recommended vendors for buying lab-created diamonds and diamond jewelry.
HPHT Diamonds vs. CVD Diamonds
First, we should consider the two methods used to create lab diamonds, and whether this is important to consider in the buying process.
The answer? Not really. There is not a noticeable optic difference in HPHT and CVD diamonds. You won't put two diamonds next to each other and be able to say, "this diamond is more beautiful because it was made with the ___ method".
The diamond's creation process may result in a difference in appearance, such as the color of the diamond, but it's this grade and quality you want to consider in your buying decision, rather than CVD vs. HPHT.
CVD diamonds may be cheaper than HPHT diamonds since the cost involved in the process is lower. But again, it's the price you should consider in your buying process, not necessarily the creation method.
At the end of the day, it's probably not worth worrying about whether the diamond was created using CVD or HPHT. It's often hard to come by this information, for one thing. And while there are some minor things that can be used to distinguish an HPHT diamond from a CVD one (which the GIA explains in this guide), there's not going to be any clear and obvious difference between the two.
Price
Lab-created diamonds are significantly cheaper than natural diamonds, so when you're shopping for a lab diamond, make sure the price reflects this.
As an example, here's a beautiful 2.15 Carat Lab-Created Round Diamond from James Allen, which costs $7,660. If we were to take a natural diamond with the same grades like this one also from James Allen, from the same retailer, you can expect to pay 2-3x as much for the natural diamond ($22,230).
Whether this makes lab-created diamonds a better choice economically is up for discussion. While the price is significantly lower for a lab diamond, compared to a natural diamond, they are also much less rare and have virtually no resale value.
Opting for a lab diamond or a natural one is a personal choice. In any case, make sure you understand that the price of a lab diamond should be much less than that of a natural one with the same grades.
Here are some lab-grown diamonds from James Allen:
Certification
For lab diamonds, we recommend the IGI certificate. By having a certificate, you can compare diamonds more easily to determine which stone gives you the most beauty for your budget. 
Color
As with a natural diamond, you're generally going to want a diamond that appears colorless to the naked eye. There is not as big a difference in price from one grade to the next with lab diamonds, though, so you can afford to go with a higher grade in color than if you're shopping for a natural diamond. 
An F color, like this 1 Carat round diamond from James Allen, is a good point to aim for.
Clarity
When assessing clarity for lab-created diamonds, you want to choose a grade that is eye-clean. This means the diamond has no inclusions or blemishes that are noticeable to the naked eye. This doesn't mean you need to get the highest grade in clarity. For most diamonds, VS2 or above in clarity will be eye-clean. There may be inclusions noticeable under strong magnification, but they will not affect the everyday beauty of your diamond.
You can save a bit by settling for a grade that is clean to the naked eye, and not overpaying for grades that don't give a noticeable difference in appearance. For example, this VS2 clarity radiant diamond from James Allen doesn't have any obvious difference in appearance to a similarly graded VS1 diamond.
Bottom Line
Despite a common misconception that lab diamonds are fake (like cubic zirconia or moissanite), they are in fact just about identical, chemically and visually, to natural or "real" diamonds. 
The creation methods used for lab diamonds, either HPHT, CVD or a combination of both, replicates the natural process that occurs over billions of years to create Earth-grown diamonds, and produces a gem with exactly the same chemical makeup. It's not important to pay attention to which of these two methods is used to create a lab diamond, as both should produce the same end result.
Lab diamonds are significantly cheaper than natural diamonds, so pose an interesting choice if you want a beautiful diamond on a budget. However, we're hesitant about buying lab-created diamonds, as their long-term value is a mere fraction of a natural diamond's.
If you do choose to go the lab-grown route, ensure you're paying a fair price. Any lab diamond should be much cheaper than a natural diamond with the same carat, cut, color and clarity (often more than 2x cheaper). If you find anywhere that advertises lab diamonds for a similar price to natural diamonds, they are likely pulling the wool over your eyes.
James Allen

James Allen is the leader in online diamond sales. Their imaging technology is the same as inspecting a diamond with a jeweler's loupe. They have the largest exclusive loose diamond inventory online and fantastic prices. They also have the nicest collection of lab created diamonds online. Save 10% off select Lab Grown Diamonds and 25% on setttings!
What we love about them:
No questions asked returns within 30 days of shipment. James Allen will send you a paid shipping label to return the ring.
Lifetime Warranty
Free International Shipping
Free prong tightening, repolishing, rhodium plating and cleaning every 6 months
Provide insurance appraisals
One free resizing within 60 days of purchase
Free ring inscriptions
Best-in-class high quality imagery of all diamonds in stock
24/7 Customer Service
Best-in-class packaging

---
Blue Nile

Blue Nile is the largest and most well known internet jewelry seller. They have a very large exclusive online inventory. Their high quality images are catching up to James Allens' and their prices are amazing. Blue Nile have generously offered our readers an exclusive one-time use coupon.

(Click Here to save $100 off engagement ring settings)
What we love about them:
No questions asked returns within 30 days of shipment. Blue Nile will send you a paid shipping label to return the ring.
Lifetime Warranty
Free Shipping
Free prong tightening, repolishing, rhodium plating and cleaning every 6 months
Provide insurance appraisal
One free resizing within the first year of purchase
High quality images of about half of their diamonds
24/7 Customer Service
100% credit towards future upgrades (must be at least double in value)
Best in class fulfillment

---
Still afraid of getting ripped off?
Before you buy a diamond, get personal buying advice from industry veterans. We'll help you get the best diamond for the money.
Ask your diamond purchase question here
DISCLAIMER: We don't use your email for marketing. Period.