Diamond Pro is reader-supported. When you buy through links on our site, we may earn an affiliate commission. Learn More.
Fancy Red Diamond Shapes, Shades, Rarity and Prices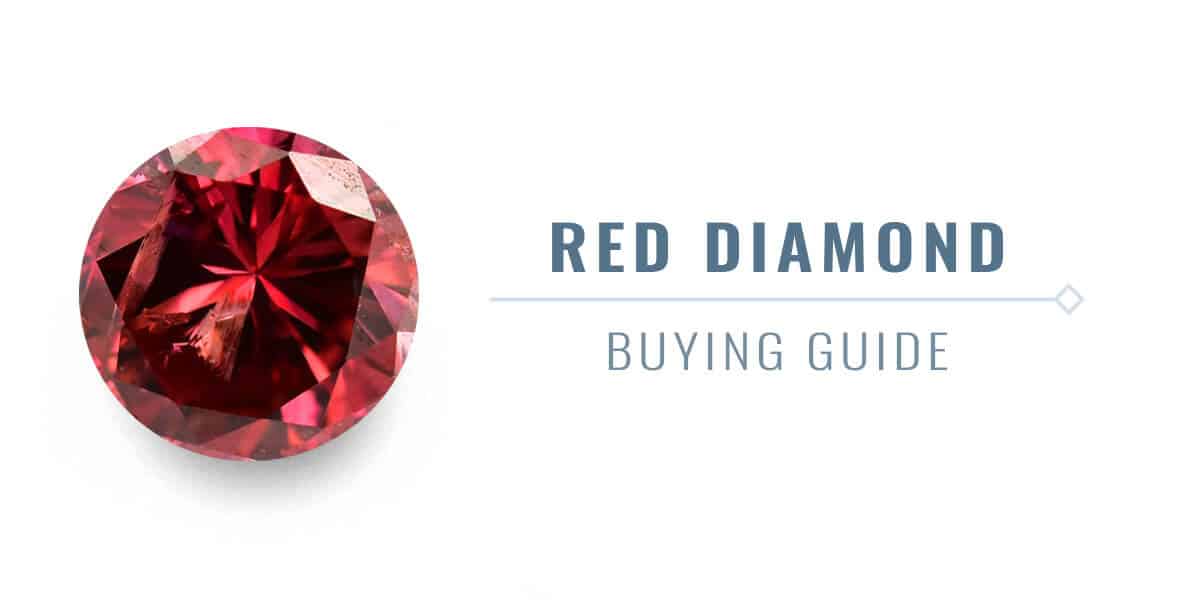 Bottom Line Recommendation:
A red diamond should be purchased from a vendor with high-quality photos like James Allen. You want to ensure you're getting the most beautiful red stone for your budget. In our years of experience, Leibish & Co. offers the best prices and overall customer experience in the Fancy Color Diamond market. Additionally, Leibish & Co provides the highest level of expertise in bringing out the maximum color of the stone when set in jewelry.
What Are Red Diamonds?
Red diamonds are the rarest and most unique type of fancy colored diamond. A red diamond is a pure carbon gemstone, featuring none of the chemical impurities that create other kinds of colored diamonds.
Very few mines produce red diamonds. Africa, Australia, Brazil and India are the areas known for having produced red diamonds. Of these areas, the Argyle mine in Western Australia is responsible for several famous red diamonds. Only a handful of pure red diamonds are found each year.
Their extreme rarity means almost all red diamonds are less than one carat in weight. The largest known red diamond, the Moussaieff Red Diamond, weighs 5.11 carats, and has an estimated worth of $20 million. Even much smaller red diamonds carry a significant price tag, often as much as $1 million per carat.
Origin of Red Diamond's Color
Different than other Fancy Diamonds, red diamonds don't obtain their color from having impurities like nitrogen in their composition. In fact, the exact cause of the red diamond's color is still debated among experts. Some gemologists believe that the red shade comes from changes to the atomic structure—in a process called plastic deformation—that occurred during the diamond's journey to the Earth's surface. Similar to pink diamonds, it's likely that the enormous pressure the diamonds endured impacted their molecular structure. With this theory, more pressure probably meant a richer red hue.
Not knowing the exact origin of the red diamond's color adds to the stone's mystery, as it's the rarest one of all the Fancy Color Diamonds.
Red Diamond Intensity Levels
With red diamonds, there are no varying levels of color intensity. While other Fancy Color Diamonds are graded by terms like Fancy, Intense and Vivid, red diamonds are not evaluated on that scale. The red color itself could even be considered as a supersaturated level of the pink diamond spectrum.
Different modifiers, or overtones, may be present along with the red color. The most common, and probably the most aesthetically pleasing, is Purplish Red. Other common modifiers are Brownish and Orangey. Stones with Orangey and Brownish overtones are worth significantly less than pure Red or Purplish Red diamonds.

Red Diamond Prices
Pure red diamonds often cost in excess of $1 million per carat. This makes red diamonds the most expensive type of colored diamond.
As an example, this 0.71 Carat Fancy Red Diamond Radiant shape from Leibish & Co. with a clarity grade of SI2 is priced at $603,600! This stone is GIA certified Fancy Red without any modifiers. This stone is priced at over $850,000 per carat!
An even more extreme example, this 0.90 Carat Fancy Red Princess shape from Leibish & Co. is priced at over $1.5 million, for a diamond below 1 carat. Again, this diamond carries an enourmous price tag despite small yet noticeable imperfections in the diamond's clarity.
Extreme rarity is what makes "pure" red diamonds so valuable and very pricy. Of all the Fancy Color Diamonds, red is the rarest of them all. They're generally beyond the purview of celebrity life and are seldom found above 1 carat.
Not all red diamonds are exceptionally rare, though. The most sought-after stones are the ones that are primarily red with the absence of secondary tones like orange or purple. Predominantly red diamonds are so rare that at any given moment, probably less than a handful are available for sale in the market—ones that have a certified unmodified red color and are above 0.20 carat, that is.
For those wishing for a red diamond, but not looking to pay for a predominantly red stone should consider a red diamond with a modifier. Purplish red diamonds tend to offer the most beautiful selection.
Red Diamond Engagement Ring Settings
If you're lucky enough to get your hands on a red diamond, the stone should be set in an equally stunning ring. Here's some inspiration for red diamond engagement rings.
Style 1: Ornate halo setting
To maximize on stone size and beauty, choose an ornate halo setting to accompany a rare red diamond.
Ornate halo setting example: Argyle Fancy Red Princess Diamond Ring from Leibish & Co.
Style 2: Three-stone setting
Complement a rich red diamond with vibrant side stones—either with white or colored diamonds.
Three-stone setting example: Radiant Cut Fancy Red with two Fancy Deep Blue-Green diamonds from Leibish & Co.
Style 3: Prong setting
A prong setting elevates a red diamond to stand out even more.
Prong setting example: Fancy Red and Diamond Couture Ring in a Prong Setting from Leibish & Co.
Popular Jewelry Settings for Red Diamonds
Design a piece of jewelry that will be cherished and passed down for generations. No matter what you choose, your red diamond will make the jewelry a head-turner.
Red Diamond bracelet inspiration: Multicolored and Mixed Shape Couture Halo Diamond Bracelet from Leibish & Co.
Red Diamond ring inspiration: Radiant cut Fancy Purplish Red Diamond ring from Leibish & Co.
Because red diamonds are extremely rare, we highly recommend talking with an expert before moving ahead in your search.
Leibish & Co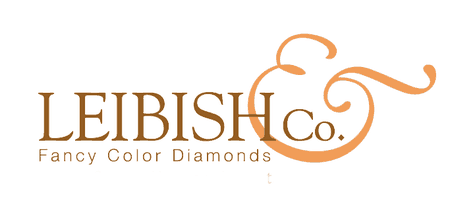 Leibish & Co is the industry leader in the world of Fancy Color Diamonds. Their inventory size and prices are the best in the business, and their expertise in this highly specialized field will ensure that your diamond is set in a way to maximize its color.
What we love about them:
Largest and best inventory of fancy color diamonds
Best prices for fancy color diamonds
Industry leading expertise will ensure the color of your diamond is maximized in its setting
Leading bidders in the annual Argyle auction
Highest quality jewelry available online
Free shipping
Free resizing within first 2 years of purchase
Items comes with professional appraisal for insurance
30 day no questions asked free return policy

---
Still afraid of getting ripped off?
Before you buy a diamond, get personal buying advice from industry veterans. We'll help you get the best diamond for the money.
Ask your diamond purchase question here
DISCLAIMER: We don't use your email for marketing. Period.