We are reader-supported. Buying through links on our site may earn us commissions. Learn More.
Deal Alert! Huge James Allen Sale- 3% off Earth Diamonds AND 25% off settings or

15% off at Blue Nile!



Chameleon Diamonds: Color Changes You Need to Look For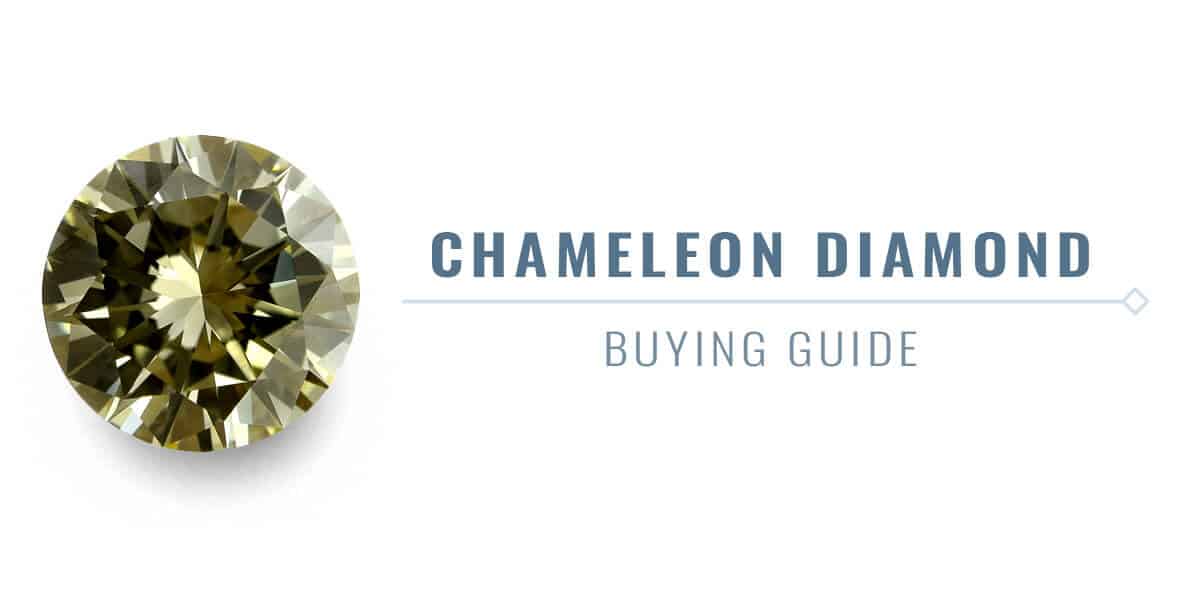 Bottom Line Recommendation:
Unlike any other diamond that exists, the Chameleon variety changes color temporarily, hence the name. While the base color is an olive tone like this 1.07 Carat cushion cut from Leibish & Co., there are multiple hues. Needless to say, it's very unusual and unique. In our years of experience, Leibish & Co. offers the best prices and overall customer experience in the Fancy Color Diamond market. Additionally, we have found that the craftsmanship exhibited by Leibish & Co provides the highest level of expertise in bringing out the color of the stone when it's set in jewelry. 
Origin of Chameleon Diamond's Color
Peter Kaplan noticed the first recorded chameleon diamond in 1943 when he saw a change in a diamond that was resting on a hot polishing wheel. Since then, chameleon diamonds have received a category of their own and are considered more unique and valuable than similar colored diamonds that don't change color.
Gemologists still aren't certain as to what causes the chameleon to embody its unique color-changing characteristics. High concentrations of hydrogen in the atomic structure may be a reason, as well as its impurities of nitrogen and nickel. Still, other gemologists believe that the gemstones have phosphorescent and luminescent qualities. The chameleon diamond's color-changing property is known as thermochromism when it responds to heat and photochromism when it reacts to light.
Chameleon Diamond's Intensity levels
A color changing diamond sounds bizarre—and it is. But the color-changing aspect itself is not permanent. Still, chameleon diamonds are the only diamonds that contain the ability to have their color altered naturally, even if only temporarily. When exposed to heat or hidden from the light, the chameleon often changes from a lighter yellowish tone to a darker greenish hue.
Chameleon diamonds can be broken down into two types: Classic and Reverse.
The Classic variety refers to most chameleon diamonds. Classics turn from an olive green color—generally some combination of gray, yellow and green—to a lighter orangey yellowish hue. The duration varies how long the new color is visible but can last anywhere from a few minutes to over an hour.
Reverse chameleons are stones that display the opposite behavior. They are lighter yellower stones that can temporarily become darker and greener when stored in a closed, dark spot. In contrast to Classic chameleons, their color is not affected when treated with heat.
In order to spot a genuine chameleon diamond, you'll need to know a few of its main characteristics. For starters, chameleon diamonds are not found in the typical stronger color intensities such as Vivid and Intense. Instead, chameleons are either Fancy, Fancy Deep or Fancy Dark.

A chameleon diamond possesses diamond fluorescence as well as a color combination. The hues always include at least two of the following: green, yellow, gray and brown.
Common color combinations for chameleon diamonds include gray-yellowish, grayish-yellowish, gray-greenish, green-yellow, brownish-greenish and brownish-yellowish. Many other combinations exist; you can basically find any combination of green, yellow, gray and brown.
Chameleon Diamond's Rarity and Prices
Chameleon diamonds aren't just a source of interest for diamond collectors, they're also a scientific enigma. The only way to obtain a color-changing gem is by purchasing a chameleon diamond. Since they are quite rare, they are generally priced more than most colorless diamonds—yet they are far more affordable than the higher priced color diamonds like pink and orange.
In general, Fancy Deep or Fancy Dark chameleons are more desirable because their color is stronger and the color change effect is usually more pronounced.
Also, as is the case with all diamonds, the price of chameleon diamonds goes up drastically with increased size. This phenomenon is even more pronounced with chameleons, since large stones of this type are extremely rare.
If you're seeking a diamond that's less permanent, you may want to consider the chameleon diamond. While the base color is an olive tone like this 1.07 Carat Cushion Cut from Leibish & Co., there are multiple hues.
Chameleon Diamond Engagement Ring Settings
A chameleon diamond makes for a unique and special engagement ring. Choose a setting style that matches the wearer's personality and optimizes the beauty of this stone.
Style 1: Ornate halo setting
A chameleon diamond deserves a lavish setting. Have a custom ornate halo setting designed for your stone.
Ornate halo setting example: Chameleon Pear & Pink Diamond Decorative Ring from Leibish & Co.
Style 2: Two stone setting
Pair your chameleon diamond with another stunning gemstone to increase the Carat weight of your ring.
Two-stone setting example: Pink & Green Marquise Diamond Ring from Leibish & Co.
Style 3: Classic halo setting
Surround your chameleon with smaller stones and consider a pavé setting for the band.
Classic halo setting example: Dark Gray-Greenish Yellow Cushion Diamond Halo Ring from Leibish & Co.
Popular Jewelry Settings for Chameleon Diamonds
In addition to engagement rings, this special gemstone can be set in earrings, necklaces and bracelets. Below are some pieces that will inspire you.
Chameleon Diamond bracelet inspiration: Multicolored and Mixed Shape Couture Halo Diamond Bracelet from Leibish & Co.
Chameleon Diamond necklace inspiration: Triaccent Diamond Drop Pendant from Leibish & Co.
Chameleon Diamond earrings inspiration: Pink, Green and Yellow Diamond drop earrings from Leibish & Co.
Find the most intriguing chameleon diamond for your budget by selecting from the Leibish & Co. or James Allen collections. If you have questions about purchasing a diamond, contact our experts.
Leibish & Co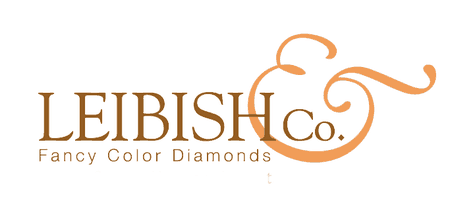 Leibish & Co is the industry leader in the world of Fancy Color Diamonds. Their inventory size and prices are the best in the business, and their expertise in this highly specialized field will ensure that your diamond is set in a way to maximize its color.
What we love about them:
Largest and best inventory of fancy color diamonds
Best prices for fancy color diamonds
Industry leading expertise will ensure the color of your diamond is maximized in its setting
Leading bidders in the annual Argyle auction
Highest quality jewelry available online
Free shipping
Free resizing within first 2 years of purchase
Items comes with professional appraisal for insurance
30 day no questions asked free return policy

---
Still afraid of getting ripped off?
Before you buy a diamond, get personal buying advice from industry veterans. We'll help you get the best diamond for the money.
Ask your diamond purchase question here
DISCLAIMER: We don't use your email for marketing. Period.