Promise Rings: Here's What You Need to Know (with Jewelry Inspiration)
Scared of getting ripped off? Don't want to waste your money? Confused by all the choices? Contact us.
Bottom Line Recommendation:
Promise rings represent the love that a couple has for each other. The rings can be given at any time and are a symbol of commitment. Styles range from ornate diamond rings to yellow gold knot rings. Choose a design that represents your personal style and unique love story.
Above all, we recommend purchasing your promise ring from a reputable vendor like Blue Nile or James Allen. Although cheap promise rings may seem like the way to go, jewelry made of sterling silver or rose gold will last longer and carry far more beauty than a poorly made ring.
What is a Promise Ring?
Promise rings symbolize the love and commitment between a couple. They're given as a sign of a serious relationship and signify a commitment to be with one another in the future.
In a way, promise rings are pre-engagement rings, as they come before the commitment of marriage. The exchange of rings can mean that a future engagement is likely or simply that you have a devotion to one another. The meaning of a promise ring differs from couple to couple—and it's best to decide between the two of you what it means for you specifically.
Which Finger Should a Promise Ring Be Worn On?
Sometimes rings are exchanged between both people or just one person. Promise rings can be worn on any finger on either hand.
Some people decide to wear their promise rings on their left ring finger. Some prefer to wear it on the right ring finger as to not confuse it with an engagement ring.
What Do Promise Rings Look Like?
As far as styles go, promise rings tend to be smaller and less extravagant than engagement rings. They can be diamond rings, like this tapered baguette ring, or gemstone rings, like this sapphire heart ring. Some promise rings are also designed as Claddagh rings which are traditionally Irish and feature a heart that's held by two hands and a crown.
Some couples even decide to choose matching promise rings.
In general, promise rings are usually smaller and more subtle than engagement rings. Diamonds are a popular choice but the stones tend to be of smaller carat weight or grouped in a cluster. Gemstone ring designs are also popular choices. A promise ring can be made with any precious metal, such as sterling silver or rose gold.
When and How to Give a Promise Ring
Promise rings can be given at any point during a relationship. Sometimes couples date a year or more before giving each other promise rings, while the timeline is faster for others. Overall, promise rings are an outward sign of your commitment to the relationship, no matter what you are planning for the future.
When giving a promise ring, you don't have to plan anything elaborate (like you would an engagement), unless you want to. For instance, many couples give promise rings as a dating anniversary gift or for Valentine's Day or a birthday. Couples often have a conversation about what the promise ring means for them specifically.
The Difference Between Promise Rings and Purity Rings
While the terms "promise rings" and "purity rings" are sometimes used interchangeably, they represent two distinct commitments. Purity promise rings symbolize a commitment to abstinence until marriage. Promise rings don't have anything to do with abstinence unless the couple decides so. With a promise ring, you are simply exchanging a physical symbol of your love and commitment.
Posy rings are another term you may have come across in your search for a promise ring. A posy ring, or posie ring, dates back to the 15th, 16th and 17th centuries. Posy rings were given in England and France as lovers' gifts. These are different than a promise ring but could
look similar
.
Promise Rings for Couples
The design of your promise ring is completely up to you. As with any piece of jewelry, it's best to match the personality and style of the person wearing the ring. Look through the designs below—and notice the styles that catch your eye.
Diamond Rings
Diamond rings are classic, timeless and make for beautiful promise rings for couples. Promise rings often feature clusters of diamonds, creating a beautiful shape like a flower or starburst.
Diamond promise rings:
Gemstone Rings
Add color and flair to your significant other's hand with a gemstone promise ring. Ranging from a ruby heart ring to a pink sapphire halo ring, the options are truly endless.
Gemstone promise rings:
Rings Without a Gemstone
That's right: your promise ring doesn't have to feature a diamond or a gemstone. If you prefer a more simple style, a ring made out of white gold or sterling silver might be the right choice for you.
Promise rings without gemstones:
Where to Buy Promise Rings
When buying any fine jewelry, it's important to verify that you're receiving a high-quality product. And promise rings are no different. Cheap promise rings will deteriorate and be less beautiful from the beginning.
That's why we recommend choosing a vendor that's known for their high-quality settings and gemstones. You'll end up with a beautiful promise ring at an excellent price.
Throughout our years in the jewelry industry, we've closely vetted sellers to determine the best and most reliable in the business. We highly recommend looking for a promise ring through the dealers below. They are reputable and trustworthy. If you have any questions about these vendors, please contact us.
Blue Nile (Diamond and Gemstone Rings)
Maintains the largest online inventory of diamonds and settings
Emphasizes diamond, gemstone and jewelry quality
Offers excellent prices and easy return policies
James Allen (Diamond and Gemstone Rings)
Provides high-tech imagery (allowing you to see every diamond and gemstone up-close before purchase)
Known for their excellent customer service
Offer appealing prices for their large collection
Maintains a large online inventory of gemstone rings
Designs all jewelry with high-quality settings
Offers colored diamond alternatives
Leaning more toward an engagement ring instead of a promise ring? Check out the 16 styles of engagement rings here. 
James Allen

James Allen is the leader in online diamond sales. Their imaging technology is at the point where it's almost the same as inspecting a diamond with a jeweler's loupe. Their customer experience is best in class, and they have recently upgraded their non-engagement jewelry inventory as well. For a limited time, take advantage of their 25% OFF Valentine's Day Sale!
What we love about them:
No questions asked returns within 30 days of shipment. James Allen will send you a paid shipping label to return the ring.
Lifetime Warranty
Free International Shipping
Free prong tightening, repolishing, rhodium plating and cleaning every 6 months
Provide insurance appraisals
One free resizing within 60 days of purchase
Free ring inscriptions
Best-in-class high quality imagery of all diamonds in stock
24/7 Customer Service
Best-in-class packaging

---
Blue Nile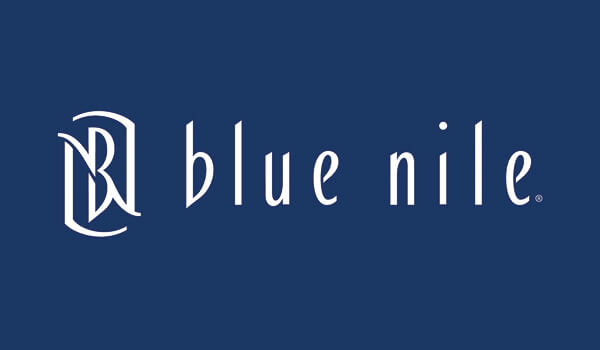 Blue Nile is the largest and most well known internet jewelry seller. They have the industry-leading largest available exclusive online inventory. Their high quality images are catching up to James Allens' and their prices are amazing.
What we love about them:
No questions asked returns within 30 days of shipment. Blue Nile will send you a paid shipping label to return the ring.
Lifetime Warranty
Free Shipping
Free prong tightening, repolishing, rhodium plating and cleaning every 6 months
Provide insurance appraisal
One free resizing within the first year of purchase
High quality images of about half of their diamonds
24/7 Customer Service
100% credit towards future upgrades (must be at least double in value)
Best in class fulfillment

---
Still afraid of getting ripped off?
Before you buy a diamond, get personal buying advice from industry veterans. We'll help you get the best diamond for the money.
Ask your diamond purchase question here
DISCLAIMER: We don't use your email for marketing. Period.