We are reader-supported. Buying through links on our site may earn us commissions. Learn More.
Deal Alert! Huge James Allen Sale- 3% off Earth Diamonds AND 25% off settings or

15% off at Blue Nile!



Brian Gavin Diamonds Review
Visit Site

Overall Score:

4.33

Price:

4.5

Selection:

4

Customer Service:

4.5

Pros

The most brilliant diamonds
Superb service

---

Cons

Somewhat limited diamond inventory
Buying a diamond engagement ring from Brian Gavin Diamonds is an absolute treat. Brian Gavin is one of the most renowned experts when it comes to diamond cut and it shows in their products. Every diamond I have ever seen from Brian Gavin matches the crème de la crème when it comes to fire and brilliance. In my 20 years in the diamond business, no retailer I have ever seen has matched Brian Gavin in their consistency of quality.
The History of Brian Gavin Diamonds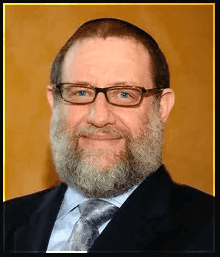 As opposed to the other site reviews which focus on the history of the company and its online presence, this Brian Gavin Diamonds review will focus much more on the man, Brian Gavin, and less so on his site Brian Gavin Diamonds (BGD), which itself is only a few years old.
The reason is simple, as the name of the site makes plainly obvious, Brian Gavin is the very essence of BGD – the two are conceptually inseparable.
So while this specific site has only been in existence since 2009, Brian as a powerful presence in the online diamond business has been around much longer. BGD is only the latest and greatest manifestation of this ground-breaking diamond career.
About Brian Gavin
Brian the cutter was born and raised in the diamond capital of the world, South Africa, to a family with a rich history of diamond craftsmanship.
He apprenticed at his family's diamond polishing factory from a young age, building a solid foundation of knowledge that would enable him to one day become a world renowned expert in maximizing the brilliance of a diamond.
In 1998, he developed and launched his "A Cut Above" super-ideal Hearts & Arrows cut diamonds. Then in 2001, he co-founded Whiteflash.com which quickly built a reputation of selling the finest cut diamonds on the internet.
It is there that Brian the cutter's specially developed "A Cut Above" were exclusively sold. In 2009, he went back to the laboratory to perfect the round brilliant diamond once and for all.
Brian Gavin Diamonds is Born
What emerged was the Brian Gavin Signature Hearts & Arrows diamond which he now sells exclusively through his new website BrianGavinDiamonds.com. These diamonds affirm his reputation as a diamond cutter extraordinaire.
This might sound like marketing-speak to many of you, but the truth is, it's absolutely not. Back when I was a traveling salesman for Leo Schachter Diamonds, Inc., my most frequent stop was Houston, where he lives and BGD is based.
Dealing with a Perfectionist
I must have travelled to the city over a dozen times selling to the local market. I built a strong and loyal customer base of wholesalers and retailers. One person I was never able to sell a diamond to was Brian the Cutter. Brian was so picky, such a perfectionist, that he rejected every single diamond I brought to him.
Each time, when preparing my wallet of diamonds for my Houston trip, I would always include stones that I was sure would be good enough for him. And each time, he would school me on why they weren't.
I worked for a company that sells about $500,000,000 a year in diamonds, yet I learned what authentic Hearts & Arrows cut diamonds truly are from the diamond cutter himself.
What Makes Brian Gavin Diamonds Stand Out
If we break down the world of online diamonds to virtual listers (See Article: Should I buy a Diamond Online) and inventory holders, BGD clearly falls under the latter.
It is true that they do virtually list some diamonds on their site, but this is not their strength.
If you are interested in buying a virtually listed diamond, you'd be better off doing it with James Allen, who can at least offer you magnified photos of their virtually listed diamonds.
Brian Gavin Diamond Strengths
BGD's strength is clearly their specially cut super-ideal stones. Of these, the vast majority are their "Brian Gavin Signature" Hearts & Arrows cut round diamonds. They also have a small number of super-ideal cut Princess cut diamonds in their stock.
An emerging strength in BGS's inventory are their H&A Cushion cuts. While round diamonds are inherently symmetrical, that is not the case in cushion cuts. Brian Gavin has perfected the cutting process, creating a stunning cushion cut that has an incredibly high degree of optical symmetry.
Take a look at this 1.01ct cushion cut diamond. Not only does this diamond break the scale when it comes to light performance, the diamond's proportions are exquisite. This diamond would look incredible in a halo setting.
This is BGD's latest line of diamonds. Emerald cuts are a different breed of diamond than other cuts. While other diamonds focus on the faceting to maximize brilliance, emerald cuts have a more elegant, glassy vibe to them.
Brian has put in countless years honing the proportions down to find an emerald cut that not only has that elegant look, but maximizes brilliance as well. Take this outrageous 2.01ct emerald cut for example.
This line is an homage to Brian's relentless obsession with finding the perfect proportions for a round diamond in order to maximize brilliance. The black diamonds have incredibly rigid proportions where only the incredibly rare diamonds make the cut.
This line is for someone who only wants the absolute best quality money can buy. Take a look at this 1.02ct E color diamond for reference.
The final category of diamonds that BGD has in their inventory is one that I'm fascinated by. It's their "Brian Gavin Blue" collection. As you might know from my article on Fluorescence, having a diamond that has either Medium or Strong Blue Fluorescence can be either a blessing or a curse (or neither).
The Diamond Market's Attitude Towards Fluorescence
It is common industry belief that fluorescence will whiten the appearance of a diamond. This may come without adding any negative effects to the appearance of the stone. Other times, the fluorescence will make the stone appear dull and milky – especially when exposed to natural sunlight.
What's remarkable is that the diamond market automatically discounts the value of a diamond if it has significant fluorescence written on the certificate – whether or not it negatively affects the diamond's appearance.
I generally dissuade my readers from buying diamonds with significant fluorescence – unless the diamond can be verified in person to not have any negative dulling effects. This is exactly why I love the Brian Gavin Blue collection.
Each diamond in this collection has been pre-screened by Brian himself in both external and internal lighting to be absolutely certain that the fluorescence in these diamonds only affects the diamond positively. And the best part is that you get an amazing diamond at a great price.
Shopping Experience: Buying from BrianGavinDiamonds.com
As with our reviews of James Allen and our reviews of Blue Nile, for this Brian Gavin review, I contacted Brian Gavin Diamonds as if I were just another customer.
I already had some experience with BGD as I ordered a diamond from them for my Hearts on Fire review. For that review, I "purchased" a 1.02 H SI1 Hearts and Arrows diamond loose so I could have full access to the diamond in order to inspect it thoroughly.
The upshot of that article was that the BG Signature diamond was equally as brilliant as the Hearts on Fire diamond, but costs about 40% less.
The Full Brian Gavin Experience
For this review, I wanted a more complete Brian Gavin experience – as most of their customers will experience it. So this time, I ordered a diamond mounted in one of their settings.
In the end, I went with this diamond – a 0.62 H VS2 H&A Signature diamond mounted in this setting, a Fishtail Pave setting with the "Truth Head". The setting is listed as containing only H&A ideal cut pave stones in the shank.
Customer Service Experience
As with my experience buying the loose diamond, I found BGD's customer service to be superb. I prepared a plethora of questions to bombard them with and they answered calmly and knowledgeably.
I really tried to be as annoying as possible, and they consistently spoke to me gracefully and tactfully.
Packaging & Contents of the Box
The package arrived in a timely matter and when I opened the box, I was impressed with BGD's packaging.
Each piece in the box is wrapped carefully in orange tissue wrapping paper. Opening up the paper revealed a very handsome ring box that was significantly more elegant than your standard box offered by the vast majority of other stores.
AGS Certificate
Likewise, the AGS Certificate superficially evokes a feeling of heaviness and importance far beyond the look and feel of a GIA certificate. While this might seem trivial, odds are the recipient of the ring won't know the difference between GIA and AGS, so this first impression will certainly be effective in making her feel like she's receiving something first class.
Reviewing the Brian Gavin Diamond Ring
Visual Brilliance
The ring was as I expected it to be – the visual brilliance and fire on the diamond were superb. I took the ring into numerous different lighting scenarios, and was impressed wherever I took the ring.
I showed the ring to several friends as well who are not a part of the diamond world, and they were equally impressed. I then took a standard ideal cut diamond in a simple platinum ring that was about the same size as the ring from BGD and showed them to the same friends alongside the ring from BGD.
About 1/2 claimed that they could easily see that the BGD stone was significantly more brilliant. Another 1/4 said that they could definitely see a difference, but that the difference wasn't exactly overwhelming. The final quarter didn't notice a difference and thought both looked great.
Craftsmanship of Brian Gavin's Engagement Ring Setting
Likewise, the pave stones in the shank of the ring performed as promised. Each of the little stones had the fire and brilliance expected of super-ideal cut diamonds. The overall craftsmanship of the Fishtail Pave setting was incredible. Each line flowed flawlessly into the head, amplifying the beauty of the center diamond. I can not find a single blemish anywhere on the setting.
What is Light Performance and Why is it so Important?
Back to the diamond, why do we keep throwing around the term "light performance"? Light performance is how well a diamond refracts the light that is passing through. The better a diamond's light performance, the more fire (the rainbow of light that reflects through the diamond) and brilliance/scintillation (the sparkle of the diamond as it moves).
Light performance is a reflection of how well a diamond is cut. We'll talk about this importance below. Simply put, the better cut a diamond is the more fire and brilliance there will be in the diamond.
Ideal Scope and ASET Images
Since Brian Gavin's bread and butter products are perfectly cut diamonds, Brian Gavin uses many other tools to highlight their edge. Both an Ideal Scope and an ASET image will showcase the cut down to its last detail. Specifically they will show you the patterns of the diamond's facets and where there is light leakage (where the light doesn't reflect outwards, thus diminishing the brilliance of the diamond).
BrianGavinDiamonds.com Policies
Shipping:

Brian Gavin offers worldwide insured shipping via Fedex.

Returns:

Brian Gavin offers a 15 day full-refund from the day you receive your package.

Resizing:

Brian Gavin offers one free ring resizing on all rings except the eternity settings.
What Brian Gavin Diamonds Can Improve on?
There is nothing that Brian Gavin Diamonds can improve on in terms of the quality of their diamonds and jewelry. I would like to see them improve some of their policies.
Specifically, the return window is shorter than the other online retailers we recommend. I think 15 days is ample time to make a decision, but it would be nice to see them match their competitors.
Likewise, I'd like to see BGD offer a more comprehensive warranty that includes free cleaning and maintenance.
How Does Brian Gavin Stack up Against the Competition?
Brian Gavin vs. Tiffany & Co.
If we are going to refer to Brian Gavin's diamonds as the crème de la crème, it stands to reason that we should compare them to Tiffany & Co. After all, Tiffany & Co has been the gold standard (no pun intended) for decades. In our Tiffany review, we show how they stack up against the regular competition. We mention that a Tiffany & Co 1ct E VVS2 round diamond cost roughly $18,000. Here is an even higher quality D VVS1 round diamond for $15,456. So you are getting an even more impressive diamond for less.
Brian Gavin vs. Hearts on Fire
This is a much easier comparison to make. Essentially these are two companies that are building their brands off of the same concept; offering the most brilliant diamonds you can get. Both companies have beautiful diamonds. As you can see in our review where we compare Hearts on Fire with Brian Gavin, Brian Gavin's diamond was roughly 40% cheaper.
Before I get to the specific question of whether or not I recommend buying from BGD over James Allen or Blue Nile, I want to discuss the more general issue of whether or not it's worth it to buy a super-ideal Hearts & Arrows diamond over and above a "regular" ideal cut. It's not a simple question, to say the least.
On the one hand, these diamonds do carry a premium over "regular" ideal cuts. And as you can see from my informal tests, about 25% of the people I asked couldn't tell the difference.
On the other hand, the reason you buy a diamond is for the brilliance. So if there was any one characteristic of a diamond for which it would be worthwhile to invest more money, it would be in the cut quality.
Are BGD's diamonds more expensive? Absolutely. Are they worth the premium? That depends. There is no doubt that you can get a beautiful diamond from JA or BN for a fantastic price. As we discussed (in Visual Optimization) most people did see a noticeable difference between a BGD diamond and a 'regular' beautiful diamond. Is that extra oomph worth it? That's up to every consumer to decide on their own.
FAQs
Does Brian Gavin do custom designs?
Not only do they do fantastic custom design work for the setting, BGD will do custom diamond cutting for you. We have had several readers who have used BGD for their custom diamond cutting. All have them have been ecstatic with the results. You can read more about it here.
Are Brian Gavin Diamonds conflict free?
BGD sources all of their diamonds only from companies that strictly adhere to the Kimberly Process. You can rest assured that all of their diamonds are conflict-free.
Does Brian Gavin Diamonds have a showroom?
BGD does have a showroom in Houston, not far from the Galleria area. Their office has regular business hours, but the showroom is by appointment only.
Bottom Line Recommendation: Is Brian Gavin Diamonds a Truly Better Option?
One needs to take into account the nature of the person receiving the ring. If you or your fiance-to-be is someone with a fine eye and clearly discerning tastes, then you will most likely be a part of that first 50% that clearly saw a significant difference between the BG Signature stone and the "regular ideal."
For someone like this, it's obviously going to be a better use of the money than for someone who will most likely not be able to tell or care either way.
There's no doubt – if you have decided that what you want is the most brilliant and most fiery diamond possible – there's simply no better option than Brian Gavin Diamonds. And our diamond experts are here to help you pick the perfect stone.
Brian Gavin Diamonds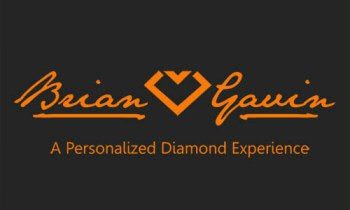 Brian Gavin is one of the leading experts in the world when it comes to diamond cut quality. His Signature diamonds are as close to perfection as you can come. Their brilliance is unparalleled.
What we love about them:
Unsurpassed brilliance
Offer custom cut diamonds
Impressive collection of designer engagement rings
Excellent personalized customer service
Fifth generation diamond cutter

---
Still afraid of getting ripped off?
Before you buy a diamond, get personal buying advice from industry veterans. We'll help you get the best diamond for the money.
Ask your diamond purchase question here
DISCLAIMER: We don't use your email for marketing. Period.