The 7 Step Guide to Buying a Diamond
Scared of getting ripped off? Don't want to waste your money? Confused by all the choices? Contact us. James Allen has begun their Black Friday sale early this year offering a whopping 25% OFF your setting!
Why this article?
This article is for anybody looking to buy a loose diamond (either by itself or with an engagement ring as a "build your own" set) online at one of the many online diamond vendors.
Sometimes I forget just how difficult it is for a consumer to juggle all the information when figuring out if something is a good price. My team and I have so much experience selecting diamonds (each of us selects hundreds every month), navigating the minefield becomes second nature for us.
For example, if you were to ask me for a 1 carat round diamond to put in a halo, it would take me about 15 seconds to find this gorgeous diamond on James Allen for you. Another 20 seconds, and I'd add this great alternative on Blue Nile. But searching on your own can be excruciating and filled with doubt. If you want a little peace of mind, feel free to contact us for some personal advice.
If you've been around our site before, you'll see that we generally recommend buying from Blue Nile or James Allen.  For an explanation of why that is, you can read our individual site reviews for James Allen and Blue Nile.
Follow these 7 Steps to Get the Best Diamond Possible:
Choose your Carat Weight Range
Choose your Diamond Shape
Choose the Cut Quality
Choose the Ideal Color Grade
Choose the Optimal Clarity Grade
Make Smart Choices about Fluorescence, Polish & Symmetry
Choose the Right Certificate
1. Choose your Carat Weight Range
This is probably the most important question you will ask yourself when buying a diamond, because compared to all the other factors, carat weight has the greatest effect on a diamond's price.
Additionally, carat weight is of supreme importance because this is what will primarily determine the size of the diamond you buy (check out the average diamond size people buy).  What are your fiance-to-be's expectations?  Is she expecting a 2 carat diamond?  Will she be disappointed with a 0.50 carat diamond?
These are crucial issues, so make sure to do your research thoroughly before you buy.  If you can't speak to her about it, try to speak with her friends or family.  In most cases, the answer will be "the larger the better," but it's always good to know what her minimum expectations are.
2. Choose your Diamond Shape
The second most important issue you'll have to figure out when buying a diamond is what diamond shape is your girlfriend expecting?  The answer to this question is purely a matter of aesthetics.  There's no calculation you can make that will tell you what she wants.
For this question, more than any other, try consulting her friends. Very possibly, she's mentioned it before to one of them.  If you simply can't get the answer, and you absolutely do not want to ask her, then the safest bet is the Round Brilliant.
The Most Common Shape
Rounds are the most common diamond shape by far.  Most sites have a 30-day return policy, so if you order it close enough to the proposal date, and you get it wrong, you can always send it back and buy what she really wants.
Keep in mind, however, that shape can affect a loose diamond's price.  All else being equal, round brilliant loose diamonds cost more than the other shapes (generally called "fancy shapes"). This is a beautiful 1.00ct round diamond for $6,200. This cushion cut with identical color and clarity is only $3,500.
The reason for this is that round brilliant certified diamonds have a much lower yield-from-rough than the other shapes.
3. Choose the Cut Quality
The first two questions simply set the stage for the real technical decisions.  Now that you know how big of a stone you need and what shape it should be, you need to decide on the Cut Quality.
Cut Quality will also have a notable effect on the price of a diamond. Choosing a cut quality can be tricky, however, since cut grades are not standardized at all across the different vendors.
Some vendors only offer a cut grade on their round diamonds and base them on the certificate's cut grade (with the exception of AGS, the labs do not offer cut grades on fancy shapes).
A couple of nice examples would be this stunning round diamond from James Allen's True Hearts collection and this equally stunning cushion cut diamond from Blue Nile's Astor collection.
Different Labs – Different Cut Grades
Other vendors disregard the certificate's cut grade altogether on rounds and fancy shapes, and use their own matrix of cut grades based on the diamonds' measurements.
Combining these different strategies in a meaningful way is difficult to say the least.  Whenever possible, you should use the certificate's cut grade over and above the individual site's cut grade.
Reviewer's Advice
My advice for cut grade is this: If you are looking for a round brilliant diamond, only search for "Ideal/Excellent" grade diamonds.  If you are searching for a fancy shape, however, then it might pay to either include "Premium" or to disregard the cut grade altogether.
This is not to say that cut grade is not important – on the contrary, it's of utmost importance. It's simply saying that many vendors don't correctly report fancy shape cut grades, so why filter out many results from your search which might be great choices.
4. Choose the Ideal Color Grade
More so than a Diamond's Clarity, a Diamond's Color has a serious effect on both a diamond's appearance and price.  For recommendations as to the best color to choose for the best value, see our article about diamond color.
It is important to remember that different shapes reflect color at different strengths, so your choice of optimal color, balancing the diamond's appearance with the diamond's price, will depend greatly on what diamond shape you've chosen.
5. Choose the Optimal Clarity Grade
As opposed to Color and Carats, I like to think about Clarity not in terms of a sliding scale of grades, but as a binary grade.  What I mean by this is that all I care about when evaluating clarity is whether or not a loose diamond is clean to the naked eye.
If it's any cleaner than that, it's just going to cost you more money without giving you anything back in return. You're better off buying the lowest possible clarity grade that is still clean to the naked eye and using the money you saved to either buy yourself a larger diamond or a diamond with a higher color.
Evaluating Clarity Online
With most vendors, this isn't possible because you can't see the diamond before you buy it.  James Allen, however, lets you get beyond this hurdle.   With their "Virtual Loupe" you can evaluate a loose diamond before you buy it.  Blue Nile has also begun to offer high quality photography.
If you have any doubt as to whether or not a stone's inclusion pattern will be clean to the naked eye or not, please feel free to email me a link to the stone and I'll be happy to take a look for you and give you my educated opinion.
For an informative overview of the different clarity grades, take a look at this diamond clarity chart.
6. Make Smart Choices about Fluorescence, Polish, and Symmetry
These will also affect a stone's value (but not necessarily its appearance) to some degree, although much less so than the factors mentioned above.  For an in-depth discussion of each of these three factors, please see these individual articles: Fluorescence, Polish, and Symmetry.
7. Choose the Right Certificate
You should consider only GIA Certified Diamonds and AGS Certified Diamonds in your search for a loose diamond.
You should stay away from IGI, EGL, and HRD Certified diamonds because we have found in our professional experience that their results cannot be relied upon due to their consistent inconsistency in grading.
Feel free to read the articles I wrote on each individual lab linked to above.
James Allen

James Allen is the leader in online diamond sales. Their imaging technology is at the point where it's almost the same as inspecting a diamond with a jeweler's loupe. Their customer experience is best in class, and they have recently upgraded their non-engagement jewelry inventory as well. For a limited time, take advantage of their huge 25% OFF holiday sale!!
What we love about them:
No questions asked returns within 30 days of shipment. James Allen will send you a paid shipping label to return the ring.
Lifetime Warranty
Free International Shipping
Free prong tightening, repolishing, rhodium plating and cleaning every 6 months
Provide insurance appraisals
One free resizing within 60 days of purchase
Free ring inscriptions
Best-in-class high quality imagery of all diamonds in stock
24/7 Customer Service
Best-in-class packaging

---
Blue Nile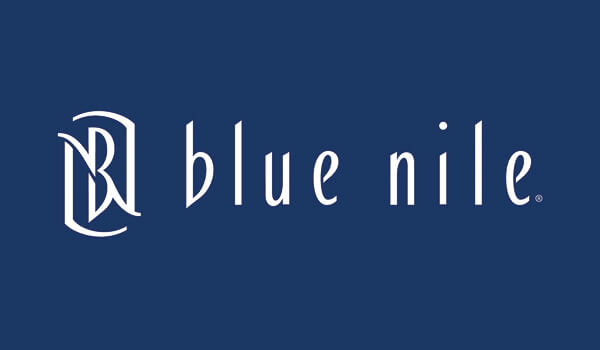 Blue Nile is the largest and most well known internet jewelry seller. They have the industry-leading largest available exclusive online inventory. Their high quality images are catching up to James Allens' and their prices are amazing.

(Pick Up a Blue Nile Coupon Here for $50 off)
What we love about them:
No questions asked returns within 30 days of shipment. Blue Nile will send you a paid shipping label to return the ring.
Lifetime Warranty
Free Shipping
Free prong tightening, repolishing, rhodium plating and cleaning every 6 months
Provide insurance appraisal
One free resizing within the first year of purchase
High quality images of about half of their diamonds
24/7 Customer Service
100% credit towards future upgrades (must be at least double in value)
Best in class fulfillment

---
Still afraid of getting ripped off?
Before you buy a diamond, get personal buying advice from industry veterans. We'll help you get the best diamond for the money.
Ask your diamond purchase question here
DISCLAIMER: We don't use your email for marketing. Period.