What are Black Diamonds? Detailed Guide
Scared of getting ripped off? Don't want to waste your money? Confused by all the choices? Contact us.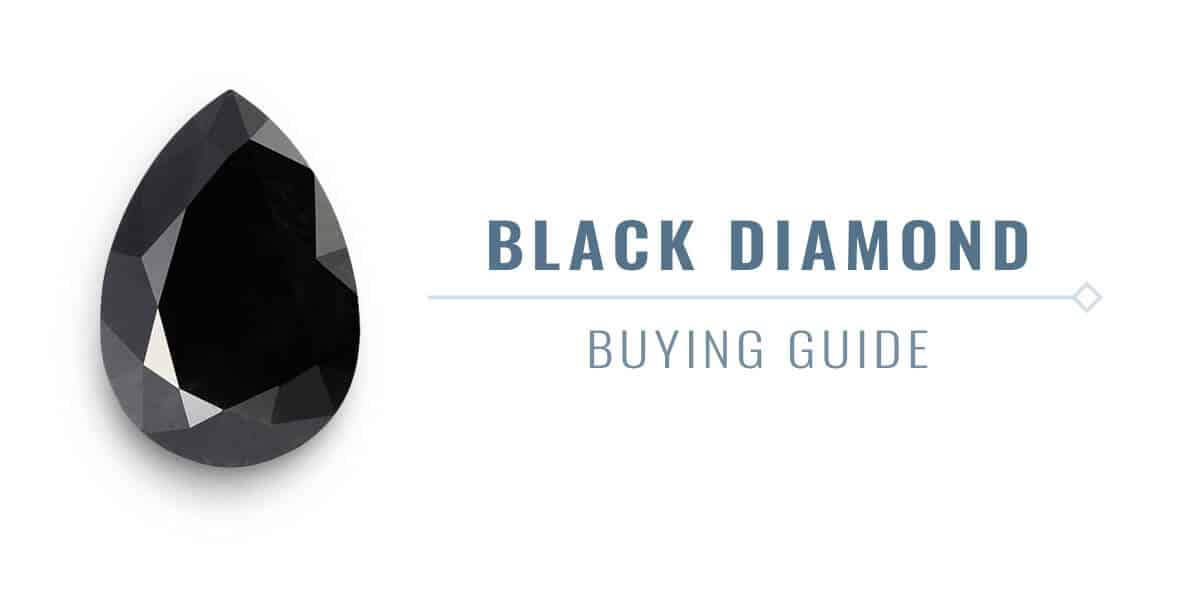 Bottom Line Recommendation:
We highly recommend buying a black diamond, or any Fancy Color Diamond, from a vendor who provides high-quality photos, like Leibish & Co. or James Allen. You want to make sure you're getting the best-looking black diamond for your budget. In our experience, Leibish & Co. offers the best prices and customer experience in the Fancy Color Diamond market. They also provide a high level of expertise when it comes to pairing the diamond with a jewelry setting.
Origin of Black Diamond's Color
The presence of graphite in the crystalline structure during the diamond's formation is believed to be the cause of the black color. Interestingly enough, a black diamond is essentially so full of inclusions that it paints the entire stone black—enough to cause quite a gem-like appearance.
Among all gemstones, diamonds are recognized for their durability, scoring a 10 (the highest possible) on the Mohs scale of mineral hardness. A diamond's structure is composed of solid crystal with identifiable natural lines.
Black diamonds are somewhat different, as they consist of many small crystals all stuck together in random formation. Although they're still graded as a 10 on the Mohs scale, black diamonds are known to be even harder than the majority of diamonds as a result of the differences in their structure. In fact, before black diamonds were recognized as gems for jewelry, they were used for a variety of different functions because of their durability.
Black Diamond's Intensity Levels
In contrast to most other colored diamonds, black diamonds are found in only one color intensity: Fancy Black. Other diamonds such as Fancy White and Fancy Red have a single intensity grade, but most other colors can be found with up to nine, from Faint to Deep.
Like all other diamonds, the 4Cs (Cut, Clarity, Color and Carat) should be considered when purchasing a black diamond. Even though Fancy Black diamonds do not receive regular Color and Clarity grades, it's still important to both verify that the color is fully saturated and that there aren't any obvious imperfections when looking at the stone with the naked eye.
In choosing a black diamond, you'll also want to consider the shape, which is primarily based on personal preference.

Black Diamond's Rarity and Prices
When it comes to black diamonds, it's critical to differentiate between natural stones and stones treated to become black. The former is far rarer and more valuable than the latter. Unfortunately, the practice of treating diamonds is somewhat widespread, and it can be difficult to tell the difference. That's why we suggest purchasing a black diamond from a reputable vendor like Leibish & Co. Overall, though, the price for black diamonds tends to be lower than other rarer colored stones.
As you search for black diamonds, watch for any stones with a seemingly low price. It's likely that a black diamond marked at a considerably lower price point has been color treated. Even a report noting a "natural diamond" doesn't mean it's a natural fancy black diamond. It could refer to a natural diamond that's been color treated.
Review black diamonds on vendor sites like Leibish & Co. and James Allen to get a good idea of the current average price per carat—though this will range based on the diamond's overall quality. If you're not confident, reach out to our experts. We'd be happy to assist in your search.
Black Diamond Engagement Ring Settings
Because black diamonds are so unique, any black diamond engagement ring is bound to garner attention. Pair your stone with a beautiful setting for a ring that will be cherished for years to come. In addition, be sure to choose a Diamond Shape that matches the style and personality of the wearer.
Style 1: Halo setting
Create a stunning ring by surrounding your black diamond with small colorless diamonds.
Halo setting example: Rose Gold Natural Black Diamond Engagement Ring
Style 2: Side stone setting
Highlight your black diamond by flanking it with two colorless diamonds on either side.
Side stone setting example: Black & White Diamond Engagement & Wedding Ring Set
Style 3: Solitaire setting
Keep your black diamond as the main focus with a solitaire setting. Consider white gold or platinum to contrast the stone's color.
Solitare setting example: Round Black Diamond Solitaire Ring
Popular Jewelry Settings for Black Diamonds
Enjoy the process of creating stunning jewelry with black diamonds. Check out the earrings and pendants below for inspiration.
Black diamond pendant inspiration: Black Radiant Diamond Pendant
Black diamond earrings inspiration: Fancy Black Radiant Diamond Drop Earrings
Black diamond necklace inspiration: Round Black Diamond Solitaire Pendant
To get the most stunning stone for the price, select a black diamond from either Leibish & Co. or James Allen. If you have questions or concerns about purchasing a black diamond, contact our diamond experts.
Leibish & Co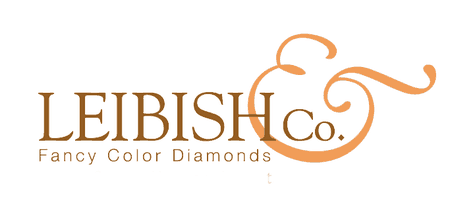 Leibish & Co is the industry leader in the world of Fancy Color Diamonds. Their inventory size and prices are the best in the business, and their expertise in this highly specialized field will ensure that your diamond is set in a way to maximize its color.
What we love about them:
Largest and best inventory of fancy color diamonds
Best prices for fancy color diamonds
Industry leading expertise will ensure the color of your diamond is maximized in its setting
Leading bidders in the annual Argyle auction
Highest quality jewelry available online
Free shipping
Free resizing within first 2 years of purchase
Items comes with professional appraisal for insurance
30 day no questions asked free return policy

---
Still afraid of getting ripped off?
Before you buy a diamond, get personal buying advice from industry veterans. We'll help you get the best diamond for the money.
Ask your diamond purchase question here
DISCLAIMER: We don't use your email for marketing. Period.