Blue Nile Reviews: Are They Really Cheaper?
If you're out there looking for the best diamond for your money, then please contact us and let us know your budget and what you're looking for. We'll sift through thousands of diamonds online and send you suggested stones to choose from that fit your needs the best.
Michael Fried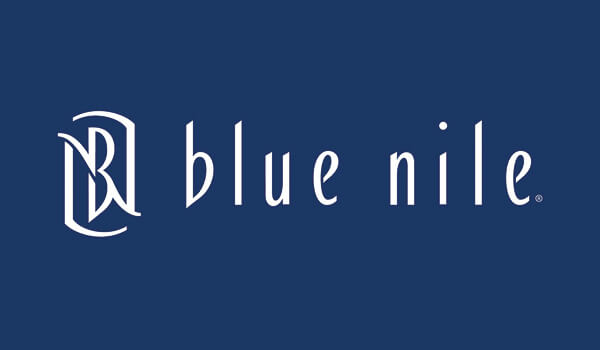 Visit Site
Overall Score:
4.5
Price:
5
Selection:
4
Customer Service:
4.5
Pros
Most robust exclusive online inventory of diamonds
Super efficient fullfilment
Best in class customer service
High quality images on thousands of diamonds
---
Cons
Only about 20% of diamonds in inventory have images
Standard packaging
Bottom Line
Blue Nile is the largest and most well known internet jewelry seller. For several years,  Blue Nile let James Allen, their main competitor, innovate their way to closing the gap. Recently though, Blue Nile has risen back to the challenge.  In late 2016, Blue Nile started to add high quality videos of the diamonds. Matching that with their unparalleled inventory and sharp business model has invigorated their business again.
Blue Nile has once again joined James Allen to become one of our preferred companies to recommend to our readers. 
It's best to begin your search on Blue Nile with a visit to their Recently Purchased Engagement Rings page to help you choose your setting. The setting type/color will determine the minimum quality of diamond you'll need.
Also Blue Nile has given us unique single-use coupon codes to offer our readers that will often help accomplish this. If you're considering buying from them, make sure to contact us to get one of these unique discount codes.
The History
Bluenile.com was founded in 1999 by Mark Vadon.  The story goes that around that time Mr. Vadon was shopping for an engagement ring and was fed up with his options.
He felt that diamonds were essentially a commodity, and that all he needed to do was learn about this commodity and then shop for the best price.
He discovered a site online called internetdiamonds.com and was intrigued.  He contacted the owner, formed a partnership, and shopped around his idea to the venture capital circuit.  The rest, as they say, is history.
The Facts
Blue Nile's business model (speaking now only of their engagement ring business which is overwhelmingly their primary source of revenue) is a fairly simple one. It was an idea they thought up of at the start and has now become mainstream for online diamond jewelers.
Instead of purchasing diamond inventory and reselling it on their site, Blue Nile lists diamonds virtually directly from the diamond manufacturer and wholesalers. This allows them to offer an enormous inventory on razor thin margins. We cover the advantages of this business model thoroughly in this article.
Strength of Position
Blue Nile's position as the leader in the online market has allowed them to nurture relationships with the largest wholesalers in the world. This has given them a strong advantage over the competition by signing exclusivity contracts.
Their long term position has also allowed them to develop a fantastic selection of settings to meet consumers' needs. They have partnered with some fantastic designers like Monique Lhuillier (I love her interpretation of the twist pave setting) and Zac Posen (who makes my favorite solitaire setting).
Catching up on the Technology Side
For a long time Blue Nile seemed to be missing out on one simple fact. Consumers want to be able to see the diamond before buying. This allowed some of their competitors to make large gains in the market as consumers searched for the best tools to purchase diamonds. As we explain in our clarity article you are best of buying an eye-clean SI diamond for the best bang for your buck.
Well Blue Nile is not second fiddle in that regard anymore. At the end of 2016 Blue Nile introduced their own video technology.  These images are a different style to the hyper-clear James Allen images.  For us, trained diamond experts, we prefer the James Allen images as it's the closest thing you can get to looking a diamond through a jeweler's loupe. But we understand that consumers might feel more at ease with Blue Nile's style of images that show more of the diamond's beauty, and offer a less clear view of the flaws. This can make it easier to take the leap of faith that your diamond will be eye clean (once you see the inclusions super zoomed in, its hard to convince yourself that it will look fine in real life).
Take a look at this stunning 1.09ct J SI1. After putting in all of my cut filters in, I was able to start looking for the cheapest eye-clean diamond. This was the 14th diamond on the list. So while those other 13 were cheaper and had the same clarity grade, they were not eye-clean (like this one for example).
Re-evaluating our Opinion
We secret shopped Blue Nile back in 2011 and were not as impressed as we would have liked. After hearing some more positive feedback from some of our readers, we decided to give it another go. Not only did we secret shop them, but we went out to meet with the people that work behind the scenes at Blue Nile.
On both segments we were left far more impressed than our previous experience.
Fanatical Obsession With Fulfillment
In our previous review, we noted that they seem to be outsourcing a lot of their jewelry manufacturing to a company in Kentucky. We were not a fan of this as it means they lose control over the process.
Well I can say that Blue Nile rediscovered their passion for quality control. We first met with the BN team at their corporate headquarters in Seattle. Instead of being argumentative on the topic (which would be understandable, given that our review was less than thrilling), they addressed the issues head on. They explained the steps they took to improve the situation.
This culminated in a fantastic trip to their fulfilment center. There we were introduced to Hide, who oversees operations there. He showed us around. Ira and I have many years experience in the business and have met with countless jewelry companies at all levels of the industry (from mining down to small mom and pop stores). Hide's pride and focus on quality was very apparent and you can see that the whole team follows his example.
Ira and I were both impressed not only with the quality and craftsmanship of Blue Nile's pieces, but with their institutional focus on quality control to ensure consistency of product. I'm sure there will be mistakes as there is no such thing as perfection. But it's clear that Blue Nile is striving for that impossible ideal of perfection; a hallmark of a great company.
The Test
It's easy to be impressed when Blue Nile is giving us a tour showing us their best behavior. But does the customer experience actually match what they showed us? We weren't just going to take their word for it. In fact, we shopped them twice; once internationally to test their service overseas as well as their stud earrings for our earring review. The next time we secret shopped them in the United States testing them on the bread and butter of their business: An engagement ring.
Let's get some quick things out of the way. We found Blue Nile to be the best option, by far, if you are shopping from Europe. They have a base in Ireland which allows for seamless processing and shipping. And you can read how much we loved their earrings in our diamond stud review. Now on to the main event.
The Product
For this shopping I settled on a setting that many of our readers seem to gravitate toward. It's a nice tapered pave 14kt white gold setting. I settled on this beautiful 0.70ct I SI1 round diamond. As you can see from the specs, the cut on this diamond is absolutely brilliant. And from Blue Nile's new video technology you can see that the diamond is perfectly eye-clean.
The selection to choose from is breathtaking. Blue Nile has been the industry leader for quite some time and have used that position of strength to cultivate strong partnerships both in diamond and setting supplies. They have a vast inventory of diamonds to choose from and now, with the addition of videos, the tools to help you narrow down your selection.
The Service
I reached out to Blue Nile via live chat and started a conversation with Gen. Gen was incredibly helpful. Even with a somewhat more complicated order (I live overseas and needed her hold the ring until right before I flew to the US then ship it to a FedEx location for me to pick it up), Gen was quick to answer my questions with spot on responses.
I didn't need much help picking a diamond (most of our readers already have one selected after contacting us), but she confirmed that I made a great choice. When I arrived in NYC, my first stop was to pick up the package.
International Company
While talking about their customer service, I feel a need to give a shout out to our international readers. Blue Nile is, by far, the best company to work with if you are ordering overseas (even if you are just purchasing from overseas and picking it up in the US).
Not only does their site list the net price for you in your local currency, but the customer service was seamless. They even arranged return shipping from the Czech Republic back to their European base in Ireland.
From a European perspective, Blue Nile perfectly meshed the experience of buying locally with the far more competitive pricing you see in the US.
The Packaging
Everything was in order and the packaging was nice. That said, it was a little underwhelming. Perhaps they have different packaging for larger purchases, but overall the packaging seemed a little too simple for such a nice purchase. Obviously the exterior of the box needs to be generic for security purposes.
The ring is in a simple, but nice, box. There was also an envelope labelled "Important Documents Enclosed" which kind of felt like I was being served a subpoena. The envelope contained my certificate, invoice and warranty information.
This is one area in which Blue Nile's largest competitor, James Allen, is still running circles around them.
The Ring
But what is most important is what was inside the package. This is where Blue Nile shines. The ring was gorgeous. Despite the tapered pave not being one of their more expensive settings, the craftsmanship was fantastic and easily apparent.
The diamond was eye-clean in person (confirming my thoughts when I ordered it), the cut was stunning and the I color appeared white in ring. It was set well and the whole ring "popped" with brilliance.
I was actually visiting my old colleagues at one of the largest manufacturers in the world and opened the package there. I was able to show it to them before bringing it over to a photographer. They were very impressed with the ring, especially given the value.

The Value
The total price for this ring came out to under $2,600. As you can see if you nose around our site, we have compared Blue Nile to many different companies. The price is always at or near the most competitive you can get from anyone online. Their business model has allowed them to continue to work on sharp margins which translates to the great prices for the consumer.
Stacking up Versus the Competition
As we explain in this article, no physical retailer can compete with Blue Nile when it comes to price. It's not even close. We have consistently stacked them up against physical retailers of all shapes and sizes. You can read a couple of examples we used in reviews such as Jared and Shane Co. We've shown you can save quite a bit of money while getting a superior product at the same time.
Blue Nile is also consistently the cheapest or within a few percent when it comes to their competition online. They, along with James Allen, consistently offer the best bang for your buck for the overwhelming majority of our readers.
Head to Head Comparison with James Allen
Since James Allen and Blue Nile stand head and shoulders above the rest of the competition, we felt it might be useful to have a chart directly comparing the benefits of working with each company.
Benefits & Features
Inventory, as of 3/30/2017

(Advantage: Blue Nile)

140,314 Diamonds
181,250 Diamonds
Images

(Advantage: James Allen)

James Allen's imagery is just like looking at a diamond through a jewelers loupe. You are able to truly inspect the diamond. This gives you a huge advantage, but you need to know what to look for (i.e. you need to be able to interpret the photo and determine whether the diamond is eye-clean). With the help of one of our experts, this is the best option on the market.

Blue Nile's imagery is not as detailed, but may be easier for a lay consumer to interpret. From our perspective, both have their uses. If you are asking us for help, then the JA images are better. Also, as of this day, Blue Nile only has 17% of their diamonds photographed.

Return Policy

(Advantage: James Allen)

If you are not 100% satisfied with your purchase, return it in its original, unworn condition within 30 days, for a 100% refund. No restocking fee. James Allen will pay for the return shipping (U.S. and Canada customers only).
30-day money back guarantee. The customer must pay for return shipping and insurance fees. Item must be in original purchase condition including all product documentation.
Customer Service
24/7 customer service
Upgrade Policy
Any loose diamond purchased from James Allen or Blue Nile can be exchanged at 100% credit for any replacement diamond of at least 2X or greater value. The diamond that is being upgraded must be in original condition and accompanied by the original laboratory grading document.
Packaging

(Advantage: James Allen)

James Allen's packaging is a true luxury experience. The ring comes with a large and very nicely appointed jewelry box that can be used for other jewelry as well. The box has a little drawer that sleekly holds the documentation.
Blue Nile has industry standard packaging.
The Return
No review is complete without discussing the return process. After all, you never know. Well the service was just as quick and useful returning the ring. My return was processed smoothly and my card was credited without a problem.
My Impression
Blue Nile is clearly a powerhouse company. They are the leader in online diamond sales. Nobody can compete with them when it comes to the size of their inventory of loose diamonds, and nobody has nearly as deep of an inventory of engagement ring settings.
Blue Nile has mated their strong position in the industry with an almost fanatical obsession with quality and fulfillment. Throw in the advances they recently made on the technology side by adding videos, and they truly are a force to be reckoned with in the industry.
Summary
Largest selection of diamonds
Fantastic selection of settings
Good customer service
Obsession with quality control
Very competitive pricing
---
Still afraid of getting ripped off?
Before you buy a diamond, get personal buying advice from industry veterans. We'll help you get the best diamond for the money.
Ask your diamond purchase question here
DISCLAIMER: We don't use your email for marketing. Period.