Diamond Pro is reader-supported. When you buy through links on our site, we may earn an affiliate commission. Learn More.
Purple Diamond Buying Guide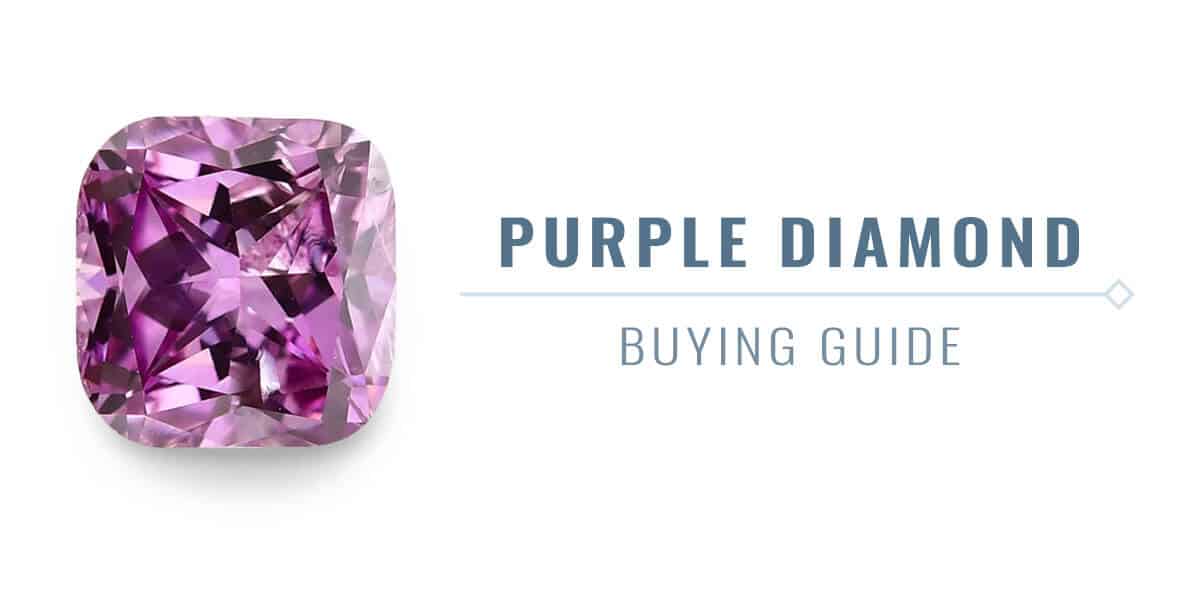 Bottom Line Recommendation
Look for purple diamonds from a vendor with high-quality photos, like James Allen or Leibish & Co. Color can vary significantly even within a specific color grade, and you want to make sure you're getting top quality for the price you're paying. In our experience, Leibish & Co. offers the best prices and overall customer experience in the Fancy Color Diamond market—and provides the highest level of expertise in enhancing the color of the stone when set in jewelry. 
What are purple diamonds?
Purple diamonds are fancy color diamonds with a purple or violet hue. Purple diamonds are different from colorless diamonds in that they have a noticeable hue. Colorless diamonds are graded on a color scale from D to Z, while purple diamonds are not. Instead, purple diamonds range in color from faint to very vivid purple, and may contain a secondary hue like pink. Purple diamonds are also rarer than colorless diamonds.
Origin of Purple Diamond's Color
Similar to other Fancy Color Diamonds, an impurity likely exists in the composition of purple diamonds. While there's not a consensus on the cause of the purple gem's hue, large amounts of hydrogen and boron are present within the stone. The particular way these elements interact within the crystal probably plays a role in forming its distinct purple shade. Some gemologists also believe that pressure endured during the purple diamond's voyage to the Earth's mantle has influenced the stone's hue.
When searching for a purple diamond, look for one that's not color treated. If you're unsure how to differentiate between a "pure" stone and a color-treated one, reach out to a professional.
Are purple diamonds natural?
Purple diamonds are natural diamonds that form 100 miles beneath the Earth's surface over at least one billion years. These diamonds are distinct from diamonds that are artificially enhanced, which alters the stone's natural color. 
Purple diamonds vary in their color intensity levels, ranging from faint purple to vivid and dark purple. The color intensity might be due to the amount of hydrogen and boron in a diamond's structure or the amount of pressure the diamond underwent during formation.
Purple Diamond's Intensity Levels
Purple diamonds appear in several color intensity levels and follow the GIA grading scale for Fancy Diamonds. As the richness and saturation of a purple diamond increases so does its color grade.
The GIA grading scale is as follows:
Faint
Very Light
Light
Fancy Light
Fancy
Fancy Intense
Fancy Vivid, Fancy Deep, or Fancy Dark
In addition to predominantly purple stones, many purple diamonds contain a secondary color or overtone. The most common secondary colors are pink, pinkish and grayish. Some purple stones also exist with red and brown overtone colors.
Secondary colors usually detract from the overall beauty and value of a diamond—with the exception of a purplish pink stone. Purplish pink diamonds are considered just as valuable as predominantly pink stones, like this 0.79 Carat intense pink purple diamond from Leibish & Co.
Color enhanced purple diamonds will often display a higher saturation and an orange fluorescence. If you're unsure if a diamond is color-treated or natural, contact one of our experts for a professional opinion.
Purple Diamond's Rarity and Prices
While purple diamonds are not as rare as other color diamonds like red, pink or blue, a pure purple diamond is quite hard to come by. The majority of purple diamonds are found with overtone colors. Very rarely do our customers buy a purple diamond with no overtone.
Purple stones with a modifying color like pink are less expensive than a "pure" purple. For example, this 0.42 Carat Fancy Pink Purple Diamond Round Cut from Leibish & Co. is priced at $15,210 and this 0.40 Carat Fancy Deep Pinkish Purple Cushion Cut also from Leibish & Co. is priced at $38,100.
Though it's challenging to find a "pure" purple diamond on the market, on a rare occasion you can snag one from a top vendor like Leibish & Co. Overall, expect the price to be quite high on a predominantly purple diamond, and even for many with a secondary tone.
The majority of purple diamonds are lighter in tone, making vivid and dark purple diamonds rarer and more expensive. A vivid purple diamond ring that's 0.50 Carat or heavier will be as pricey as it is stunning.
Purple Diamond Engagement Ring Settings
A purple diamond will likely turn heads, no matter what ring setting it's in. Here, we provide you some inspiration for various styles available. Note that the purple diamond rings include stones of other colors, proving once again how rare a purple diamond is.
Style 1: Side stone setting
Adding smaller stones to your purple diamond engagement ring will offer additional carat weight and style.
Side stone setting example: Purple Radiant Center with Yellow Radiant Side Stones from Leibish & Co.
Style 2: Pavé setting
Maximize the brilliance of your purple diamond ring with a pavé setting, inclusive of smaller stones lining the band.
Pavé setting example: Argyle Twin Pinkish Purple Pear Shape Diamond Ring from Leibish & Co.
Style 3: Halo setting
Consider a halo setting to surround a stunning purple stone. You'll increase the surface area of your ring and highlight your center diamond.
Halo setting example: Fancy Pink Purple Cushion Millprong Halo from Leibish & Co.
Popular Jewelry Settings for Purple Diamond Rings
Purple diamond jewelry will likely last for generations. Choose a pendant or set of earrings for your rare and unique stone.
Pendant inspiration: Fancy Pink Purple Double Halo Pendant from Leibish & Co.
Earring inspiration: Diamond Pavé Flower Earrings from Leibish & Co.
Necklace inspiration: Multi-stone Diamond Necklace from Leibish & Co.
Due to the extreme rarity of purple diamonds, make sure you're getting the full value and beauty out of any stone you buy. Contact our experts for assistance with your search.
Leibish & Co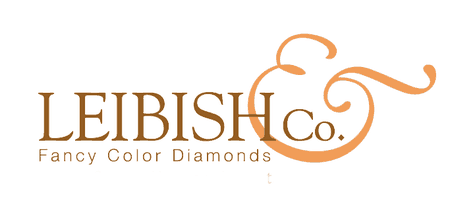 Leibish & Co is the industry leader in the world of Fancy Color Diamonds. Their inventory size and prices are the best in the business, and their expertise in this highly specialized field will ensure that your diamond is set in a way to maximize its color.
What we love about them:
Largest and best inventory of fancy color diamonds
Best prices for fancy color diamonds
Industry leading expertise will ensure the color of your diamond is maximized in its setting
Leading bidders in the annual Argyle auction
Highest quality jewelry available online
Free shipping
Free resizing within first 2 years of purchase
Items comes with professional appraisal for insurance
30 day no questions asked free return policy

---
Still afraid of getting ripped off?
Before you buy a diamond, get personal buying advice from industry veterans. We'll help you get the best diamond for the money.
Ask your diamond purchase question here
DISCLAIMER: We don't use your email for marketing. Period.