14K Gold: Price, Purity and Jewelry Styles
Scared of getting ripped off? Don't want to waste your money? Confused by all the choices? Contact us. James Allen has begun their Black Friday sale early this year offering a whopping 25% OFF your setting!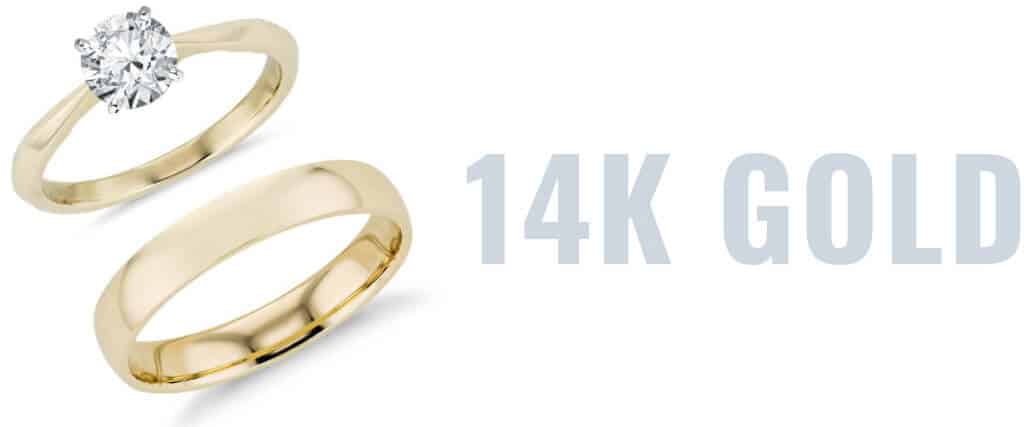 Bottom Line Recommendation
Despite being the more affordable option, 14kt gold looks every bit as classy as any of the other metals. One of our readers put a $20,000 diamond into a 14kt white gold setting and it looked absoltely stunning.
14K gold is an excellent choice for an engagement ring or any other piece of fine jewelry. As a beautiful and durable metal, 14K gold is also reasonably priced. The color of gold you decide on should primarily be based on personal preference, skin tone and current fashion. Consider a yellow gold setting like this pave engagement ring, a solitaire rose gold setting like this or a white gold halo setting like this. For assistance in selecting a stunning setting or diamond, be sure to contact our experts.
What is 14K Gold?
Represented by the chemical symbol Au and atomic number 79, gold is a naturally occurring element. As the most malleable of all metals, gold makes for an ideal material when creating fine jewelry. 14K gold is a mixture consisting primarily of gold, blended with durable metals such as zinc, nickel and copper along with a rhodium plating. Gold by itself is relatively soft, so the alloy metals strengthen the composition. 14 Karat specifically refers to the metal mix that is 58.3% gold, compared with 18 Karat that is 75% gold. 14K gold is used for engagement rings, eternity bands, pendants, earrings and other fine jewelry pieces. With 14K gold, the metal is beautiful but also durable for everyday wear.
To determine if a piece of jewelry is made with 14K gold, you can look for a stamp that indicates its metal mixture. Some gold jewelry pieces are well-marked with a bold 14K stamp, though in other cases, stamps are fake or indicate the piece is only gold-plated. In some instances, a stamp does not exist at all, but this doesn't necessarily mean the piece is not gold. If you're uncertain if a metal is 14K gold, or gold at all, it's best to consult with an expert.
The following stamps indicate that a setting is made of 14K gold:
14K stamp
14K with company logo
14K P (indicating plumb gold)
583 or 585 (meaning 58.3% or 58.5% gold)
14K Gold Purity
Because pure gold is too soft to be worn everyday, it is essential to create a metal mixture when using gold for jewelry. 14K gold is an alloy composition made of gold and durable metals like zinc, nickel, silver and copper along with a rhodium plating. This sturdy blend is resistant to corrosion, rust and tarnish.
Karatage, which is expressed in 24ths and designated by a number followed by "k," denotes the purity level of the gold. 24K gold, for example, is 100% gold. 18K gold is 75% gold and 14K gold is 58.3% gold.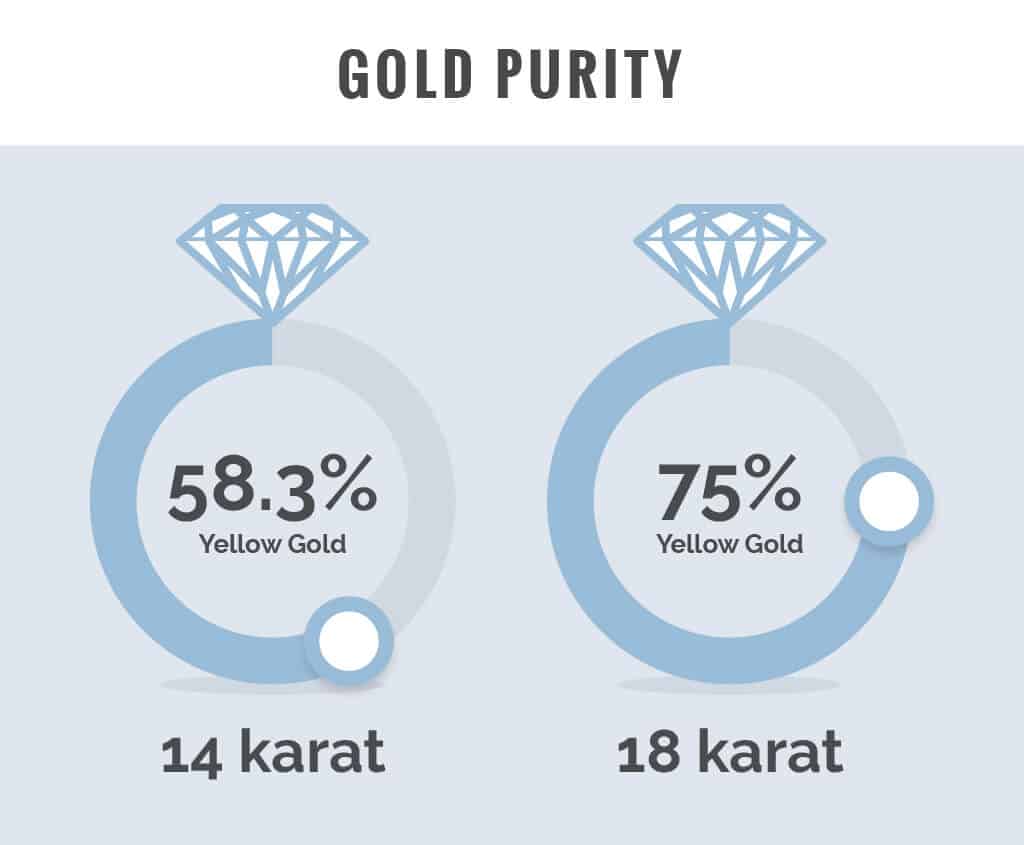 Although a higher karat indicates a purer gold content, it also means a less durable metal. For this reason, 14K or 18K golds are usually used for engagement and wedding rings.
Color
When selecting a 14K gold setting, you'll notice three options: white gold, rose gold and yellow gold. While similar, each color differs in composition. The type of metal alloys used and percentage of each metal indicates what color the gold is.
Selecting the color of gold for your engagement ring or jewelry should be based primarily on personal preference, although composition and price may play a small role in your decision. For example, we recommended a white gold setting to one of our readers. They ended up going with a rose gold pave to go along with their two carat diamond and, as you can see, they made an excellent choice.
14K White Gold
White gold is a mixture of pure gold and white metals like silver, nickel and palladium, usually with a rhodium coating.
Advantages of 14K white gold:
Currently more popular than yellow gold
More affordable than platinum (but offers a similar color)
Mixed with stronger metals than a yellow gold alloy, making it more durable and scratch-resistant
Complements white diamonds better than yellow gold (according to some vendors and buyers)
Complements rosy or fair skin tones
Disadvantages of 14K white gold:
Requires dipping every few years to retain its color and luster, and to replace its rhodium plating. This maintenance process, though, is inexpensive and many jewelers offer it as a free service.
Usually has nickel in the mixture, causing allergic reactions for some wearers. White gold is not hypoallergenic unless mixed with alloys other than nickel.
14K Yellow Gold
Yellow gold is formed of pure gold and alloy metals like zinc and copper.
Advantages of 14K yellow gold:
It's the most hypoallergenic of the three gold types
Historically the most popular metal for wedding and engagement bands
Works well for vintage style settings
Represents the purest color of all gold types
Is the easiest gold color to maintain over time
Is the most malleable and easiest for jewelers to manipulate
Complements olive and darker skin tones
Matches easily with diamonds of a lower color grade
Disadvantages of 14K yellow gold:
Must be polished and cleaned regularly to maintain its beauty
Is subject to scratches and dents
14K Rose Gold
Rose gold refers to and encompasses the whole family of red, rose and pink shades of gold. With these colors, pure gold is alloyed with copper to produce the rose color. The more copper present in the mixture, the redder the gold appears. Similar to white gold, "pure rose gold" doesn't exist—it is always an alloy.
Advantages of 14K rose gold:
In style for both men's and women's rings
Considered to be the most romantic metal due to its pinkish-red hue
Usually more affordable than other metals because copper costs less than other alloys
Very durable due to copper's strength (rose gold is slightly tougher than white or yellow gold)
Complements all skin tones
Disadvantages of 14K rose gold:
Is not a hypoallergenic metal, which can cause allergic reactions for some wearers
Not as widely available as white or yellow gold, even though it's in style
Price of 14K Gold
When looking at the price of 14K gold, it's helpful to compare it to other fine metal types: platinum and 18K gold. Generally speaking, 14K gold will be less expensive than both of these options, and considerably cheaper than a platinum setting. For example, the platinum setting for this solitaire ring costs $1,090. A similar 18K white gold setting, like this one, costs $770, while this similar 14K gold setting only costs $480. 14K gold offers durability and beauty while being the most affordable of fine jewelry metals.
The price of 14K gold doesn't change much when it comes to color. For instance, this white gold solitaire setting costs $420, a similar ring in yellow gold costs $420 and a similar setting in rose gold is priced at $430.
When is 14K Gold the Right Choice?
The metal you choose for your jewelry should depend mostly on appearance, but also on longevity and cost. 14K gold is affordable compared to platinum and 18K gold options, making it an excellent choice for many budgets. 14K gold is ideal for engagement rings, but also pendants, bracelets, earrings, promise rings, and other fine jewelry pieces.
When it comes to determining the color of gold for an engagement ring, you'll want to make sure the diamond looks white in relation to its setting. For instance, this J colored Oval diamond, which sometimes has a slight tint, looks white in relation to its 14K yellow gold setting. Yellow gold is often a great match for a stone with a lower color grade. This G color graded diamond pairs well with a white gold setting, though would certainly still look colorless in yellow or rose gold as well.
No matter the color you choose, 14K gold is an ideal choice for jewelry that will be worn daily and carries special meaning.
Popular 14K gold jewelry
14K gold remains the most popular metal for engagement rings, at nearly 90% of all rings sold. It is durable, not easily tarnished and beautiful in any color.
14K gold engagement ring inspiration
14k gold chain inspiration
14K earrings inspiration
14K bracelets inspiration
To create the perfect ring or another piece of fine jewelry, reach out to our experts who can help you find the highest quality diamonds and 14K gold—all while staying within budget.
James Allen

James Allen is the leader in online diamond sales. Their imaging technology is at the point where it's almost the same as inspecting a diamond with a jeweler's loupe. Their customer experience is best in class, and they have recently upgraded their non-engagement jewelry inventory as well. They have the largest exclusive loose diamond inventory online and fantastic prices. For a limited time, take advantage of their huge 25% OFF holiday sale!!
What we love about them:
No questions asked returns within 30 days of shipment. James Allen will send you a paid shipping label to return the ring.
Lifetime Warranty
Free International Shipping
Free prong tightening, repolishing, rhodium plating and cleaning every 6 months
Provide insurance appraisals
One free resizing within 60 days of purchase
Free ring inscriptions
Best-in-class high quality imagery of all diamonds in stock
24/7 Customer Service
Best-in-class packaging

---
Blue Nile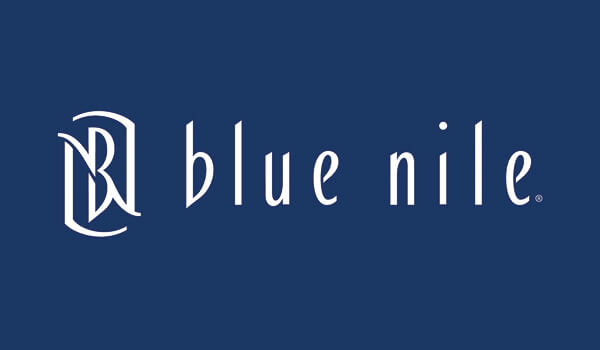 Blue Nile is the largest and most well known internet jewelry seller. They have a very large exclusive online inventory. Their high quality images are catching up to James Allens' and their prices are amazing.

(Pick Up a Blue Nile Coupon Here for $50 off)
What we love about them:
No questions asked returns within 30 days of shipment. Blue Nile will send you a paid shipping label to return the ring.
Lifetime Warranty
Free Shipping
Free prong tightening, repolishing, rhodium plating and cleaning every 6 months
Provide insurance appraisal
One free resizing within the first year of purchase
High quality images of about half of their diamonds
24/7 Customer Service
100% credit towards future upgrades (must be at least double in value)
Best in class fulfillment

---
Still afraid of getting ripped off?
Before you buy a diamond, get personal buying advice from industry veterans. We'll help you get the best diamond for the money.
Ask your diamond purchase question here
DISCLAIMER: We don't use your email for marketing. Period.