Palladium vs. Platinum Wedding Bands
Scared of getting ripped off? Don't want to waste your money? Confused by all the choices? Contact us. James Allen has begun their Black Friday sale early this year offering a whopping 25% OFF your setting!
Bottom Line Recommendation
While palladium has its advantages, we don't recommend it for your wedding band. Because it's such an uncommon metal, it can be difficult to find jewelers in the United States that offer it as a metal for wedding bands or engagement rings. Palladium is also extremely difficult to resize, meaning it can be tough to find a jeweler that can resize your ring after you've bought it.

In general, platinum is the better choice of the two metals if you're only other choice is palladium. The best option (especially when you're buying engagement rings) would be 14k white gold, which has a similar appearance to palladium and almost identical appearance to platinum with less risk of scratching, more affordable price, and overall better value. Compare this platinum taryn wedding band with the white gold version. The only discernible difference is the price.
---
Thanks to their durability, scratch resistance and unique tone, palladium and platinum have become popular wedding band materials over the last few decades.
Visually, palladium and platinum look fairly similar, with a natural white sheen that sets them apart from other metals commonly used in wedding bands.

However, despite their nearly matching looks, these two metals have several differences that can make one or the other a better choice. Below, we'll walk you through:

The basics of palladium and platinum as precious metals
The key differences between palladium and platinum
How these two metals compare in terms of affordability
The best affordable alternatives to platinum and palladium
Palladium and Platinum: The Basics
Palladium and platinum are both hard, durable and desirable precious metals with a long history of use in jewelry.

Palladium
Palladium is a precious metal with a white, silvery appearance. It's one of six metals classed as platinum-group metals (PGMs). Palladium was discovered in 1803 and was first used in jewelry in the late 1930s.

Visually, palladium looks similar to platinum. In fact, if you were to put a palladium ring beside a platinum ring on a table, most people wouldn't be able to tell any difference between the metals by looking at them.

Palladium is a hard metal, with a level of 5 on the Mohs hardness scale for pure palladium and a level of 5.75 when alloyed. For comparison, 18k white gold measures 2.75-3 on the Mohs scale, while 14k white gold (a common metal for wedding bands) measures 3.5 to 4.

While palladium can and often does scratch, the metal that's affected by scratches is displaced rather than lost. This means that palladium rings don't wear down over time — instead, they tend to develop a pleasant, attractive patina.

Despite looking similar to platinum, palladium is significantly lighter in weight. This makes it a good option if you want a comfortable wedding band that doesn't put any extra weight on your finger.

Platinum
Platinum is one of the most common previous metals used for wedding bands like this unique ring from James Allen. Like palladium, it's one of the platinum-group metals (PGMs). Platinum has been used for thousands of years, with archaeologists noting traces of platinum in the gold used in ancient Egyption burials.

Like palladium, platinum is a hard, durable metal. It measures 4.5 on the Mohs hardness scale, making it significantly harder than other common wedding band materials such as 14k gold and sterling silver.

Platinum resists wear and corrosion well. When scratched, platinum becomes displaced and not lost, meaning the total volume of platinum in a wedding ring won't decrease as its scratched and scuffed over time.

Like other metals commonly used in jewelry, the platinum used in wedding bands is an alloy of platinum and other metals. The most common platinum alloy for wedding bands is 950 platinum, which is made up of 95% platinum and 5% additional metals.

Key Differences Between Palladium and Platinum
Palladium and platinum differ in several ways, from their appearance (look closely and you will be able to spot several differences) to their durability, weight and cost.

Which is more durable?
Palladium and platinum are both extremely durable metals. However, palladium is very slightly harder than platinum, meaning a palladium wedding band will usually be a small amount more resistant to scratches than a platinum ring.

From a raw strength standpoint, platinum is a slightly stronger metal than palladium, with better corrosion and rust resistance. However, the differences are relatively minor.

The metal used for palladium and platinum rings doesn't wear off when scratched. Instead, it simply moves around on the band. This means that palladium and platinum rings won't wear down over time, as can happen with a gold wedding band.

Overall, both materials are hard and durable. It's important to remember that any wedding band will get scratched over time. Both palladium and platinum develop an attractive patina if they're scratched, making both metals a good choice if you value durability and aesthetics.

If you don't like the look of this patina, it's easy to get your palladium or platinum ring polished to restore its original shine.

Which is heavier?
Platinum is a much more dense metal than palladium, meaning it weighs significantly more. On average, a platinum wedding band will weigh close to twice as much as a palladium ring of the same size.

While some people like the weight and presence of a platinum wedding band, others prefer the lighter weight of palladium.

Which is less likely to trigger allergies?
Palladium and platinum are both hypoallergenic metals, meaning that neither of them are likely to trigger metal allergies.

Metal allergies can be triggered by the additional metals used in gold and other metal alloys. If you have sensitive skin, it's best to look for palladium and platinum rings that have no nickel content, as nickel is one of the most common triggers of metal allergies.

Which looks better?
Palladium and platinum have a similar appearance, albeit with a few small differences. From a color perspective, palladium is ever so slightly darker than platinum. Platinum has a lighter tone that's usually a better match for colored gemstones.

Overall, neither metal looks "better" than the other — instead, each offers a similar but unique aesthetic.

Which Metal is More Expensive?
Of the two metals, palladium is by far the most affordable. Palladium costs less than platinum on a per-gram basis. It's also a less dense metal, meaning you need a lower weight of palladium to produce a wedding band.

On average, you should expect to pay 1.5 to two times as much for a platinum wedding band as you would for an equivalent wedding band made from palladium.

It's important to remember that the prices of precious metals can fluctuate, meaning there's no set price difference between palladium, platinum, gold, silver and other metals commonly used in wedding bands.

Alternatives to Palladium and Platinum
Palladium is a fairly uncommon metal, meaning that not all companies will offer it as an option for engagement rings and other jewelry.

It can also be difficult to find jewelers that work with platinum in the United States, especially if you live in a rural area.

Instead, many jewelry companies use 14 karat white gold as an alternative to palladium. With a similar appearance to platinum and a lower price, white gold is a common affordable choice when buying an engagement ring and other jewelry.

Beyond its near universal use by jewelers, 14k white gold offers several advantages over metals like palladium and platinum:

It's durable. 14 karat white gold in wedding bands is an alloy composition (mixed with more durable metals) which makes it harder than palladium and platinum, giving it the best scratch resistance of the three metals.

It's stylish. Most white gold used in engagement rings and other fine jewelry is rhodium plated, giving it a beautiful sheen and none of the light yellow tinge of natural white gold like you see in this beautiful ring from James Allen.

It's affordable. Because 14k white gold contains 58% gold, it's more affordable than pure and nearly pure metals such as palladium and platinum.
Palladium and Platinum: Which is Better?
Just like the different purity levels of gold, there's no "best" choice out of palladium and platinum for every situation.

Palladium and platinum both offer their own unique advantages. If you're looking for a wedding band that's lightweight, durable and affordable, you'll probably appreciate palladium rings more than rings made from platinum.

If you have a higher budget and you're looking for something heavier and more luxurious, you'll probably prefer platinum.

Overall, both metals are appealing choices that look great in a wedding band. The best choice is the one that looks and feels the best on your finger, whether it's a lightweight palladium ring or a heftier platinum wedding band.

Need help choosing the right engagement and wedding jewelry? Reach out to our experts, who can help you find jewelry that matches your tastes, needs and budget.

James Allen

James Allen is the leader in online diamond sales. Their imaging technology is at the point where it's almost the same as inspecting a diamond with a jeweler's loupe. Their customer experience is best in class, and they have recently upgraded their non-engagement jewelry inventory as well. They have the largest exclusive loose diamond inventory online and fantastic prices. For a limited time, take advantage of their huge 25% OFF holiday sale!!
What we love about them:
No questions asked returns within 30 days of shipment. James Allen will send you a paid shipping label to return the ring.
Lifetime Warranty
Free International Shipping
Free prong tightening, repolishing, rhodium plating and cleaning every 6 months
Provide insurance appraisals
One free resizing within 60 days of purchase
Free ring inscriptions
Best-in-class high quality imagery of all diamonds in stock
24/7 Customer Service
Best-in-class packaging

---
Blue Nile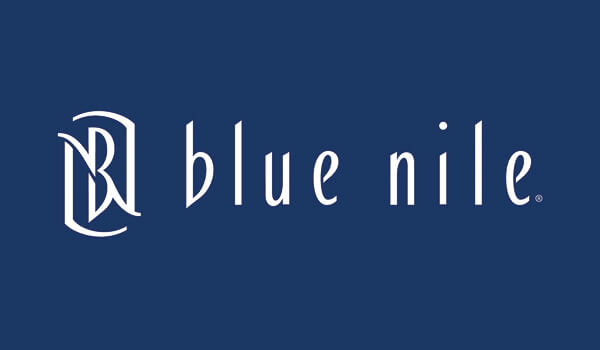 Blue Nile is the largest and most well known internet jewelry seller. They have a very large exclusive online inventory. Their high quality images are catching up to James Allens' and their prices are amazing.

(Pick Up a Blue Nile Coupon Here for $50 off)
What we love about them:
No questions asked returns within 30 days of shipment. Blue Nile will send you a paid shipping label to return the ring.
Lifetime Warranty
Free Shipping
Free prong tightening, repolishing, rhodium plating and cleaning every 6 months
Provide insurance appraisal
One free resizing within the first year of purchase
High quality images of about half of their diamonds
24/7 Customer Service
100% credit towards future upgrades (must be at least double in value)
Best in class fulfillment

---
Still afraid of getting ripped off?
Before you buy a diamond, get personal buying advice from industry veterans. We'll help you get the best diamond for the money.
Ask your diamond purchase question here
DISCLAIMER: We don't use your email for marketing. Period.