Pink Diamond Buying Guide: Shapes, Shades, Rarity and Price
If you're out there looking for the best diamond for your money, then please contact us and let us know your budget and what you're looking for. We'll sift through thousands of diamonds online and send you suggested stones to choose from that fit your needs the best.
Bottom Line: It is absolutely essential that you only buy a pink diamond from a vendor with high quality photos. Color can vary greatly even within a specific GIA color grade. In our experience, Leibish & Co. has the best prices and overall customer experience in the Fancy Color Diamond market. Additionally, Leibish & Co has the highest level of expertise which is critical because only an expert will know how to bring out the maximum color of the stone when set.
The Insider's Club
The whole of the fancy color diamond market, perhaps with the exception of yellow ("Canary") diamonds, has until recently always been something of a small "insider's club."
These ultra-rare gems were sold only in the most exclusive of fine jewelry stores and were the exclusive domain of very serious collectors who were extremely wealthy.  The rest of us in the world had never heard of fancy color diamonds.
Growing Popularity
This, of course, has changed greatly in the past 20 or so years. Now, who doesn't know about natural fancy color diamonds?  It's not uncommon these days to read about the greatest celebrities of the day wearing pink, blue, or yellow diamonds down the red carpet.
Perhaps the most famous fancy color diamond to grace the pages of celebrity gossip magazines worldwide was the 6 carat monster fancy vivid pink diamond that Ben Affleck gave Jennifer Lopez when he proposed to her.
Pink Diamonds – Popular, Yet Expensive
Since that fateful day in 2002, Pink Diamonds have become increasingly popular.  To make matters worse, the supply of natural fancy pink diamonds in the world is extremely low.
The Famed Argyle Mine
In fact, almost all of the world's pink diamonds come from one mine in Western Australia.  The famed Argyle mine also produces a large percentage of the world's brown (aka, "champagne" and "cognac") color diamonds.
Before the discovery of this mine in the 1980's, production of fancy pink diamonds had been scant at best.  When Argyle went live, it quickly gained the reputation as the only reliable consistent source of high quality pinks in the world.
Since Argyle had a virtual monopoly of the world's pink diamond market, they began to invest in marketing them and were responsible for driving demand even further.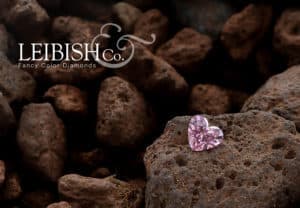 High Demand With Low Supply
As you might imagine, this combination of extreme popularity with extreme scarcity makes for some very pricy diamonds.  Perhaps with the exception of red diamonds, high quality pinks are the most expensive natural diamond color in the market today.
In fact, the most expensive diamond every sold at auction was a 5.00 carat cushion-shaped fancy vivid pink sold in a Hong Kong Christie's auction in December 2009.
The diamond was sold for $10.8 million dollars and actually set two diamond records.  This was the most expensive diamond per carat ever sold at auction, and it was the most expensive pink diamond ever sold.
Buying Pink Diamonds
Buying a pink diamond is a major decision that requires much thought and deliberation.
Establish Your Budget
Perhaps the most critical issue that needs to be dealt with first is simply the matter of budget.  Since pink diamonds absolutely explode in value as their size and color intensity grows, you'll need to enter into the process with a clear picture of what you intend to spend.
Choose Your Intensity
Secondly, you'll have to decide on what kind of color intensity you desire.  This, along with carat weight, will have the greatest impact on the price of the diamond.
Modifying Colors
Furthermore, with pink diamonds it makes a slight difference in price whether or not there are modifying colors in the color description (this is as opposed to Orange diamonds which drop in price dramatically if they have modifying colors).
For example, a stone graded as "Purplish-Pink" will be worth slightly less than a stone graded as "Pink" with no modifiers.  Take these sample stones from Leibish & Company Fancy Diamonds and James Allen as an example of these points:
Fancy Light Pink
1) https://www.leibish.com/pink-diamond/0.50ct-fancy-light-pink-pear-si1-i4315-3727 – This stone is a 0.50 carat Fancy Light Pink pear shape diamond with SI1 clarity.  It costs $4900.
By contrast, a 0.50 carat D-Flawless white diamond costs approximately $3500.
Fancy Pink
2) https://www.leibish.com/pink-diamond/0.57ct-fancy-pink-pear-si1-i4331-3724 – This stone is a 0.57 carat Fancy Pink pear shape diamond also with SI1 clarity.  This stone costs $9200.
As you can see, jumping from Fancy Light Pink to Fancy Pink just about doubles the stone's price.  This is a perfect example, because the two diamonds are so similar in every other regard.
Fancy Instense Pink
3) https://www.jamesallen.com/loose-diamonds/fancy-color/pink/round-cut/0.51-carat-sku-155593 – This stone is a 0.51 carat Fancy Intense Pink Round cut diamond with what looks to be either I1 bordering on I2 clarity.
The price for this stone is $51,830.  This is where things start getting interesting with pink diamonds!  The step from Fancy Pink to Fancy Intense Pink is a rather expensive one – especially considering we dropped from SI1 down to I2 in clarity!
Fancy Vivid Pink
4) https://www.jamesallen.com/loose-diamonds/fancy-color/red/radiant-cut/0.51-carat-i1-clarity-sku-155645 – This stone is a 0.52 carat radiant cut with Fancy Vivid Pink color and (ungraded) I1 clarity.  This stone costs $92,630.
As you can see, the price jump between Intense and Vivid grades is quite severe. The price jump here is particularly intense because it is a certified Argyle stone. Argyle pinks have something of a brand value and are therefore more prized among collectors.
Author's Recommendation
As I recommend in my general article about fancy color diamonds, from my research and experience, Leibish & Co Fancy Diamonds and James Allen are the best places (internet or otherwise) to buy pink diamonds and other fancy colors.
Leibish is at the highest rung in the fancy color diamond supply chain and treat their regular customers (in terms of pricing) just like they treat their industry customers.
And James Allen has an unparalleled inventory of Fancy Colors achieved through their numerous partnerships with top fancy color polishers around the world.  And because they don't own their inventory, they're able to sell at very low profit margins.
Leibish & Co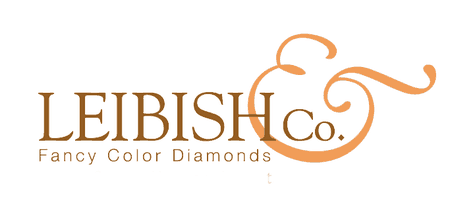 Leibish & Co is the industry leader in the world of Fancy Color Diamonds. Their inventory size and prices are the best in the business, and their expertise in this highly specialized field will ensure that your diamond is set in a way to maximize its color.
What we love about them:
Largest and best inventory of fancy color diamonds
Best prices for fancy color diamonds
Industry leading expertise will ensure the color of your diamond is maximized in its setting
Leading bidders in the annual Argyle auction
Highest quality jewelry available online
Free shipping
Free resizing within first 2 years of purchase
Items comes with professional appraisal for insurance
30 day no questions asked free return policy

---
Still afraid of getting ripped off?
Before you buy a diamond, get personal buying advice from industry veterans. We'll help you get the best diamond for the money.
Ask your diamond purchase question here
DISCLAIMER: We don't use your email for marketing. Period.