We are reader-supported. Buying through links on our site may earn us commissions. Learn More.
Pink Diamond Buying Guide: Shapes, Shades, Rarity and Price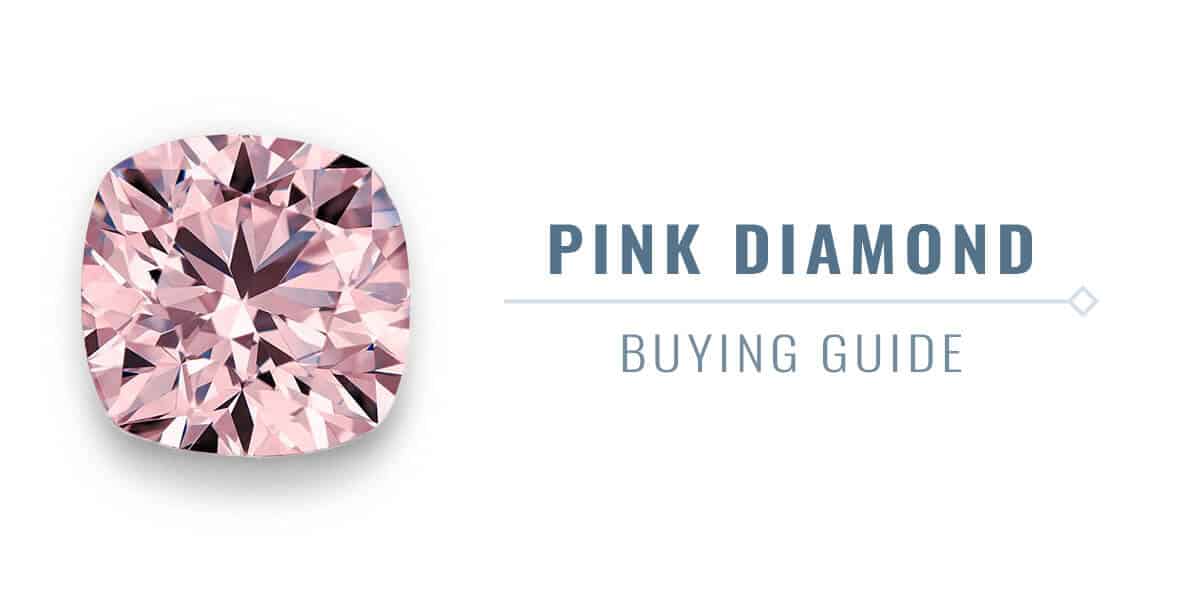 Bottom Line Recommendation:
It's essential that you buy a pink diamond from a vendor with high-quality photos like James Allen. Color can vary greatly even within a specific GIA color grade. In our experience, Leibish & Co. has the best prices and overall customer experience in the Fancy Color Diamond market. Additionally, Leibish & Co. has the highest level of expertise in bringing out the maximum color of the stone when set in jewelry. 
What is a Pink Diamond?
A pink diamond is a fancy colored diamond with a pink hue. Pink diamonds' color is not caused by chemical impurities, as with other fancy colored diamonds. Instead, the exact reason pink diamonds are created is uncertain.
Pink diamonds used to be most often found in the Argyle diamond mine in Western Australia (now closed after 37 years of operations). Other areas that have been known to produce pink diamonds include India, South Africa, Brazil, Russia and Canada.
The pink diamond is one of the rarest colored diamonds that exist – rarer than every type of colored diamond, apart from red diamonds. Their rarity means pink diamonds are exceedingly valuable. A high-quality pink diamond with an intense shade can cost up to $700,000 per carat.
What makes a Pink Diamond Pink?
Gemologists aren't entirely certain how the pink diamond obtains its color. Unlike other stones in the Fancy Color Diamond family, pink diamonds don't contain impurities that they derive their color from.
Various theories have been presented regarding the origin of the diamond's unique hue. Some suspect that the enormous pressure undergone by pink diamonds during formation is a likely cause, though others believe it could be related to a seismic shock that impacted the stone's molecular structure.
Though the exact cause of the pink diamond's color remains unknown, it offers the world a beautiful stone for engagement rings, bracelets and earrings.
Pink Diamond Intensity Levels
The shade of a pink diamond is graded according to its intensity and strength of color. In addition to its main hue, pink diamonds can have a secondary color or overtone, such as purple, brown or orange.
The GIA grades pink diamonds on the following scale:
Faint
Very Light
Light
Fancy Light
Fancy
Fancy Intense
Fancy Vivid, Fancy Deep or Fancy Dark
Evaluating the intensity of a pink diamond is quite difficult, as each Fancy color grade isn't simply a point along a line: each grade is a range in itself. We suggest contacting a diamond expert to ensure you're getting the right value for the price.
You may also encounter pink diamonds being referred to on a point scale from 1-9. For example, a vendor may rank a pink diamond a "7" based on its color and saturation. This is the Argyle color grading system. The GIA grades are usually standard, though.

As with most Fancy Color Diamonds, the richer and more saturated the color, the more expensive the diamond.
Pink Diamond Price
With the exception of red diamonds, high-quality pinks are the most expensive natural diamond color in the market today. The price varies a lot and can go from $10,000 per carat for a less intense pink diamond, to a massive $700,000 per carat for a deep and intense pink, as with this 0.71 Carat Fancy Vivid Purplish Pink Diamond Radiant Shape from Leibish & Co.
The main factor affecting the price of pink diamonds is the color intensity and carat weight. Pink diamonds skyrocket in value and price as their size and color intensity grows.
As an example, this 0.60 Carat Flawless Fancy Light Orange-y Pink Oval Cut from Leibish & Co. costs $10,900, while a 0.68 Carat SI2 Clarity Fancy Purple Pink Oval Cut also from Leibish & Co. costs $51,100! As you can see, making the jump from Fancy Light Pink to Fancy Pink multiplies the stone's cost dramatically.
The jump to Fancy Intense Pink from Fancy Pink is generally less severe. Here you can compare a 0.35 Carat Fancy Purple Pink Round SI2 Clarity stone from Leibish & Co. for $14,100 to a 0.30 Carat Fancy Intense Purple Pink Pear SI1 Clarity stone for $18,250. Likewise, here's a 0.40 Carat Fancy Purplish Pink Emerald Shape SI1 Clarity stone from Leibish & Co. for $16,100 vs. this 0.38 Carat Fancy Intense Purplish Pink Radiant for $22,450. These aren't exact comparisons, but considering the extreme rarity of these stones, it's often impossible to find perfect matches.
The jump between Fancy Intense Pink and Fancy Vivid Pink creates a similarly large price gap. This 0.59 Carat Fancy Intense Purplish Pink Round Diamond from Leibish & Co. costs $59,100, while this 0.58 Carat Fancy Vivid Purplish Pink Round Diamond from Leibish & Co. is priced at $174,100. In most cases, the price leap from Intense to Vivid grades is severe.
The secondary or modifying tone of the diamond can also impact pricing. If a pink diamond carries a purplish modifier, the diamond would probably be priced slightly less than a pink stone without a color modifier.
Having a clear budget in mind prior to looking at diamonds and jewelry will help narrow your search. In addition, you'll want to decide what kind of color intensity you desire.
Though pink diamonds can be found around the world, the largest cache is located in the Argyle mine in Western Australia. The beautiful gemstone is still very rare, with only a few produced each year. Due to marketing efforts to sell pink diamonds, and Ben Affleck's proposal to Jennifer Lopez with a pink gemstone in 2002, prices have risen significantly.
An Affordable Alternative to Ultra Rare Fancy Color Diamonds
While fancy pink diamonds may be out of the price range for most people, you may want to consider a lab-created fancy color diamond if you want to find an affordable gift. Blue Nile has recently partnered with DeBeers to bring you their Lightbox Lab-Created fashion jewelry line.
Check out what Blue Nile has to offer here.
Pink Diamond Engagement Ring Settings
Due to their eye-catching hue, pink diamonds make for stunning rings. Below are three styles of pink diamond engagement rings to consider.
Style 1: Three-stone setting
Pairing your pink diamond with side stones is an excellent way to boost the size and sparkle of your ring, especially if your colored diamond is less than 0.50 Carat.
Three-stone setting example: A Fancy Intense Orange-y Pink Pear Diamond Ring from Leibish & Co.
Style 2: Halo setting
Enhance the color and size appearance of your pink diamond with a halo setting made of small round brilliants.
Halo setting example: Oval Light Brown Pink Diamond Halo Ring from Leibish & Co.
Style 3: Double halo setting
Adding a second layer of small stones to your ring can highlight your pink diamond even more.
Double halo setting example: Cushion Cut Halo Engagement Ring in 14K white gold from James Allen
Popular Jewelry Settings for Pink Diamond
In addition to engagement rings, pink diamonds make for beautiful and unique necklaces, earrings and bracelets:
Pink Diamond earrings inspiration: Fancy Pink & White Diamond Pave Flower Earrings from Leibish & Co.
Pink Diamond necklace inspiration: Fancy Brownish Pink Round Diamond Drop Pendant from Leibish & Co.
Pink Diamond bracelet inspiration: Couture Pink and Canary Yellow Diamond Bangle from Leibish & Co.
For assistance in reviewing pink diamonds or selecting jewelry, contact one of our diamond experts today.
Leibish & Co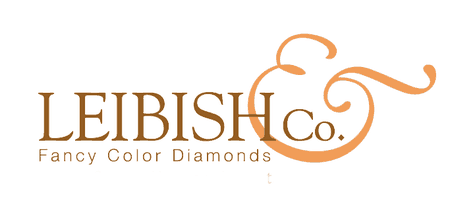 Leibish & Co is the industry leader in the world of Fancy Color Diamonds. Their inventory size and prices are the best in the business, and their expertise in this highly specialized field will ensure that your diamond is set in a way to maximize its color.
What we love about them:
Largest and best inventory of fancy color diamonds
Best prices for fancy color diamonds
Industry leading expertise will ensure the color of your diamond is maximized in its setting
Leading bidders in the annual Argyle auction
Highest quality jewelry available online
Free shipping
Free resizing within first 2 years of purchase
Items comes with professional appraisal for insurance
30 day no questions asked free return policy

---
Still afraid of getting ripped off?
Before you buy a diamond, get personal buying advice from industry veterans. We'll help you get the best diamond for the money.
Ask your diamond purchase question here
DISCLAIMER: We don't use your email for marketing. Period.