We are reader-supported. Buying through links on our site may earn us commissions. Learn More.
Engraved Necklaces and Rings: Styles for Every Personality
Bottom Line Recommendation:
Designing personalized jewelry, like this engraved necklace from Blue Nile or an engraved engagement ring like this one from James Allen, demonstrates extra love and thoughtfulness. You can easily engrave a pendant or wedding band with a special word, phrase or date. The best part? These personalized pieces often remain in the family for years and even generations.
Above all, we recommend choosing a reputable vendor for your personalized ring or necklace. Throughout our years of experience in the jewelry industry, we've learned which vendors you can trust (and which ones to avoid). We recommend Blue Nile, James Allen and Leibish & Co. for their stunning jewelry at outstanding prices.
Our guide below offers you over 30 ideas for personalized jewelry, giving you plenty of inspiration.
If you'd like personal assistance in selecting the perfect gift for your budget, don't hesitate to reach out to our experts.
Engraved Wedding Bands and Engagement Rings
Personalizing your wedding band or engagement ring is a simple yet beautiful way to show your special bond—or to add a personal touch that will stand out from any other piece of jewelry.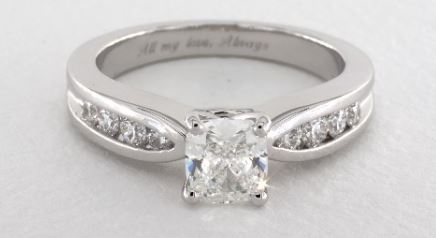 Engravable rings are available for any occasion (such as a promise ring), but they're particularly popular for wedding bands and engagement rings. For example, check out these two stunning styles: a classic wedding band like this example from Blue Nile and this halo engagement ring from James Allen. These are beautiful rings that are made even more special with their engraved message.
No matter which type of precious metal you choose, you can have your ring engraved with what you want. The most popular method for engraving is laser engraving, which uses a laser to etch the design into your ring. It's a safe method that won't harm the jewelry but will last for many years.
Wondering what to engrave on your ring? Include names, the date you met, the date you got engaged, your initials, your wedding day, a phrase or anything that carries special meaning to you. The most important component is to engrave with a personal touch.
Custom Rings as a Personalized Gift
If you're not looking to purchase an engagement ring or wedding band, there are several other ring styles that can be personalized gifts. From ornate eternity bands like this one from Blue Nile to stunning birthstone rings like this ruby halo ring from James Allen, you can design one-of-a-kind jewelry.
Common occasions to give someone an engraved ring:
Birthday
Father's Day
Christmas, Hanukkah, Kwanzaa
Any other special celebration
Be careful what jewelry you choose as a gift. For instance, if you choose to give your girlfriend a ring as Christmas jewelry or Valentine's Day jewelry and you're not ready to propose, it can send mixed messages.
Styles of Engraved Rings
A wide range of styles is available for engraved rings for both men and women. Whether you're looking for a yellow gold ring like this one from James Allen or a tungsten carbide band like this from Blue Nile, you can design a custom engraved ring directly online.
We recommend reputable online vendors (instead of bricks and mortar stores) because they provide excellent quality at exceptional prices. Plus, they offer hassle-free returns.
The ring ideas we provide in this guide are from the most reputable and reliable vendors. Instead of cheap engraved rings, they offer high-quality jewelry at reasonable prices.
If you have any questions or want personal assistance in finding the perfect ring, send our experts an email.
Yellow Gold Rings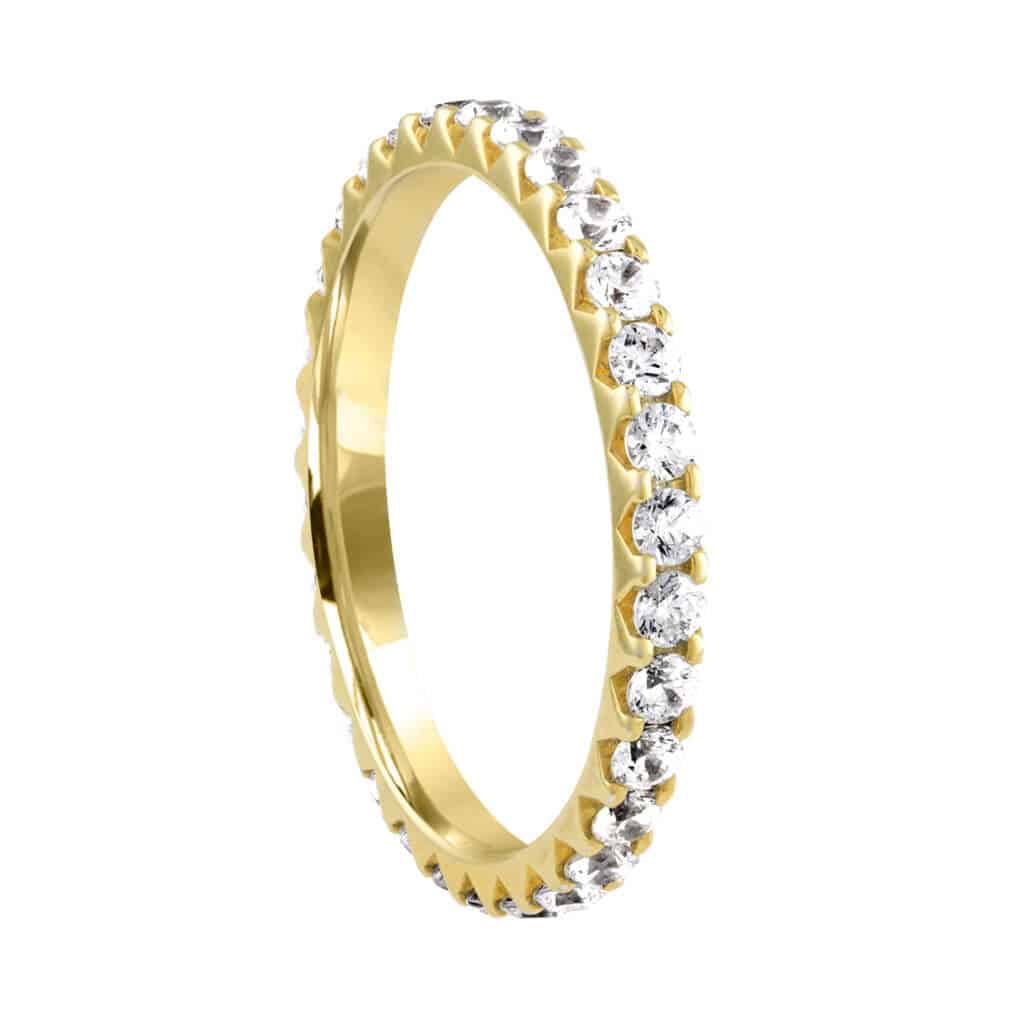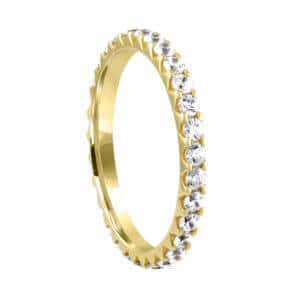 Check out the range of yellow gold ring designs below. Each of these styles can be engraved.
White Gold Rings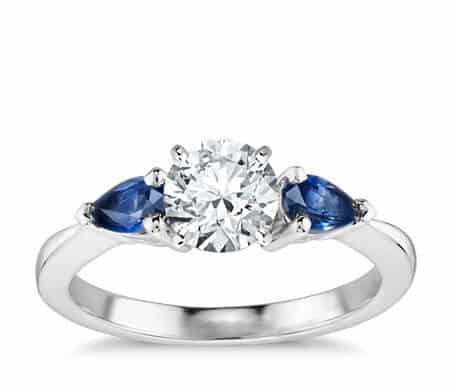 Review the white gold rings below to give you an idea of the wide range of styles you can engrave.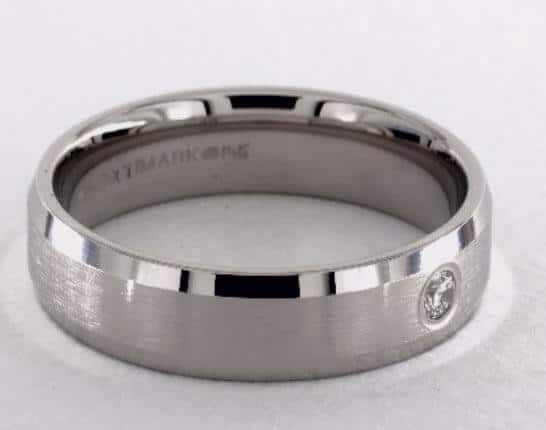 Tungsten Carbide Rings
Like the idea of tungsten carbide? These rings can be engraved, too! Check out the possible styles below.
Wedding Bands
Engraved Necklaces
Beautifully engraved necklaces often become a keepsake or family heirloom for many years to come. From engravable diamond disc pendants like this one from Blue Nile to colored gemstone heart pendants, engraved necklaces are a truly meaningful gift for mom, dad, siblings, grandparents, friends, partners and more.
Having a necklace custom-engraved ensures your gift is thoughtful and unique. You can opt to etch a name, phrase, date or any other special symbol on your necklace. After all, it's about designing a piece of jewelry that will carry personal meaning.
Personalized Necklaces and Pendants
From monogram styles to photo lockets, the options are nearly endless when it comes to personalized necklaces. Consider the style of jewelry your loved one typically wears. Do you see them wearing yellow gold or sterling silver? Do they prefer long necklaces or ones with short chains? No matter what, be sure to review a few styles before designing the perfect gift.
Check out these beautiful options for engraved necklaces:
When to Buy an Engraved Necklace
If you want to give a gift that'll be remembered, personalized jewelry is the way to go. Engraved necklaces make exceptional gifts for the following occasions:
Mother's Day
Father's Day
Birthdays
Christmas, Hanukkah, Kwanzaa
Other special celebration (i.e. job promotion, retirement)
Some people even choose to purchase an engraved necklace as cremation jewelry. They place a small portion of a loved one's cremated remains in the necklace so that the person always stays close to their heart.
Other Personalized Jewelry Options
Want to add something more to your gift? Consider these personalized jewelry options. Again, we recommend choosing a reputable vendor like Blue Nile or Leibish & Co., so you end up with a quality product that will last for years to come.
For help in choosing the most stunning piece of jewelry for your budget, email our experts.
James Allen

James Allen is the leader in online diamond sales. Their imaging technology is the same as inspecting a diamond with a jeweler's loupe. They have the largest exclusive loose diamond inventory online and fantastic prices. They also have the nicest collection of lab created diamonds online. Now save 25% off settings AND 3% off Earth Diamonds during James Allen HUGE limited time sale!
What we love about them:
No questions asked returns within 30 days of shipment. James Allen will send you a paid shipping label to return the ring.
Lifetime Warranty
Free International Shipping
Free prong tightening, repolishing, rhodium plating and cleaning every 6 months
Provide insurance appraisals
One free resizing within 60 days of purchase
Free ring inscriptions
Best-in-class high quality imagery of all diamonds in stock
24/7 Customer Service
Best-in-class packaging

---
Blue Nile

Blue Nile is the largest and most well known internet jewelry seller. They have a very large exclusive online inventory. Their high quality images are catching up to James Allens' and their prices are amazing. Blue Nile have generously offered our readers an exclusive one-time use coupon.

(Click Here to save $100 off engagement ring settings)
What we love about them:
No questions asked returns within 30 days of shipment. Blue Nile will send you a paid shipping label to return the ring.
Lifetime Warranty
Free Shipping
Free prong tightening, repolishing, rhodium plating and cleaning every 6 months
Provide insurance appraisal
One free resizing within the first year of purchase
High quality images of about half of their diamonds
24/7 Customer Service
100% credit towards future upgrades (must be at least double in value)
Best in class fulfillment

---
Still afraid of getting ripped off?
Before you buy a diamond, get personal buying advice from industry veterans. We'll help you get the best diamond for the money.
Ask your diamond purchase question here
DISCLAIMER: We don't use your email for marketing. Period.