Zales Jewelers Diamond Review: Poor Quality and Service
If you're out there looking for the best diamond for your money, then please contact us and let us know your budget and what you're looking for. We'll sift through thousands of diamonds online and send you suggested stones to choose from that fit your needs the best.
Mike Fried

Overall Score:
1
Price:
1
Selection:
1.5
Customer Service:
0.5
Pros
---
Cons
Poor quality
Bad service
Overpriced
Other Recommended Retailers
Bottom Line
Its pretty obvious that we don't see Zales as a retailer that offers you any value or quality. You are far better off getting your diamond jewelry from a company like Blue Nile or James Allen. If you want more personalized help, feel free to contact us. 
We will get into specifics below, but here are a couple of fantastic comparisons to highlight just how poor the value is at Zales. Here is a 1ct I VS2 round diamond in a platinum solitaire setting for $13,199. We will ignore the issues with their certification (more about that below). Here is a stunning 1.00ct I VS2 from Blue Nile. It is GIA certified and the cut is perfect. The price on this diamond is $5,242. If you add it to this elegant platinum setting, your total price is $5,800. That is 57% percent cheaper for a stunning ring.
Lets also take a quick look at a princess cut diamond. The 1ct IVS2 in platinum from Zales is $10,499.  Here is a far superior 1ct diamond from James Allen. This is GIA certified and has a higher clarity, yet it costs only $3,960. If you pair with this beautiful solitaire setting, your total cost would be $4,590. That is a whopping 56% savings, all while getting a superior diamond, from James Allen.
The History
Zales was founded in 1924 by brothers William and Morris Zales in Wichita Falls, Texas.  The original store sold small appliances, cookware, cameras and, of course, jewelry.
Zales expanded into twelve separate locations in the late 1930s.  In the 1950s, they began a major shift in strategy that would forever change the face of the jewelry market in the United States – they moved into indoor shopping malls.
Zales Today
Nowadays Zales Corporation owns several jewelry chain store brands. Obviously, the most well known is Zales itself which operates in almost 700 stores across the 50 United States and Puerto Rico. They also operate Zales Outlet stores at over 130 of the largest outlet malls in the USA.
Targeting the same level of the market is their Gordon's Jewelers brand store operating in over 190 locations. The Zales Corporation also has a presence in Canada operating under the names Peoples Jewellers and Mappins Jewellers.
The two store brands operate in a combined 215 locations all over Canada (as of the Zales Corporations 2010 Annual Report). Piercing Pagoda, also owned by Zales Corporation, is a lower market jewelry kiosk operated in roughly 675 locations.
Zales vs. Online-only
A) Price
The purpose of this review is to compare the offerings on Zales.com to what you might find on any of the leading fine diamond jewelry websites.
In order to accomplish this goal, however, I cannot divorce their online operation from their much more well-established bricks & mortar operation of over 1,800 physical locations.
Revenue From Online Sales
The reason is simple – the revenue their website generates amounts to little more than footnote of their total revenue (According to their annual report, in 2010, Zales.com and GordonsJewelers.com generated approximately 4% of Zales Corp's total revenue).
The company would never be so foolish as to undercut their in-store prices on the web. and risk seriously deteriorating the other 96% of their revenue.
Read About the Online Diamond Market
If you haven't yet, now would be a great time to review my article entitled "Truth about James Allen & Blue Nile" which traces a brief history of the evolution of the diamond jewelry market in the United States from the early 20th century until the online diamond boom of today.
In the article, I explain why traditional bricks and mortar jewelry businesses will never be able to fully compete with online-only stores.  There are four primary reasons why this is so.  I present them here once more:
The Four Primary Reasons Why Online-Only Stores Prevail
1) Inventory 
Online stores (like James Allen and Blue Nile, for example) have no need to carry any serious amount of inventory. Their inventory of loose diamonds is almost always completely virtual.
The diamonds they show listed on their site are really owned by diamond wholesalers and manufacturers all over the world (or in James Allen's case, in New York).
Only when an order is placed by a customer does the online-only store purchase the diamond from their vendor.  The system works very well because all the parties benefit.
Win-Win Situations
The customer is happy, because he gets a very low price.  The online-only store is happy because they don't have to finance a very expensive inventory.  And finally, the wholesaler is happy because he gets to tap into the retail market without holding up his inventory anywhere.
He can still sell his diamonds whenever and to whomever he wants – the diamonds are only listed virtually on these sites.  They are still physically located on his premises.
Comparing Online and Bricks & Mortar Stores' Inventory Needs
Even with the rest of their inventory, online-only stores can keep it much more streamlined.  Lets take diamond earrings as an example.  For each quality and size combination, Zales must keep at least one pair available at all times at each store.
Then at the main office, they need a decent number of back up pairs in the event they need to replenish stock at a store.  This means close to 1,000 pairs of each quality/size combination of diamond studs.
An online-only store only has one stock that needs to stay available, so they would only need to maintain in their inventory at any given time the amount they might possibly sell within the week it might take to order more – not more than 20-40 pairs, I would imagine.
Certainly less for the smaller sites.  That's an astonishing difference.
2) Interest Expense 
The primary expense traditional jewelry stores incur is financing their inventory.
For a bricks and mortar jewelry store to have any kind of serious inventory of loose diamonds to offer real selection to their customers, they need to invest very large sums of money – several million dollars at least.
The vast majority of bricks and mortar store owners don't have that kind of cash, so these purchases need to be financed.  Online-only stores simply don't have this problem.
3) Memo vs. Cash Prices
There does exist another alternative to this overbearing interest expense, and that's generally referred to in the diamond business as "memo" which is really just industry jargon for consignment.
In this agreement, a wholesaler/manufacturer will give inventory to a store to work with.  The store will only receive an invoice for a diamond once it's sold. Diamond manufacturers are obviously very reluctant to agree to such an arrangement for several reasons.
Why Diamond Manufacturers Avoid Memo
Firstly, there's never any guarantee that the desired amount of goods will ever sell.  Secondly, and perhaps more importantly, while the diamonds are on loan at this store (or chain), they can't be sold to anyone else.
Because of these two issues, memo prices are typically significantly higher than regular cash prices. So even if Zales can arrange a memo agreement with a supplier, they still haven't solved the problem of built-in higher prices.
They might have less pressure from banks in such an arrangement, but their cost basis will always be higher than the cash customer that doesn't tie-up a manufacturer's stock of goods (ie, online-only stores).
4) Overhead
Just imagine for a moment the massive amounts of overhead that are expended running an operation with over 1,800 physical store locations. Each location has utilities. Each location pays rent. Each location has a team of employees.
According to Zales' 2010 Annual Report, they generated a total of $1,616,305,000 in revenue.  Fixed costs unrelated to the cost of the products sold totaled $846,205,000.
That means that they generated almost $900,000 in revenue per store while their annual overhead per store was about $470,000.  Their Cost of Goods Sold, by the way, was $802,172,000 or approximately $450,000 per store.
Comparing Zales and James Allen
Doing some very simple math makes it clear that even though they average a one-hundred percent gross profit margin, they still could not manage to be profitable at the end of the year because of their astronomical overhead costs.
Online-only stores, you could imagine, suffer no such problems.  Each store in the Zales Corp chain has such high expenses only to service a relatively small and local clientele.
James Allen, on the hand, services the whole world with only two offices and about 100 employees.  Their overhead load per customer served is exponentially lower.
Zales's Prices Aren't the Only Issue
These points explain why Zales cannot compete with the best online-only stores in price. But the advantage of online-only stores is not limited to price alone.  The quality of the products offered at Zales is, generally speaking, notably inferior to that which is offered by the online-only stores.
B) Quality
Before the days of buying diamonds on the Internet, a potential consumer of diamonds had very limited options when it came to educating himself before the purchase.
What would typically happen is that the customer would enter a store, and the salesperson would give the customer a quick education. But as you can imagine, a salesperson is never going to give the unbiased truth about diamonds.
He or she is invariably going to slant his lesson toward convincing the customer to buy his or her diamond and not the diamond being sold by the store across the mall pavilion.
Zales's Kind of Customers
For the major bricks and mortar jewelry store chains, this is very much still the case. The best possible customer for a retail chain like Zales is the uneducated customer.
After all, if a customer walks into a Zales store armed with the knowledge gained from reading the articles on a site like this one, he would never decide to buy there.
Unfortunately for Zales, the number of diamond consumers who enter into the buying decision without first educating themselves on the internet is dwindling rapidly.
Zales's Certifications
For example, stores that I recommend (such as James Allen, and Blue Nile), will only sell certificates from reputable labs such as GIA or AGS.  Zales sells diamonds primarily certified by the IGI lab.
A potential customer not knowing any better might see an IGI certified diamond priced the same as a GIA certified diamond and think he's getting a bargain.
The Educated Consumer vs The Uneducated
An educated diamond consumer, on the other hand, would know that you cannot compare the results of the two labs — that in order to properly compare prices, you need to compare equivalent real diamond quality – not what's written on the paper.
An uneducated customer might be impressed by hearing how Zales' special cut "celebration diamond" has over 100 facets.
An educated customer would know that it's not how many facets a diamond has that makes it beautiful, but rather how those facets interact with each other – which is determined solely by the diamonds proportions and angles.
C) Head to Head Comparison
Lets see how much value you really get for your money shopping at Zales.  I'm now going to compare three separate basic 1 carat diamond solitaire rings from Zales.com to their closest counterpart on JamesAllen.com whom I feel is currently the premier online-only jewelry store.
Each of the diamond rings I am comparing from Zales are from a different general product category.  The first ring will be from Zales' "Signature Collection" which is described as including "only the finest diamonds in the finest cuts, ensuring unrivaled, dazzling brilliance."
The second will be from Zales' generic product category, but will be a stone graded as a VS1-VS2 in clarity (significantly higher than the rest of Zales' stock).  And finally, the third will be from their "Celebration Diamond" category.
-Signature Collection
See the relevant Signature Collection solitaire ring from Zales here: http://www.zales.com/product/index.jsp?productId=3210532&kpc=1
This is a 1 carat diamond solitaire engagement ring set in 18K white gold from Zales' "Signature Collection."
As with Kay Jewelers, it is important to keep in mind that when Zales labels a ring as "1 Carat," it can actually be as light as 0.93 carats as per their disclaimer which reads as follows:
Diamond carat weights (CT.) represent the approximate total weight (T.W.) of all diamonds in each setting and may vary no more than .07 below the stated weight.
Avoid the Unpleasant Surprise
Just imagine your dismay should you order this ring and find out when it arrives that it only weighs 0.96cts.  I can speak from experience working for a major supplier of the largest national jewelry store chains that the diamonds in the big chains' 1 carat inventory at any given time is filled mostly with stones below 1 full carat.
This is a very important distinction, because in the regular certified diamond market, the moment you drop below 1.00 carats, the price drops about 20%!  For purposes of this comparison, I will attempt to find an equivalent 1.00+ carat stone and an equivalent 0.99- carat stone.
Comparison With James Allen's Inventory
So, is $4999 a good price for an IGI certified I SI2 solitaire ring?  James Allen specializes in GIA and AGS certified stones, but they do carry a small inventory of IGI certified diamonds.  Lucky for us, they happen to have a 1 carat stone in their IGI inventory that is also graded as an I SI2.  You can see for yourself here:
www.jamesallen.com/loose-diamonds/round-cut/1.02-carat-i-color-si2-clarity-excellent-cut-sku-4340485
If the price is no longer being displayed, the price at the time of the writing of this article was $3650. Please don't take our comparisons here as recommendations for what you should buy (though that is a great looking diamond). We are just trying to find similar diamonds so we compare apples to apples. If you are looking for help buying an engagement, contact us and we will make personal recommendations for you.
Difference in Price and Quality
Matching this stone with a basic 4-prong 18k white gold solitaire setting like the one at Zales only adds another $360, making the total $4010.  The difference between James Allen and Zales in this case is about 19%.
But keep in mind two very important things – in most cases, the Zales diamond would be below 1.00ct which would very significantly affect it's true value.  For example, here's a GIA certified 0.91ct J Color SI1 Clarity stone:
https://www.jamesallen.com/diamonds/J-SI1-Premium-Cut-Round-Diamond-3605263.asp
At IGI, this diamond would in all likelihood receive an I color grade and probably a VS2 clarity grade.  Nonetheless, the stone only costs $3270.
Zales's Sales Tax
The second important thing to keep in mind is that if you buy locally at a Zales store or from Zales.com, you will have to pay state Sales Tax since Zales has a business presence in every one of the 50 States.
If you buy online from any one of the recommended online-only stores, you'll only have to pay sales tax if you have the product shipped to the one or two States in which the company has a presence.
That's usually easy enough to avoid even if you live in the same State, since you can have the ring shipped out of state and held at a Fedex location for pickup.
-Generic
See the relevant 1ct ring from Zales' generic solitaire collection here: http://www.zales.com/product/index.jsp?productId=3586741&kpc=1
This is a 1 carat diamond ring set in a basic 18K White Gold solitaire setting, much like in the "Signature Collection" ring above. The center stone is guaranteed to be graded at least H or I in color and at least VS1 or VS2 in clarity by IGI.
Yet again, we are fortunate to have a direct comparison on James Allen with an IGI certified stone of the same characteristics.
IGI Certified Comparison
Here is the link to a comparable stone:
https://www.jamesallen.com/diamonds/I-VS2-Ideal-Cut-Round-Diamond-4373652.asp
This diamond is an IGI certified Ideal Cut I color VS2 clarity diamond that is almost certainly a higher quality cut than the majority of what you will find in a generic diamond program at Zales. As of the time of the writing of this article, this diamond was listed for $5270.
As with the Signature comparison above, adding in a basic 18K white gold setting brings an additional $360 dollars making the total for this ring $5630.
Overpriced With a Lower Value
The cost of the Zales ring is $8499, or a whopping 33% more!
And that 33% doesn't even factor in the fact that most of Zales' stock is likely to be below 1.00ct.  Take a look at what a difference it makes to the value of a diamond when you drop below 1.00ct:
https://www.jamesallen.com/diamonds/I-VS1-Good-Cut-Round-Diamond-4542559.asp
Almost Twice the Price
Lets leave out of the conversation for now the difference between strictness at GIA vs IGI.  Assuming this stone would also receive an I VS1 at IGI (most likely, it would receive a significantly higher grade), it would fit perfectly into this program.
What's it's price on James Allen?  A mere $4410!  Adding the $360 for the ring brings the total to only $4770.  In that case, Zales is almost twice as expensive!  A hard-to-believe 90% difference in price!!
-Celebration Diamond
See the relevant ring from Zales Celebration Diamond collection here: http://www.zales.com/product/index.jsp?productId=3918159
Admittedly, the Celebration Diamond is going to be harder to compare something to because it's a special cut. By "special," of course, I simply mean that it is a standard round cut, just with many more additional facets added on.  In my professional experience, I have always found these super-faceted round diamonds to look more gimmicky than anything else.
In my humble opinion, it takes the beautiful symmetry and pattern of a classic ideal cut round diamond and turns it into the "broken glass" look of a radiant.
True Hearts Comparison
The question arises, though, of what to actually compare it to?  To be fair, and to reduce any claims of bias, I have decided that I will only use James Allen's premium cut stone, their "True Hearts" diamond as a basis of comparison.
Needless to say, I'm 100% certain that a "True Hearts" stone from James Allen will always be more brilliant and desirable than a Celebration Diamond from Zales.
But just to be fair, we'll use them as, just like Celebration Diamonds represent the top choice at Zales, True Hearts diamonds represent the top choice at James Allen.
Certification Differences
Again, though, we run into a simple technical problem that James Allen's True Hearts are certified by AGS (a premium lab just shy of being on par with GIA) while Celebration Diamonds are certified by IGI. In general, IGI is more lenient than even AGS.
But, again, lets be strict and assume for this exercise that IGI is equally as strict as AGS.
Here are two options that I have found on James Allen:
https://www.jamesallen.com/diamonds/I-SI2-Ideal-Cut-Round-Diamond-1353916.asp
https://www.jamesallen.com/diamonds/I-SI2-Ideal-Cut-Round-Diamond-1353906.asp
Yet Another Comparison
Both stones are Hearts & Arrows ideal cuts. Both are certified by AGS to have I color and SI2 clarity.  The only difference is that the first one is 0.93cts and costs $3850, while the second one is 1.02cts and costs $5390.
For this review, lets assume there would be a 50/50 balance of under/over 1.00ct stones at any given time in Zales inventory.  In all likelihood, the balance of sizes at any given moment would tilt heavily towards the under 1.00ct side.  So lets take an average of these two prices: $4620.
Add on another $360 for the 18K White Gold solitaire setting, and you come to $4980 on average for the ring at James Allen.  The Celebration Diamond 1ct Solitaire costs $5995 on Zales.com.  That's a difference of 20%!
Remember the Facts
Now, again, remember a few important facts.  One – the balance of sizes at Zales, especially with a special cut like this, is most likely to be much more heavily skewed towards the stones under 1.00cts.
The reason is simply that their supplier of the program chooses diamonds from their regular inventory to be re-cut into Celebration Diamonds.  So the diamonds are already heavily weighted to 1.00-1.02 carat weights.
When you re-cut those sized stones and add all the extra facets, enough weight is lost to knock the stone down under 1.00cts.
The other important fact to remember is that, in reality, IGI is noticeably more lenient than AGS.  So, in reality, we really should be comparing J color AGS certified stones to the I color IGI stones.  This would have a major effect on price as well.
D) In Conclusion
As I mentioned in my Kay Jewelers Review, for the online-only sites that stood a chance of being recommended by me, I decided I needed to order actual product from them to be sure that I, myself, experienced the typical customer experience.
With Zales and Kay Jewelers, however, the basic price comparisons didn't justify going through the hassle.  Even if their customer support were stellar, it could never justify overpaying by so much.
If you really want to find out, though, what the customer experience is like at Zales, I invite you to poke around the internet.  There are no shortage of personal reviews of Zales out there – many of them are extremely negative.
Going Back to the Pie Analogy
As I mention in the "Diamond Clarity" article, I like to think about buying diamonds with the pie analogy.  What this means is that each different facet (no pun intended) of the purchase that affects the price of the stone is a slice in the pie.
There's a color slice, a clarity slice, a cut quality slice, etc.  The overall size of the pie represents your budget.
The goal of buying a diamond should always be to maximize the size of the slices that actually have a noticeable effect on the visual appearance of the stone while minimizing the size of the slices that do not affect the visual appearance of the diamond.
Bricks & Mortar Stores Take a Big Slice of the Pie
One of the most overlooked "slices" of a diamond purchase is the actual amount of profit the store selling to you is taking.  This slice, out of any of them, is the one with absolutely NO affect on the diamond – not visually and not financially.
Simply put, this slice (the store's profit margin) is greatest at these national chains like Kay and Zales.
The Choice Is Yours 
So what would you rather do, give Zales more money, or use your hard-earned money to get yourself a larger stone, or cleaner stone, or white stone, or better cut stone, or any combination of the above?
Or perhaps you'd like to take that money you would otherwise give to Zales to help pay off their enormous overhead, and simply put it back in your pocket and save it?
The choice is obvious.
Bottom Line
Its pretty obvious that we don't see Zales as a retailer that offers you any value or quality. You are far better off getting your diamond jewelry from a company like Blue Nile or James Allen. If you want more personalized help, feel free to contact us. 
Several jewelers, including Zales, offer seemingly great options for Mother's Day. Their advertisements often target a particular line or specific item. While these can appear as wonderful gifts for mom, the jewelry is often poorly made and of low quality.
Instead of going with a sub par jeweler, choose a reliable vendor with high-quality diamonds and settings, like James Allen or Blue Nile. For beautiful, timeless jewelry options for Mother's Day, check out our Mother's Day gift ideas.
Blue Nile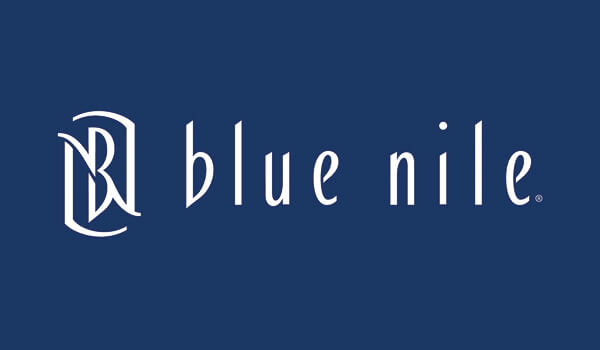 Blue Nile is the largest and most well known internet jewelry seller. They have the industry-leading largest available exclusive online inventory. Their high quality images are catching up to James Allens' and their prices are amazing.
What we love about them:
No questions asked returns within 30 days of shipment. Blue Nile will send you a paid shipping label to return the ring.
Lifetime Warranty
Free Shipping
Free prong tightening, repolishing, rhodium plating and cleaning every 6 months
Provide insurance appraisal
One free resizing within the first year of purchase
High quality images of about half of their diamonds
24/7 Customer Service
100% credit towards future upgrades (must be at least double in value)
Best in class fulfillment

---
James Allen

James Allen is the leader in online diamond sales. Their imaging technology is at the point where it's almost the same as inspecting a diamond with a jeweler's loupe. Their customer experience is best in class, and they have recently upgraded their non-engagement jewelry inventory as well.
What we love about them:
No questions asked returns within 30 days of shipment. James Allen will send you a paid shipping label to return the ring.
Lifetime Warranty
Free International Shipping
Free prong tightening, repolishing, rhodium plating and cleaning every 6 months
Provide insurance appraisals
One free resizing within 60 days of purchase
Free ring inscriptions
Best-in-class high quality imagery of all diamonds in stock
24/7 Customer Service
Best-in-class packaging

---
Still afraid of getting ripped off?
Before you buy a diamond, get personal buying advice from industry veterans. We'll help you get the best diamond for the money.
Ask your diamond purchase question here
DISCLAIMER: We don't use your email for marketing. Period.