Buying Diamonds in Hong Kong – Read This Before You Buy
Scared of getting ripped off? Don't want to waste your money? Confused by all the choices? Contact us.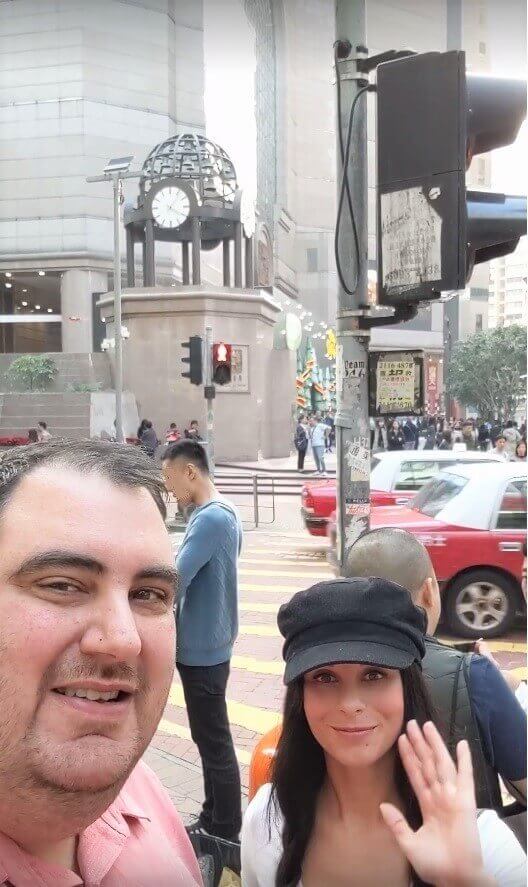 Over the past few years, the Diamond Pro has seen a significant increase in interest coming from Hong Kong and other areas in Asia. We felt it is important to provide as much local, specific, information for our readers, regardless where they are. To be fair, it doesn't take much of an excuse for me to hop on a plane. So Jenny and I packed up for a whirlwind trip East, starting with Hong Kong.

In this guide, we'll cover the bulk of the retailers we secret shopped on our trip. We'll also talk about which areas were best to go about your shopping as well as specific tips for buying a diamond locally in Hong Kong.

As a native New Yorker, Hong Kong speaks to me like few cities do. It's an incredible melting pot of cultures, where you can start your night with some tapas and wine at a Spanish bar, grab some hotpot to fill you up and finish the night off at a New Orleans speakeasy. The place where East meets West is a city that you can find anything, including diamonds.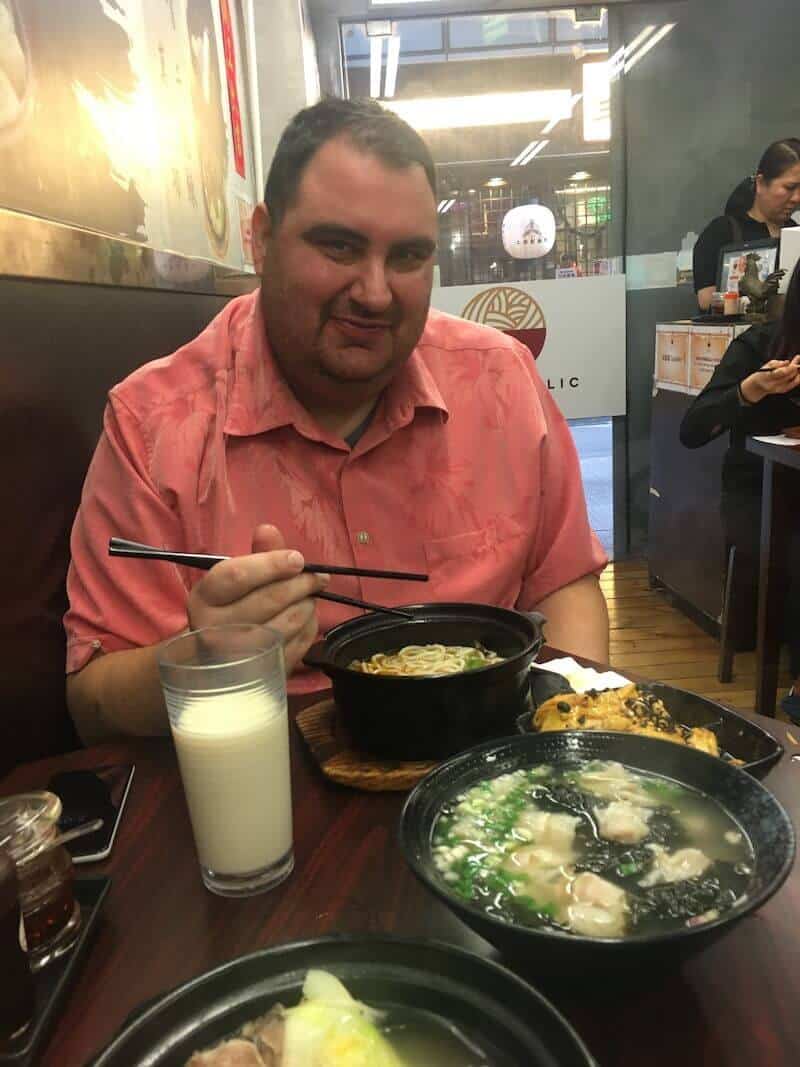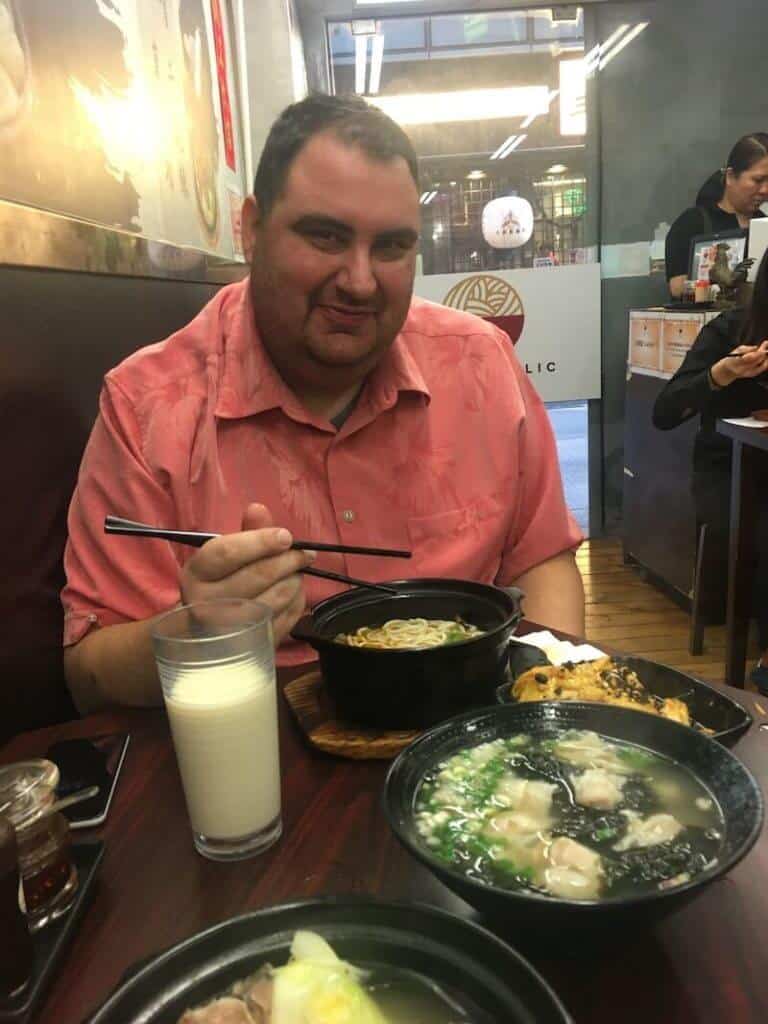 Hong Kong has slowly turned into a vital hub for the diamond industry on the wholesale and retail sides of the industry. As I was learning the ropes of the diamond industry 15 years ago, Hong Kong was a very small part of our company's business. In such a short time, Hong Kong has turned into a hub rivaling New York.

Buying a Diamond Online Vs. Buying at a Local Retailer in Hong Kong

Let's get this out of the way first. As we explain in this article, we feel very strongly that you should purchase a diamond from a reputable online retailer like Blue Nile or James Allen. You will see some comparisons below (and you can read much more about it in the reviews of specific stores) that even after negotiating, the retailers we went to in Hong Kong were typically 30%-40% more expensive than the comparable rings we found online.

We understand that not everyone wants to buy diamonds online, and we will go through the local options below. But it's important to keep in mind the premium you are paying in order to purchase from a local retailer and make sure the place you end up at justifies that premium.

Where to Buy a Diamond in Hong Kong

Kowloon – Nathan Road

This is the most obvious place to start. Affectionately known as the Golden Mile, this area blew me away. Never in my life have I seen so many jewellery stores crammed into one area. It boggles my mind that the larger jewellery companies (like Chow Tai Fook) have about a dozen locations ON ONE ROAD.

This is the best place to go if you want a concentration of options in a short walk. We were able to see Chow Tai Fook, Luk Fook and Chow Sang Sang on the very first corner where we exited the MTR. I don't think there is a place on earth with a higher concentration of jewellery stores. There are throngs of people moving in and out of the stores.

Causeway Bay – Hennessy Road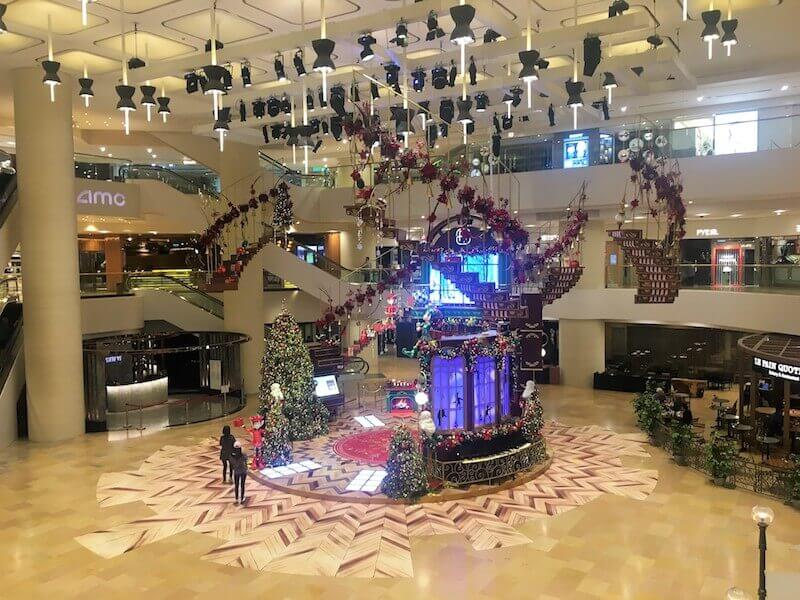 This area doesn't have the same concentration of jewelers, but they do have plenty of other retail and food options. If you are planning on making a day of shopping, this area may be better suited to break up the monotony. It was easier for us to grab some food or wander into a Nike store when we needed a break here. But have no fear; There are still tons of options for finding the perfect engagement ring.

Central – Queens Road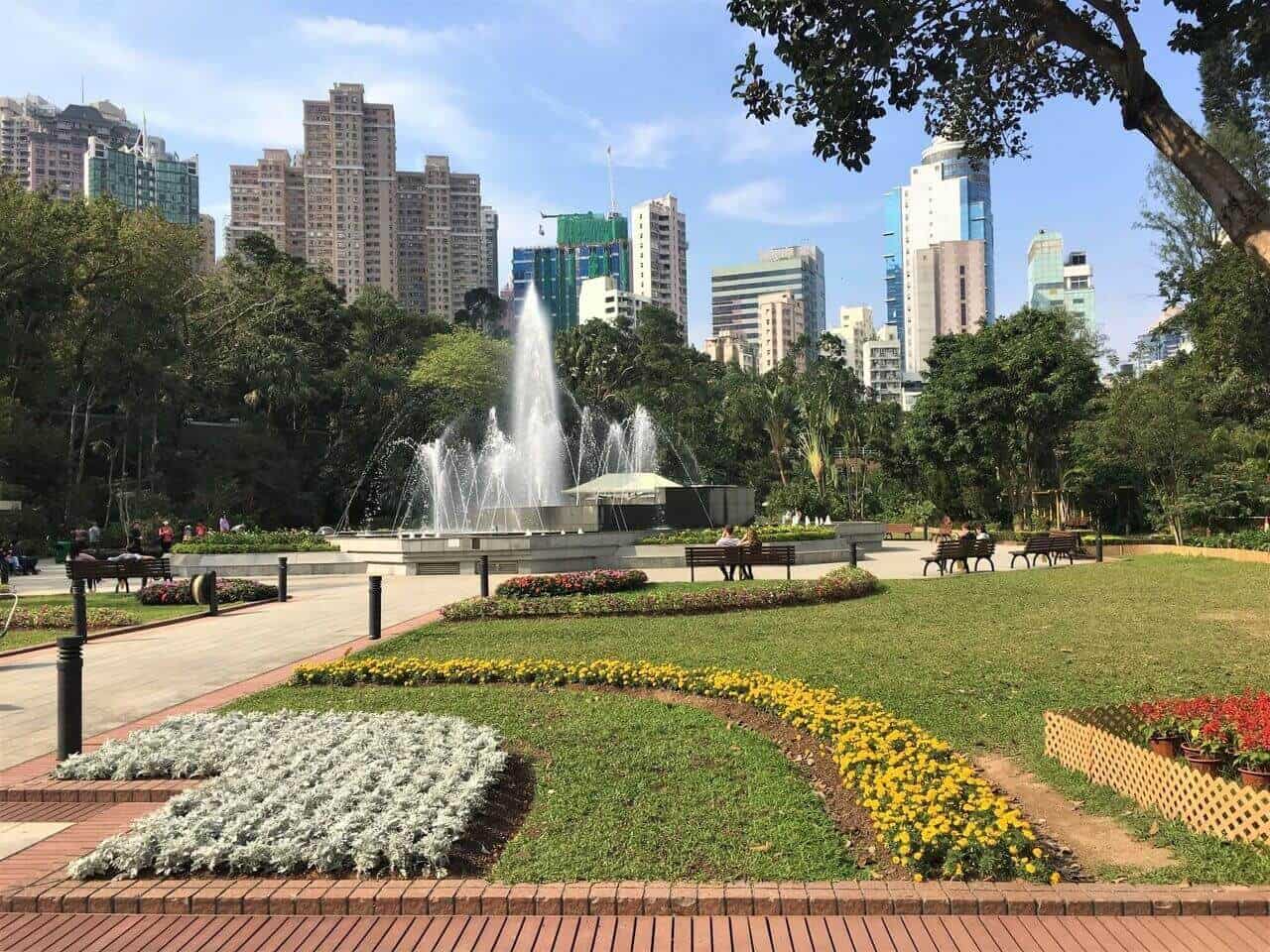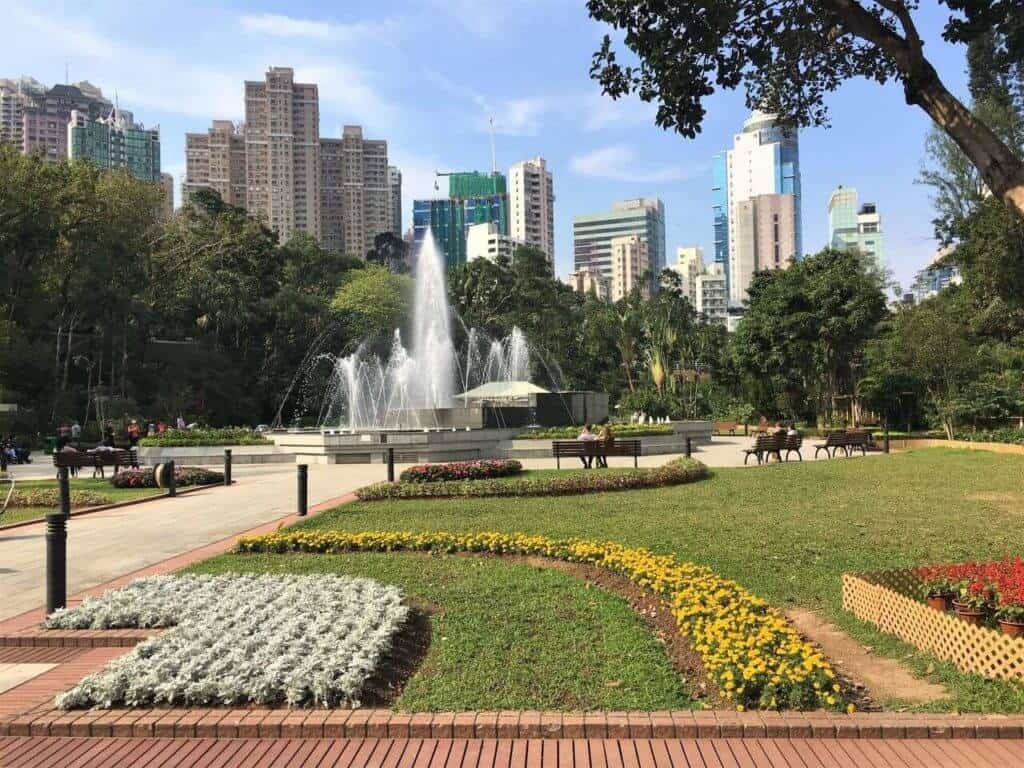 This was the calmest area we found. If bustle of large crowds isn't your thing, you are better off staying in this area. This area is more spread out, and there are far more business people milling about than there are tourists or shoppers. You may have to do a little more walking to get from store to store, but it is very manageable.

5 Tips for Buying a Diamond

There are many things you need to look out for when buying a diamond (one of the reasons we recommend buying online), but we'll give you the five most important items to check off when walking into a store.

Certification – this is the most important issue. The diamond must have a GIA or AGS certificate. There is no way to know whether you are getting a good deal unless you are certain what the diamond characteristics are. Unfortunately there are many less stringent laboratories that will inflate the quality claims. This makes it easy to fall into a trap of unknowingly overpaying for a lower quality diamond. Fortunately for you, the overwhelming majority of places we went to in Hong Kong strictly offered GIA certified diamonds.
Fluorescence – This issue normally isn't so high, but the stores in Hong Kong were better than the typical retailers we've seen around the world. Certification and Cut weren't as much of an issue as it is in other places (but you should still be careful). Fluorescence was a lingering nuisance while shopping. Many of the colorless diamonds had medium or strong fluorescence; That is a big no-no.
Cut – Most of the round diamonds we saw were excellent cut diamonds. That is a great start. To make sure you maximize brilliance, try to keep the depth percentage below 62.5% and the table below 60%. If you are buying a shape other than round, be sure to consult our diamond shapes guide.
Clarity – This one is, in many ways, the simplest issue to look out for. Unfortunately many people trip up on this one. You should never buy a diamond with inclusions that are noticeable to the naked eye. When in a store, be sure to move the diamond away from the super-bright lighting as that induces more sparkle which will hide the inclusions. You may think the diamond is eye-clean then notice an inclusion when you are sitting in your living room. For many people who notice the inclusion, it gnaws at them every time they look at the diamond.
Take it slow – This is the one consumers are most likely to drop the ball on. Many times we get excited when we see the "perfect ring for us" and get distracted. Salespeople, especially those working on commission, tend to be very pushy and pull out all the stops when they see you've found 'the one'.
This puts you in a position to make a rash decision; A decision you may come to regret later. Take your time, sleep on it and make sure to compare the ring to online options to ensure you are getting a good deal. Feel free to contact us. We'll be happy to look at the details (try to write down the gia certificate number) and give you our thoughts.

Diamond Retailers in Hong Kong

Here is a list of our favorites from our secret shopping. We'll start with the big boys.

They are the largest jeweler in Asia with well over 1000 retail locations. Sometimes it felt like Hong Kong should be renamed Chow Tai Fookville. Most of the Chow Tai Fooks in Hong Kong had a fairly generic vibe. Nothing quite luxurious, and the stores were always busy with people buying cheaper gold items.

You can read more in the review, but we found them to be about 40% more expensive the comparable diamonds from Blue Nile. For example. This 1.51ct round solitaire engagement ring was 45% more than this comparable diamond put in this beautiful setting.

Another retail powerhouse in Hong Kong and China. Like Chow Tai Fook, the stores didn't have any particularly luxurious vibe. Once again, the stores were heavily focused on gold jewellery.

For the most part the diamonds were nice but very overpriced. The largest diamond we saw at Luk Fook was a 2.03ct round diamond for HK$ 252,300. Here is a stunning 2.04ct round diamond from Blue Nile for HK$ 139,854. If you place the ring in this comparable setting the total is HK$ 144,553. So the Luk Fook ring was 75% more expensive than an identical diamond ring that you can buy online from Blue Nile.

Other Major Hong Kong Diamond Retailers

Other notable locations are Chow Sang Sang and TSL and Prince Jewellery and Watch. While these retailers don't have the same overwhelming presence as Chow Tai Fook or Luk Fook, they still offer plenty of options around Hong Kong. The most luxurious experience we had was at Prince, but their diamonds left a lot to be desired. They seemed like a fantastic option if you are looking for luxury watches.

Smaller Independent Retailers

Hong Kong may be canvassed with the large retail chains, but there are still plenty of independent retailers. We found a much larger variance in quality when visiting the smaller locations. On the one hand we found some terrible diamonds like this poorly cut diamond from Fook's Jewellers or very hard sales tactics at Lao Feng Xiang.
On the other hand, there was Difeee, a diamond in the rough we found in a random little shopping centre. Not only were the diamonds there fantastic, the salesman was great and the prices were fair. Sure, they were still 10% more than what you can get online. But if you are adamant about buying in person, they are a great option.

Options for Buying Online

Well it's no secret that we think buying online is the way to go. And it's quite obvious that we love Blue Nile. They are the world's largest online retailer and have a significant presence in Hong Kong and China (one of their three major bases of operations is here). They offer high quality jewelry and diamonds at highly competitive prices. Their website offers you a seamless shopping service where you can tailor your choices down to the most specific details and their service is unbeatable. Typically, they can get you your selected ring and diamond to your door within one week.

Darry Ring

This was a confusing place for me. We went to their retail location in Hong Kong and were stunned at how little they offered. We were told it will take two weeks to build the ring and they weren't able to show us any diamond specifics outside the color, clarity and weight. That is simply not enough information to go by. Even assuming the best of the diamond, the prices were almost double what you would pay at Blue Nile. If you are going to pay that premium, you may as well go into a Chow Tai Fook or Luk Fook and get the ring right away.

Darry Ring's website is no better. Their "advanced search" offers what Blue Nile's basic search offers. There is no way to filter for fluorescence, depth, table and other factors that are incredibly important when purchasing such a valuable gem.

Blue Nile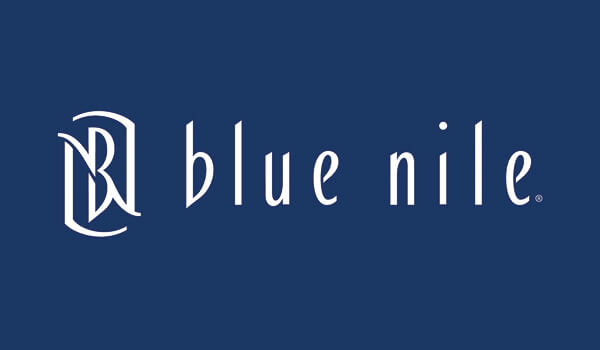 Blue Nile is the largest and most well known internet jewelry seller. They have the industry-leading largest available exclusive online inventory. Their high quality images are catching up to James Allens' and their prices are amazing.
What we love about them:
No questions asked returns within 30 days of shipment. Blue Nile will send you a paid shipping label to return the ring.
Lifetime Warranty
Free Shipping
Free prong tightening, repolishing, rhodium plating and cleaning every 6 months
Provide insurance appraisal
One free resizing within the first year of purchase
High quality images of about half of their diamonds
24/7 Customer Service
100% credit towards future upgrades (must be at least double in value)
Best in class fulfillment

---
James Allen

James Allen is the leader in online diamond sales. Their imaging technology is at the point where it's almost the same as inspecting a diamond with a jeweler's loupe. Their customer experience is best in class, and they have recently upgraded their non-engagement jewelry inventory as well.
What we love about them:
No questions asked returns within 30 days of shipment. James Allen will send you a paid shipping label to return the ring.
Lifetime Warranty
Free International Shipping
Free prong tightening, repolishing, rhodium plating and cleaning every 6 months
Provide insurance appraisals
One free resizing within 60 days of purchase
Free ring inscriptions
Best-in-class high quality imagery of all diamonds in stock
24/7 Customer Service
Best-in-class packaging

---
Still afraid of getting ripped off?
Before you buy a diamond, get personal buying advice from industry veterans. We'll help you get the best diamond for the money.
Ask your diamond purchase question here
DISCLAIMER: We don't use your email for marketing. Period.