Q&A: Setting Compatibility and Solitaire Diamond
The following is a real email conversation between The Diamond Pro and a reader just like you who contacted us. Personal information is always removed. Learn from these posts, or contact us yourself to get free personalized help.
Let me begin by saying thank you for the informative website you have put together. As a first time buyer of a diamond, I had a lot of questions. The answers to most of my questions were found on your website. It's hard to find a website this detailed, so again, thank you.
To give some background, I am a Marine stationed in California. I recently returned from Afghanistan and I am ready to propose to my girl friend. It just so happens that before I can propose I need to buy a diamond ring. (I did some probing to see if she would go for a one of a kind mug which said, "Let's get married" but she didn't take to the idea.)
I have already chosen the setting I want to buy. It is the Classic Pear Shaped Diamond Engagement Ring from BlueNile.com:
Blue Nile Classic Pear Shaped Diamond Engagement Ring
Now all that's left is picking out the diamond. Here's the problem. I want to be able to see the diamond before purchase, which is why I am hoping to find a diamond on JamesAllen.com instead of BlueNile.com However, without looking at the setting, I don't know if I can match the color of the solitaire to the pear diamonds in the ring. I am also unsure if I can match the solitaire to the setting's prongs so a jeweler can set the solitaire in the ring. Is it possible for you (or me if you point me in the right direction) to tell the exact color of diamonds in the setting and if I can buy a 1 carat solitaire to match (which I could then have installed by a local jeweler)?
Also, approximately how much would it cost to have a local jeweler set the diamond in the ring?
Finally, I would like to purchase a 1 carat solitaire for $3500.00 or less, which would match or exceed the color of the setting's diamonds. I've come across two already:
https://www.jamesallen.com/diamonds/F-SI2-Premium-Cut-Princess-Diamond-1239994.asp
https://www.jamesallen.com/diamonds/H-SI1-Premium-Cut-Princess-Diamond-1334271.asp
Would you evaluate these and give me your advise. Also, if you find a better diamond in the princess cut, I would like to see it. (If you could find a premium round cut for $3500 that was one carat, then I would consider you a diamond guru, but I understand the "pie" principle.)
Your advice in this matter is greatly appreciated and I look forward to hearing from you.
I was surprised to see the setting you showed me on JA. It is great! I'll be able to buy the ring + setting from the same site and have the solitaire set as well, all in one purchase. Thank you for the recommendation.
After looking over the choices, I really liked the round cut. Seeing as how the inclusions are close to the side, how hard would it be if later (after I make my millions) I had a jeweler remove the imperfections and replace them with filler? What would the cost of something like that amount to? Is that a good option for a diamond like this. Also, how effective is the drilling/removal process?
If I were willing to spend 3700 on a solitaire, are there any other round cuts you would recommend?
Thanks again for all the advice
Sorry for the long delay in my response but I got sidetracked with work. I looked at the diamond you suggested and I really liked it. However, before I settle on it, I wanted to know if you had any final recommendations on 1 carat round cuts before I buy a diamond. I guess I just like the idea of having a 1 carat solitaire for the setting.
Also, when it come time to buy, how do I supply you with your commission?
Thank you again for your help.
I took another look, and I definitely feel that the G SI2 is still the best option.
I just purchased the diamond and setting you recommended. I cannot wait to see the results. Thank you also for the coupon. Everyone likes a discount. I realize I was a bit unsettled about my purchase so I appreciate your patients and advice. Is there any way for me to write an online recommendation or complete a survey for your services? You were very helpful and I want to make sure you receive some kind of positive feedback for others to evaluate.
Great news, Matt! I'll definitely be happy to hit you up for some positive feedback, but first let's see what you think about the diamond! Let me know when it arrives!
James Allen

James Allen is the leader in online diamond sales. Their imaging technology is at the point where it's almost the same as inspecting a diamond with a jeweler's loupe. Their customer experience is best in class, and they have recently upgraded their non-engagement jewelry inventory as well. And for a limited time, take advantage of their 25% Off pre-Black Friday Sale!
What we love about them:
No questions asked returns within 30 days of shipment. James Allen will send you a paid shipping label to return the ring.
Lifetime Warranty
Free International Shipping
Free prong tightening, repolishing, rhodium plating and cleaning every 6 months
Provide insurance appraisals
One free resizing within 60 days of purchase
Free ring inscriptions
Best-in-class high quality imagery of all diamonds in stock
24/7 Customer Service
Best-in-class packaging

---
Blue Nile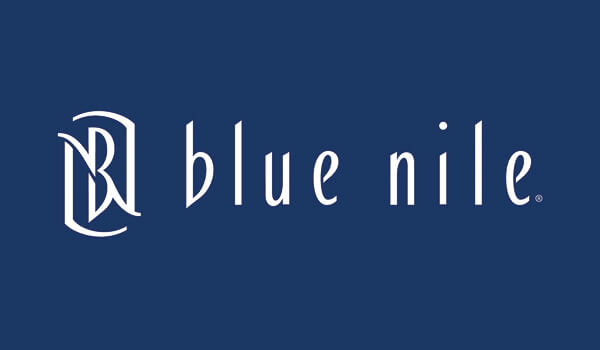 Blue Nile is the largest and most well known internet jewelry seller. They have the industry-leading largest available exclusive online inventory. Their high quality images are catching up to James Allens' and their prices are amazing.
What we love about them:
No questions asked returns within 30 days of shipment. Blue Nile will send you a paid shipping label to return the ring.
Lifetime Warranty
Free Shipping
Free prong tightening, repolishing, rhodium plating and cleaning every 6 months
Provide insurance appraisal
One free resizing within the first year of purchase
High quality images of about half of their diamonds
24/7 Customer Service
100% credit towards future upgrades (must be at least double in value)
Best in class fulfillment

---
Still afraid of getting ripped off?
Before you buy a diamond, get personal buying advice from industry veterans. We'll help you get the best diamond for the money.
Ask your diamond purchase question here
DISCLAIMER: We don't use your email for marketing. Period.