Q&A: Looking for Diamond with Pizazz for College Graduation Present
The following is a real email conversation between The Diamond Pro and a reader just like you who contacted us. Personal information is always removed. Learn from these posts, or contact us yourself to get free personalized help.
I just want to say, first of all, that your website is fantastic and very informative. I've learned a lot from browsing the articles and Q and A sections. I am hoping you would be able to give me some advice.
I am probably unlike many of your consultations in that I am not purchasing an engagement ring. I am buying a ring for myself as a college graduation present. I have already decided on a setting from James Allen. This setting can be found here:
https://www.jamesallen.com/designer-jewelry/meno-collection-by-danhov/18k-White-Gold-3-Stone-Pave-Framet-Ring.html
Item#: 17205W
I have been admiring this setting for quite a while. However, I need to select a center stone from James Allen. The setting can accommodate anything between .50 and 3.50 carats.
Can you help me find the best, most sparkly stone for around 1,500 (no more than 1,800)? I would like it to be comparable to the other stones in the setting (both in color and clarity)so as to not look strange. I'm willing to sacrifice on the size for better clarity and sparkle/cut. However, I was hoping for around .70 carats. The stone would need to be eye-clean. I would like the center stone to be beautiful on its own, so I could pass it down to my children someday. Please help me find a stone with pizazz! I'll be so grateful. Thank you for your time. It's really great what you do here for consumers.
Thanks for writing and thanks for the very kind words about the site! Before I begin my search – are you aware of the TADJ10 coupon code? This will give you 10% off the setting. In your case, that's serious money. if you weren't aware of it, it could have big implications for your diamond budget!
I look forward to hearing from you!
Thanks for your very timely response. I must admit that I have previously seen the coupon code in your responses to others. I think that is awesome! I was originally thinking around 1,500 for the stone. However, with the coupon code, around 1,800 seems like it would be reasonable. I'm not so firm on the 1,800 if you can find me an amazing stone for a little more (1,850 for example).
I'm hoping for something really sparkly (perhaps an ideal cut), but also large enough to make a statement. Do you think you could find me some options for around 1,800 or so? Thanks so much for your help!
Here's what I like for you:
https://www.jamesallen.com/diamonds/H-SI2-Ideal-Cut-Round-Diamond-1344081.asp
Triple excellent ideal cut. Totally eye clean. An H Color will be fine in that setting. You can't really perceive the difference in color between two adjacent colors. And you can bet that if they write "F/G" that it's going to be G.
I just discovered that my coupon code isn't working for some reason. I've contacted them, and it should be working again soon.
Let me know what you think!
I contacted James Allen about this stone and they said it had an inclusion in the lower left portion that would be visible. Do you think you could find me a few more options? I'm willing to sacrifice size a little bit for a higher clarity and good cut. Let me know! Your help has been much appreciated so far.
…….
So sorry to bother you again. However, my budget has unexpectedly increased (yay!) to 2,300 for the center stone. Would you mind re-evaluating JA's inventory to see what is the best I can do for that price in that setting? I have a hard time gauging what the stone will look like and how sparkly and brilliant it will be in reality. Also, please let me know when your coupon code is working again. Thanks so much! Sorry to be such a pain.
These stones are great! I LOVE LOVE the second one you suggested:They are pulling it and having a gemologist inspect it for performance and eye-cleanliness. I should be hearing back from them within two days or so. I hope this is the one because it looks like a great stone and it is larger than I expected to get. As a side, James Allen has probably the best customer service I've ever encountered. Blows Zales out of the water. Thanks for all of your help!!! I can't believe you don't charge. I'll get back to you as soon as they get back to me and let you know their report. Thanks a million times over!
My pleasure! I'm glad you like it. If you're curious why I do this, take a look at this article here:
Very interesting article, Ira. I'm glad to hear that you reap benefits from the service you provide. Although, you do go above and beyond.
I'll let you know when I hear from JA about this stone. Cross your fingers for me!!!
…….
A JA employee wrote back about the stone you suggested and said it was totally eye-clean, faces white, and has bright light performance. I went ahead and ordered the .74 SI2 with the setting I previously selected, using your coupon code of course. I totally appreciate the discount…it allowed me to get a bigger and better stone! I'll be sure to let you know what I think when the ring comes in. Thanks so much again for all of your help!
Great news! Congrats on the graduation!! Please let me know what you think when it arrives!!
Oh, the places you'll go! 🙂
I wanted to touch base with you and tell you that I received the ring today. It's GORGEOUS! It blew me out of the water. The center stone is amazing. I can't thank you enough for your advice and suggestions. It really was so helpful to me and prevented a LOT of confusion.
I'm going to be sure to casually mention your informative website and service to my boyfriend! 😉 Thanks so much again! I attached a picture so you could see. Forgive my horrible photography skills, but the ring speaks for itself.
Wow! That ring looks AMAZING! Thanks so much for writing to let me know.
Do you think you might be able to do me a small favor? If you have the time, I would be extremely grateful if you could leave me a review on ivouch.
Thanks again! And congrats on your graduation!
I just left you a review! It's really the least I can do. Thanks again for everything!! Take care and best wishes.
Thanks so much! It's fantastic!
James Allen

James Allen is the leader in online diamond sales. Their imaging technology is at the point where it's almost the same as inspecting a diamond with a jeweler's loupe. Their customer experience is best in class, and they have recently upgraded their non-engagement jewelry inventory as well. And for a limited time, take advantage of their 25% Off pre-Black Friday Sale!
What we love about them:
No questions asked returns within 30 days of shipment. James Allen will send you a paid shipping label to return the ring.
Lifetime Warranty
Free International Shipping
Free prong tightening, repolishing, rhodium plating and cleaning every 6 months
Provide insurance appraisals
One free resizing within 60 days of purchase
Free ring inscriptions
Best-in-class high quality imagery of all diamonds in stock
24/7 Customer Service
Best-in-class packaging

---
Blue Nile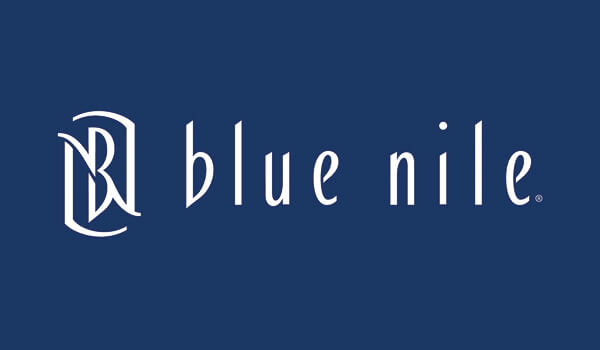 Blue Nile is the largest and most well known internet jewelry seller. They have the industry-leading largest available exclusive online inventory. Their high quality images are catching up to James Allens' and their prices are amazing.
What we love about them:
No questions asked returns within 30 days of shipment. Blue Nile will send you a paid shipping label to return the ring.
Lifetime Warranty
Free Shipping
Free prong tightening, repolishing, rhodium plating and cleaning every 6 months
Provide insurance appraisal
One free resizing within the first year of purchase
High quality images of about half of their diamonds
24/7 Customer Service
100% credit towards future upgrades (must be at least double in value)
Best in class fulfillment

---
Still afraid of getting ripped off?
Before you buy a diamond, get personal buying advice from industry veterans. We'll help you get the best diamond for the money.
Ask your diamond purchase question here
DISCLAIMER: We don't use your email for marketing. Period.