Make Your Proposal Personal
When people come to The Heart Bandits and ask us how to propose, the number one piece of advice we give is to make the proposal personal.  No matter what your marriage proposal idea is, it needs to be made up of personal memories, private moments, and be representative of your relationship.  Check out this proposal we created for a Singapore couple visiting Beverly Hills.
Years ago, Lim and his girlfriend were separated by distance so he gave her a wooden airplane and said that if she ever wanted to see him he would always fly to see her.  We built the proposal concept on that.  When the couple went for an unassuming walk in a park, they came upon a tree that had similar wooden planes hanging from the branches.  Lim stopped under the tree to talk about the time he gave her the plane years ago.  They continued to walk and next they saw a tree with pictures from their relationship and love letters from Lim.  The last tree had a violinist waiting for their arrival and she began playing the couples song.  The branches were adorned with huge engagement rings and Lim took his girlfriend under the branches and proposed.  They celebrated with "She Said Yes" cupcakes.  Photo's are courtesy of Pap the Question.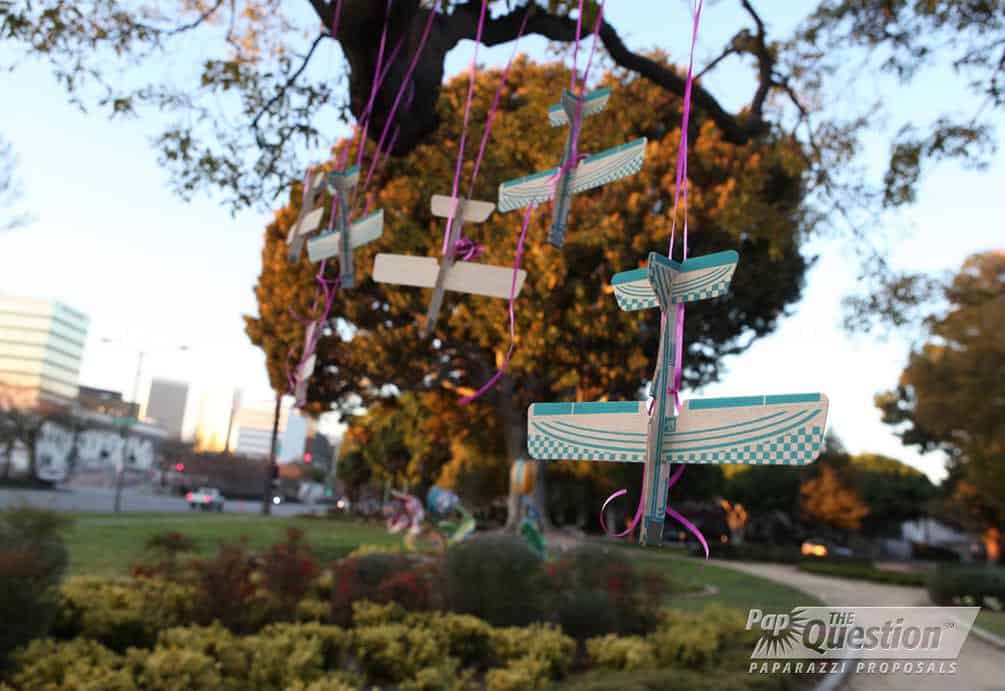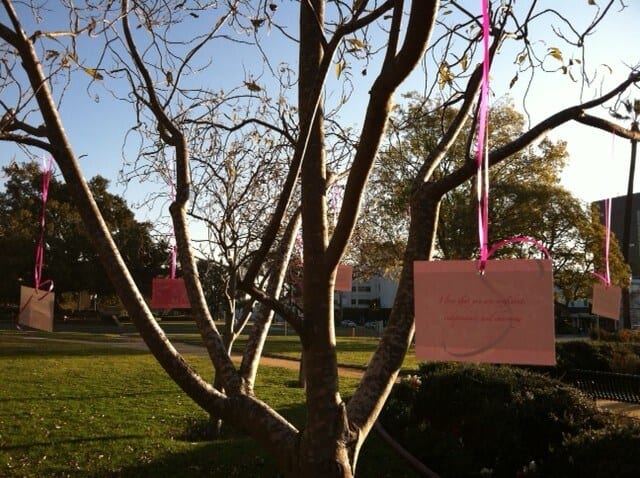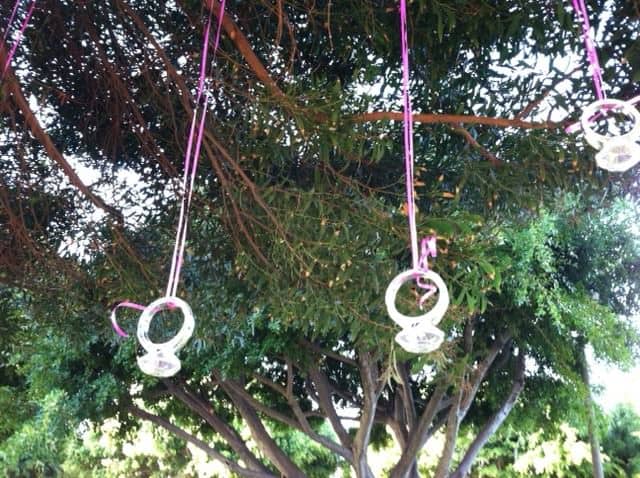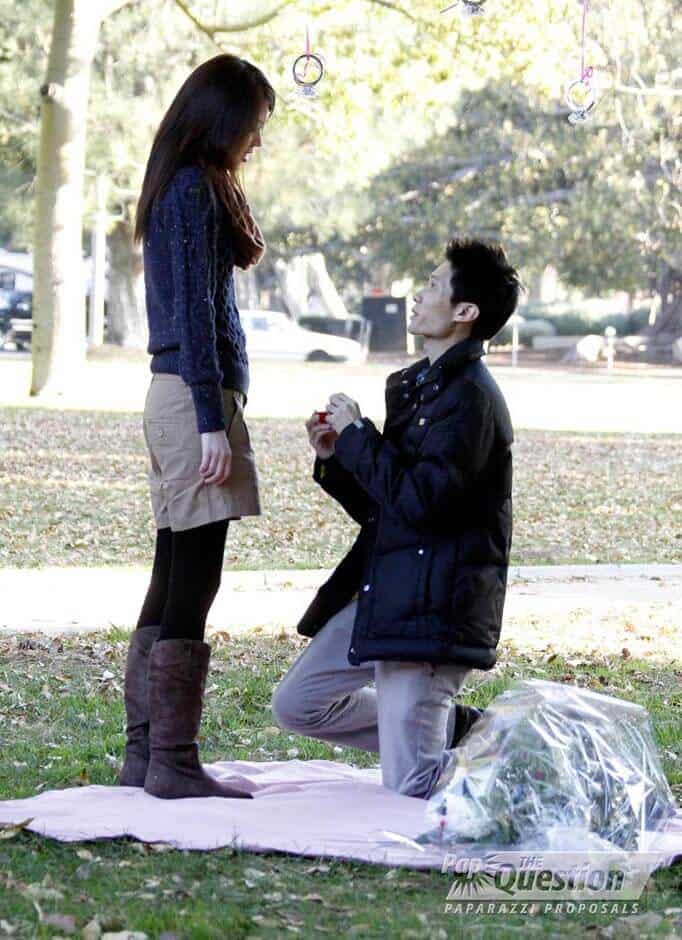 The Heart Bandits are Proposal Planners who help people all over the world propose marriage.   They are Proposal Experts and have been featured in the New York Times, Fox News, Houston Chronicle, Orange County Register, Brides Magazine and many more. Contact The Heart Bandits to have them plan your marriage proposal and ensure that your big moment stands out from the rest. For more information about The Heart Bandits, visit www.theheartbandits.com.
Blue Nile

Blue Nile is the largest and most well known internet jewelry seller. They have a very large exclusive online inventory. Their high quality images are catching up to James Allens' and their prices are amazing. Use Promo Code DMNPROSETTINGS15 at checkout and save 15% off your setting
What we love about them:
No questions asked returns within 30 days of shipment. Blue Nile will send you a paid shipping label to return the ring.
Lifetime Warranty
Free Shipping
Free prong tightening, repolishing, rhodium plating and cleaning every 6 months
Provide insurance appraisal
One free resizing within the first year of purchase
High quality images of about half of their diamonds
24/7 Customer Service
100% credit towards future upgrades (must be at least double in value)
Best in class fulfillment

---
James Allen

James Allen is the leader in online diamond sales. Their imaging technology is the same as inspecting a diamond with a jeweler's loupe. They have the largest exclusive loose diamond inventory online and fantastic prices. They also have the nicest collection of lab created diamonds online.
What we love about them:
No questions asked returns within 30 days of shipment. James Allen will send you a paid shipping label to return the ring.
Lifetime Warranty
Free International Shipping
Free prong tightening, repolishing, rhodium plating and cleaning every 6 months
Provide insurance appraisals
One free resizing within 60 days of purchase
Free ring inscriptions
Best-in-class high quality imagery of all diamonds in stock
24/7 Customer Service
Best-in-class packaging