Adventurous Scavenger Hunt Proposal in San Diego
I LOVE helping guys that really want to go all out for their girlfriend by creating a proposal idea that is unique and out there. That is exactly what happened when Brad approached us. He and Saadiya had many chance encounters throughout the country before they finally ended up getting together. She loves surprises, the color purple, Bhangra dancers, and adventures. Brad wanted to make sure that all of that was included in the proposal so the end result was one the most adventurous scavenger hunt proposals we have ever helped with.
The proposal involved Saadiya getting a surprise bouquet of flowers and a note telling her that her day would start in an hour. When she went outside a limo was waiting for her with a photographer inside. The adventurous fun-filled proposal day involved stops at her favorite cafe with a map detailing her and Brad's history, a location with signs on easels, and even a speed boat ride across San Diego Harbor! The day's adventure concluded on a beautiful beach in Coronado that had Bhangra dancers performing a routine for her as Brad proposed to her. She of course said yes! All pictures below are courtesy of Vaylia Photography.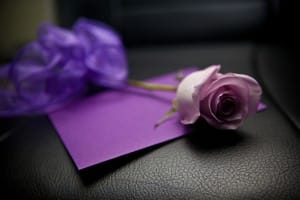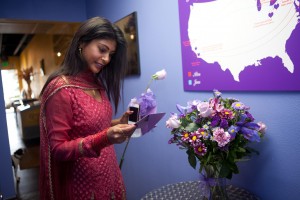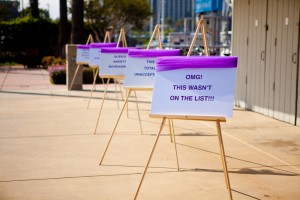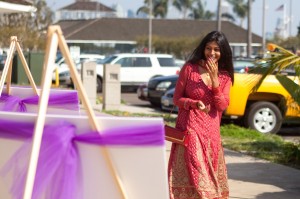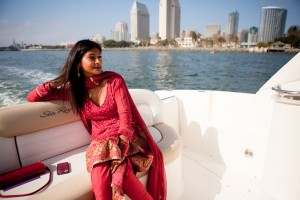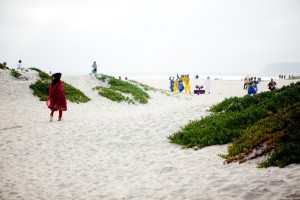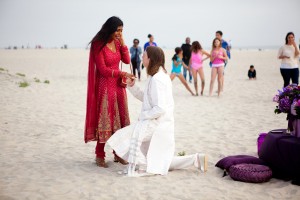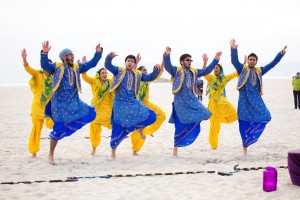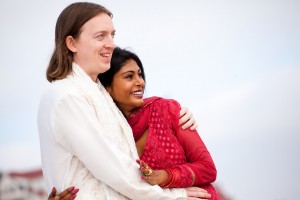 Marvin Velazquez is a Proposal Planner at The Heart Bandits who helps people all over the world propose marriage. They are Proposal Experts and have been featured in the New York Times, Fox News, Houston Chronicle, Orange County Register, Brides Magazine and many more. Contact The Heart Bandits to have them plan your marriage proposal and ensure that your big moment stands out from the rest. For more information about The Heart Bandits, visit www.theheartbandits.com.
James Allen

James Allen is the leader in online diamond sales. Their imaging technology is at the point where it's almost the same as inspecting a diamond with a jeweler's loupe. Their customer experience is best in class, and they have recently upgraded their non-engagement jewelry inventory as well. And for a limited time, take advantage of their 25% Off pre-Black Friday Sale!
What we love about them:
No questions asked returns within 30 days of shipment. James Allen will send you a paid shipping label to return the ring.
Lifetime Warranty
Free International Shipping
Free prong tightening, repolishing, rhodium plating and cleaning every 6 months
Provide insurance appraisals
One free resizing within 60 days of purchase
Free ring inscriptions
Best-in-class high quality imagery of all diamonds in stock
24/7 Customer Service
Best-in-class packaging

---
Blue Nile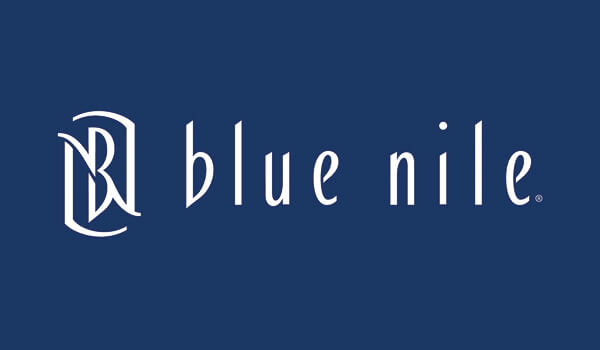 Blue Nile is the largest and most well known internet jewelry seller. They have the industry-leading largest available exclusive online inventory. Their high quality images are catching up to James Allens' and their prices are amazing.
What we love about them:
No questions asked returns within 30 days of shipment. Blue Nile will send you a paid shipping label to return the ring.
Lifetime Warranty
Free Shipping
Free prong tightening, repolishing, rhodium plating and cleaning every 6 months
Provide insurance appraisal
One free resizing within the first year of purchase
High quality images of about half of their diamonds
24/7 Customer Service
100% credit towards future upgrades (must be at least double in value)
Best in class fulfillment