Sam's Club – Great for Toilet Paper, Not so Great for Diamonds
Scared of getting ripped off? Don't want to waste your money? Confused by all the choices? Contact us.
Mike Fried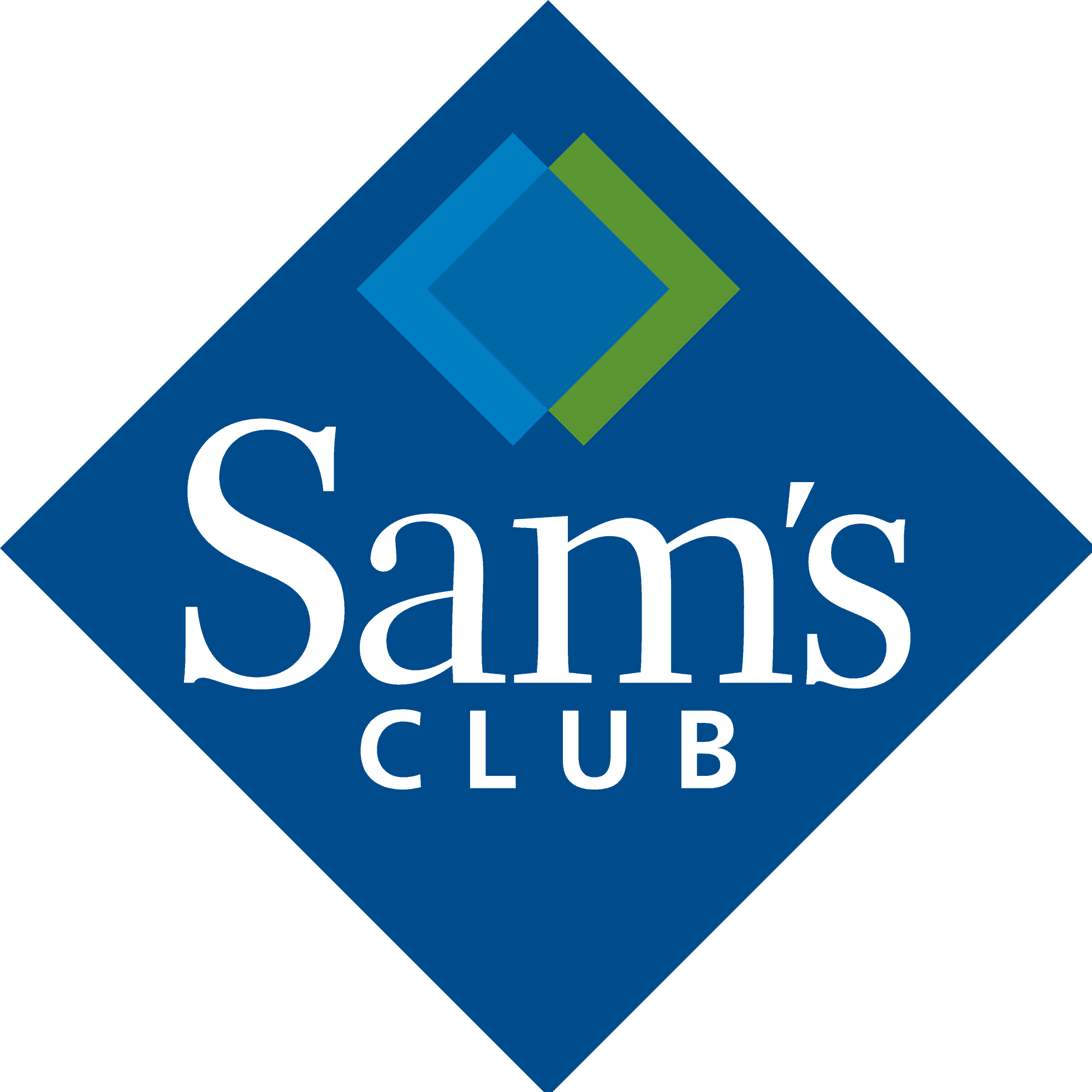 Overall Score:
2.33
Price:
3
Selection:
2
Customer Service:
2
Pros
---
Cons
High prices
Inconsistent quality
No diamond or jewelry service
Other Recommended Retailers
Bottom Line Recommendation
While Sam's Club may be a great place to buy 86 rolls of toilet paper, they are not a great place to buy a diamond. While they had one nice diamond, the quality was inconsistent (had a few poor quality diamonds).  The prices were too high as well.
Given that a place like Sam's Club isn't a place where you will get top level service (ring resizing, assistance from a knowledgeable diamond or jewelry expert etc) it just doesn't add up for me. You will get far better value, and better service, shopping from a reputable retailer like James Allen or Blue Nile.
The History
Sam's Club is a pretty well known members-only retailer. The concept of big-box wholesalers catering directly to consumers started to take hold in the early 80s. Walmart, seeing the potential in the market, quickly acquired a few small chains in that field and were off to the races. Today, Sam's Club is the second largest company in that field (trailing Costco), operating almost 600 stores nationwide that generated $57 billion in sales last year.
The Experience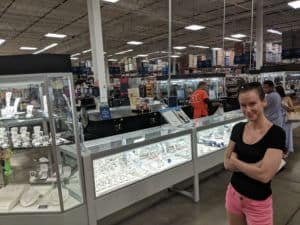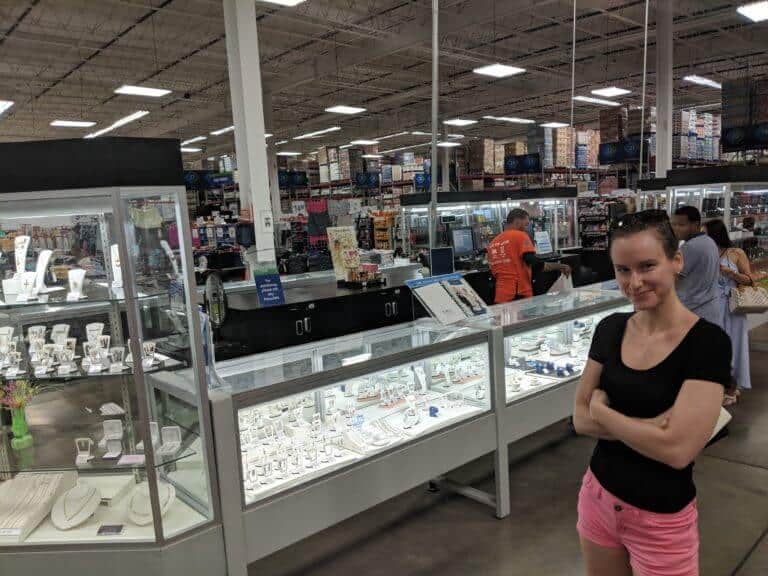 Annie and I secret shopped Sam's Club while visiting Fort Myers, Fl. This was the first time I ever saw a Sam's Club (we had a Costco where I grew up). I was very surprised how friendly everyone there was. Maybe that's an exception to the rule, but the employees we interacted with were chatty, helpful and a big plus to the store experience.
Unfortunately, selling diamond rings takes a little more than a friendly attitude. Its not like pointing out where the jumbo pack of toilet paper is. You need to have knowledge and experience guiding someone with such an expensive and particular purchase.
This is where a company like Sam's Club will never excel. They are not a jewelry company, and there is no way they can hire, train and retain true professionals in the field. We wanted to look in the case and there wasn't anyone around. Eventually someone came from a different department (it looked like he came from the hunting section). He was very friendly, but knew absolutely nothing about jewelry.
I understand that Sam's Club is never going to claim that their jewelry service is their strong point. In order to overcome that deficiency, they need to hit it out of the park when it comes to quality and value.
The Product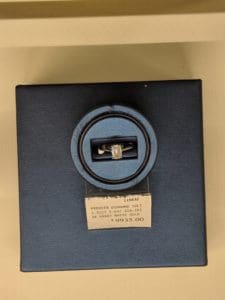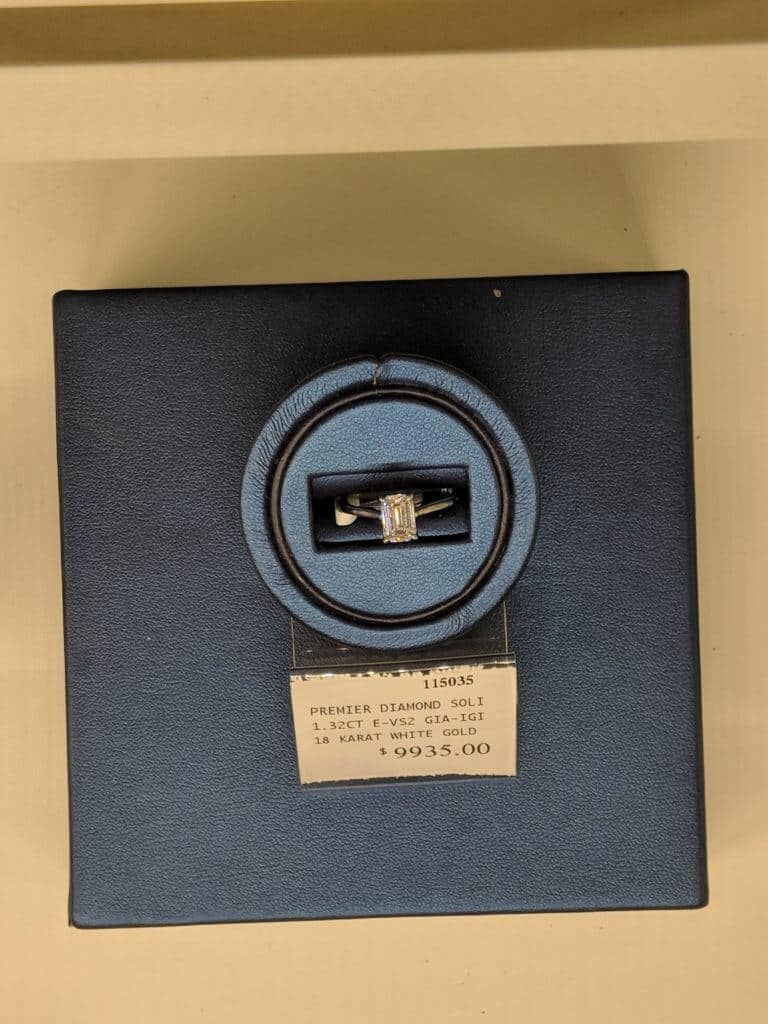 One of the limits to Sam's is their selection. They don't have a lot of variation to work with. While most jewelers would have dozens of setting styles and dozens of diamonds that you can mix and match for endless variations, Sam's Club is limited to a select few pre-set rings.
They had an absolutely lovely 1.32 ct E color VS2 emerald cut in an 18kt white gold solitaire setting.  The inclusions were slightly noticeable, but it was a very nice diamond and looked great in the ring. The price for the ring was $9,935.
The second diamond was very disappointing. We looked at a 0.99ct (approximately as it didn't have a real certificate) I color, I1 clarity round diamond in a 14kt white gold setting for $3,324. The diamond was horrifically cut (65% depth, looked a little lopsided etc) and the inclusions were horrific. I wouldn't recommend this diamond at any price.
The Value
Lets start with the first diamond. I thought it was fantastic. The question is whether the ring is worth the money. Here is a comparable 1.30ct E VS2 emerald cut from Blue Nile. This one is just as beautifully cut and has similar inclusions. The price for this one is $7,704. If you add it to this solitaire setting the total price $8,104.
While the diamond ring from Sam's Club is nice, it doesn't seem to offer particularly good value. As you can see, a virtually identical ring from Blue Nile was 20% cheaper. And this was the best Sam's Club had to offer.
Lets move on to the ring that was not the best Sam's Club had to offer. Here is a similar 0.96ct I I1 GIA certified round diamond from James Allen for $2,560. I don't particularly like the diamond, but its the same quality as the Sam's Club offer. If you put the diamond in this 14kt knife edge solitaire setting  you'll have a comparable ring for 20% cheaper.
Instead of paying for such low quality from Sam's Club, you can go with something like this 0.93ct H color, SI2 clarity, GIA certified, round excellent cut round diamond. Adding this diamond to the solitaire setting will cost you the same as the Sam's Club ring, yet the diamond is far superior.
Blue Nile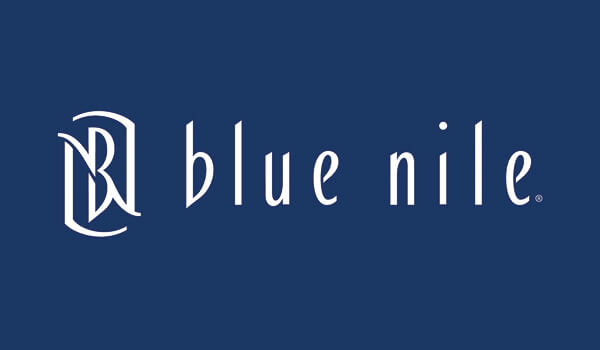 Blue Nile is the largest and most well known internet jewelry seller. They have the industry-leading largest available exclusive online inventory. Their high quality images are catching up to James Allens' and their prices are amazing. Exclusive to us for the 2018 Christmas shopping season -

Pick Up a single-use Blue Nile Coupon Here

for $100 off!
What we love about them:
No questions asked returns within 30 days of shipment. Blue Nile will send you a paid shipping label to return the ring.
Lifetime Warranty
Free Shipping
Free prong tightening, repolishing, rhodium plating and cleaning every 6 months
Provide insurance appraisal
One free resizing within the first year of purchase
High quality images of about half of their diamonds
24/7 Customer Service
100% credit towards future upgrades (must be at least double in value)
Best in class fulfillment

---
James Allen

James Allen is the leader in online diamond sales. Their imaging technology is at the point where it's almost the same as inspecting a diamond with a jeweler's loupe. Their customer experience is best in class, and they have recently upgraded their non-engagement jewelry inventory as well. Take advantage of their ongoing 25% Off Holiday Sale.
What we love about them:
No questions asked returns within 30 days of shipment. James Allen will send you a paid shipping label to return the ring.
Lifetime Warranty
Free International Shipping
Free prong tightening, repolishing, rhodium plating and cleaning every 6 months
Provide insurance appraisals
One free resizing within 60 days of purchase
Free ring inscriptions
Best-in-class high quality imagery of all diamonds in stock
24/7 Customer Service
Best-in-class packaging

---
Still afraid of getting ripped off?
Before you buy a diamond, get personal buying advice from industry veterans. We'll help you get the best diamond for the money.
Ask your diamond purchase question here
DISCLAIMER: We don't use your email for marketing. Period.