Robbins Bros Diamond Review: Why It's Not a Good Value
Scared of getting ripped off? Don't want to waste your money? Confused by all the choices? Contact us.
Michael Fried

Overall Score:
2.83
Price:
1.5
Selection:
3
Customer Service:
4
Pros
Excellent customer service
Nice store experience
---
Cons
Low quality diamonds
Overpriced
Other Recommended Retailers
Robbins Brothers has a long, storied history on the west coast of the US. They have expanded successfully in Texas and had a brief, unsuccessful, foray into the Chicago market. They have also re-entered the Seattle market and opened a new store in the Phoenix/Scottsdale area.
While its roots are embedded in the family operated independent jeweler, calling them this now is a bit of a stretch. The Robbins family has long ago ceded control of the company to investment firms after their bankruptcy in 2009.
The Experience
You can see from our other reviews (ie, Shane Co.), that we are quite unimpressed with most store experiences (with the exception of high-end retailers like Tiffany & Co). Walking into their Houston store was quite refreshing. The employees were friendly and the ambiance was not overpowering. There was no aggressive salesmanship and I felt comfortable the whole time.
The Disappointing Product
Unfortunately, the diamonds they showed me were a huge letdown. They started off by showing me several "Echo" diamonds. These are typical gimmick cuts with IGI certificates. The saleswoman was not pushy at all and switched to GIAs when I mentioned my preference.
Alas, GIA merely grades the diamond — they can't make an ugly diamond look any better.
Every diamond I saw from them was more disapointing than the last. After seeing six different versions of poorly cut diamonds, I settled on the "best" option of the lot; a 0.69ct, good cut, E SI1 round diamond.
"Good" cut is a bit of a misnomer, as more than 90% of GIA diamonds receive an Excellent or Very Good cut grade.
This diamond was the bottom of the barrel. The most egregiously out of bounds parameter on this diamond was the 64.3% depth — way outside acceptable norms.
To be fair, the settings they had were very nice and were not insanely overpriced. I can see someone having their interest piqued by the settings. Unfortunately, I could not recommend a diamond from them.
Poor Value
The sticker price is what sent this train wreck off the rails.
If the product is sub-par quality, the price should be in line with that reality. I paid $3,783 for that diamond and a simple 14kt white gold solitaire setting. There is simply no justification for that price.
Here is a virtually identical diamond from James Allen. If you pair that with a comparable ring, the price comes out $2,510.
They may offer a nice in-store experience, but I can't see how that experience alone is worth a 50% premium. If I were buying a diamond, I would rather spend that money on an actual ring that will be worn for many years to come than on the store experience.
Money Better Spent
I was visiting their Houston store, so I decided to compare this ring to one from Brian Gavin Diamonds. They had a 0.64ct G SI1 Signature Hearts and Arrows in a beautiful 18kt solitaire setting that came out to $3,371.
I was able to compare the two diamonds side by side and the BGD diamond blew the E SI1 from Robbins Brothers out of the water. As a consumer, you would be getting a far superior product and you'd still save 10%.
While the service is pretty good at Robbins Brothers, their diamonds don't stand up to the test. If you are someone who is dead set on buying in person, I understand being willing to pay a premium for that service. But it shouldn't come at the expense of the final product.
Blue Nile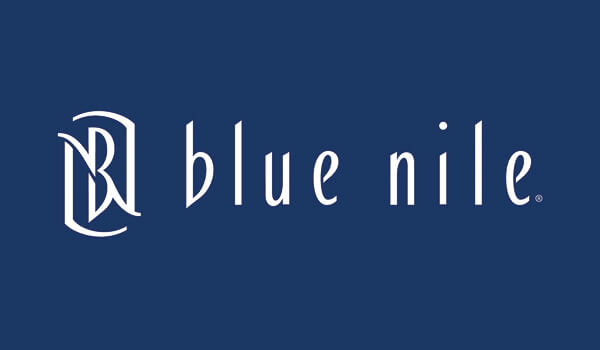 Blue Nile is the largest and most well known internet jewelry seller. They have the industry-leading largest available exclusive online inventory. Their high quality images are catching up to James Allens' and their prices are amazing.
What we love about them:
No questions asked returns within 30 days of shipment. Blue Nile will send you a paid shipping label to return the ring.
Lifetime Warranty
Free Shipping
Free prong tightening, repolishing, rhodium plating and cleaning every 6 months
Provide insurance appraisal
One free resizing within the first year of purchase
High quality images of about half of their diamonds
24/7 Customer Service
100% credit towards future upgrades (must be at least double in value)
Best in class fulfillment

---
James Allen

James Allen is the leader in online diamond sales. Their imaging technology is at the point where it's almost the same as inspecting a diamond with a jeweler's loupe. Their customer experience is best in class, and they have recently upgraded their non-engagement jewelry inventory as well.
What we love about them:
No questions asked returns within 30 days of shipment. James Allen will send you a paid shipping label to return the ring.
Lifetime Warranty
Free International Shipping
Free prong tightening, repolishing, rhodium plating and cleaning every 6 months
Provide insurance appraisals
One free resizing within 60 days of purchase
Free ring inscriptions
Best-in-class high quality imagery of all diamonds in stock
24/7 Customer Service
Best-in-class packaging

---
Still afraid of getting ripped off?
Before you buy a diamond, get personal buying advice from industry veterans. We'll help you get the best diamond for the money.
Ask your diamond purchase question here
DISCLAIMER: We don't use your email for marketing. Period.