Ritani Review
Scared of getting ripped off? Don't want to waste your money? Confused by all the choices? Contact us.
Mike Fried

Visit Site
Overall Score:
3.67
Price:
3.5
Selection:
3.5
Customer Service:
4
Pros
Excellent customer service
Nice jewelry
---
Cons
Slightly less competitive on price and selection
Other Recommended Retailers
Bottom Line
Ritani is a good company. Their jewelry and service are excellent and their diamond prices are ok. That said, you can get better value shopping at Blue Nile or James Allen (better overall experience).
For those niche consumers who really want to utilize Ritani's "click and bricks" business model (explained below), or those consumers who happen to fall in love with a specific setting at Ritani, they are a great company.
We'd be happy to help you navigate the diamond search on Ritani and select some options for you. Or, if you prefer, we're also able to recommend diamonds from elsewhere that provide the best value depending what you are looking for. Just contact us.
1) The History
Ritani is a relatively new kid on the block of online diamond retailers, having opened in 2012. Ritani was the brainchild of one of the largest DeBeers Sightholders, Julius Klein Group. After a couple of years, their stake was bought out by Cantor Fitzgerald. Throughout this ownership change, Brian Watkins has remained at the helm of this company (he has been the CEO since its founding).
Ritani has taken the advantages of online retail (as we cover in our article about online vs. traditional retailers) and is trying to add some unique twists. The results are impressive, but I'm not sure how much those features resonate with the consumer.
2) The Experience
Ritani has a very nice website. It is clear, intuitive and easy to navigate. They are a large company with an excellent selection of diamonds.
Ritani has direct relationships with their suppliers, so the diamonds they have listed are guaranteed to be available. This is the case for the biggest two companies as well; Blue Nile and James Allen.
Other sites use lists of diamonds from industry lists that are not always accurate (diamonds may not be available, the seller may not agree to sell it to the website you try to purchase it from etc). Working with one of these three sites gives you a more seamless buying experience.
Ritani also has the option to have a gemologist inspect the diamonds for you. You can select up to four diamonds, book a time slot, and they will give you a more detailed review of those diamonds.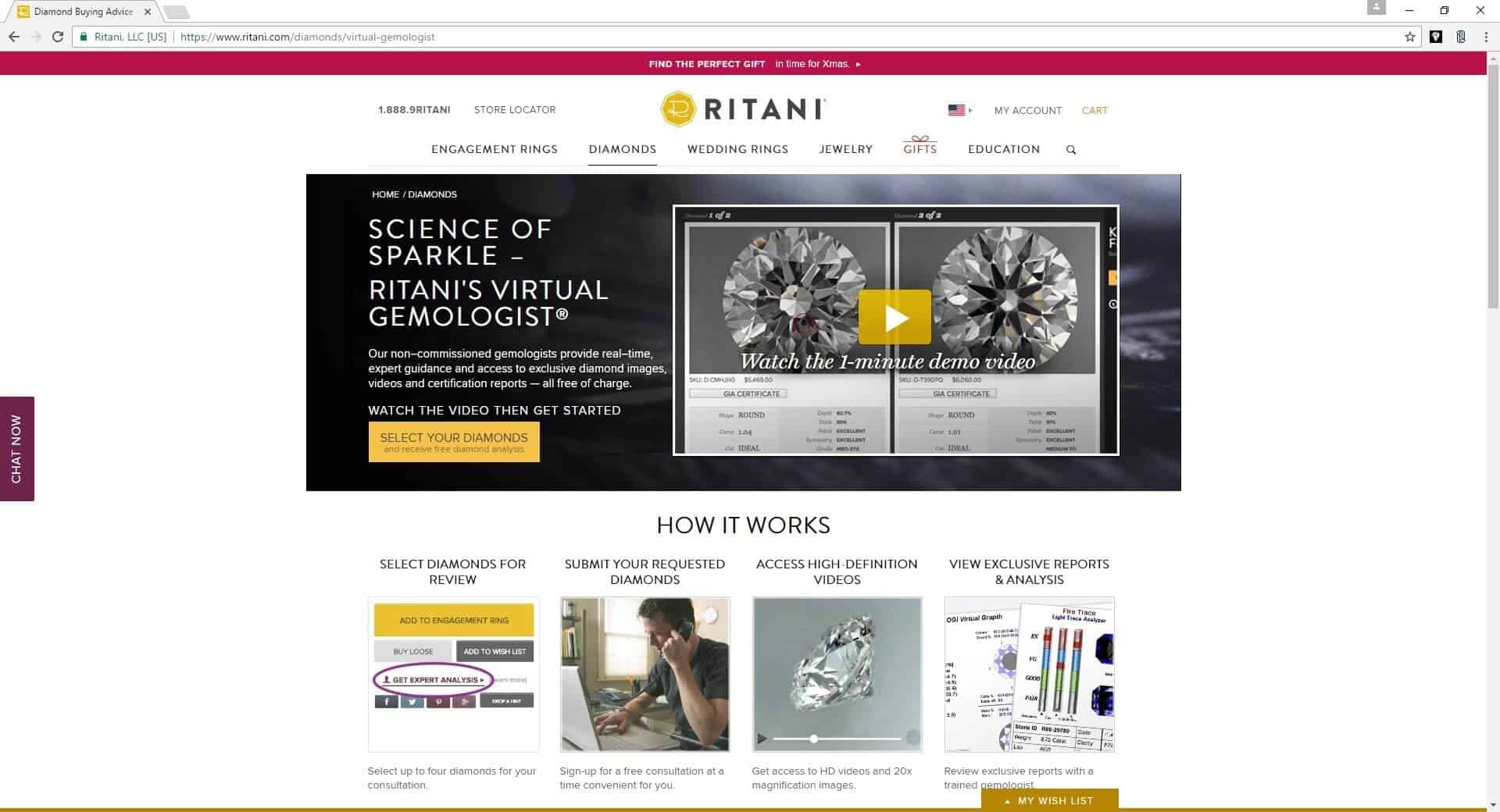 3) Clicks and Bricks
Ritani's standout feature is their "clicks and bricks" model.
This allows shoppers to have their selection shipped to a local retailer for viewing. This is a nice feature for those who really want the feel and experience of going into a store.
The reality is that all of the major online retailers offer full return policies, so you can just as easily order a ring and return it if you don't like it. It's far more practical, but some people prefer the retail experience. Also, if you are really strapped for time and don't have a high credit limit, shopping elsewhere may tie up some of your credit for a week or so (while waiting for the return to be processed).
If you go the online route (like the overwhelming majority of our readers), Ritani has a great return policy. All the major companies offer full return policies. Like James Allen (Blue Nile does not offer this), Ritani will also pay for the return shipping. You just notify Ritani and they will schedule a pickup for you at home. You just slap the return label on and return.
While store visits and return policies are nice for peace of mind, the reality is that less than one percent of readers who contact us end up returning what they buy. So the minor differences in return policies don't really come in to play that much.
4) Product
Fortunately Ritani is a site that only lists GIA and AGS certified diamonds on their site. For a limited number of diamonds, they offer high quality videos (imperative if you are looking to find the sweet spot in quality/value).
Unfortunately those diamonds with videos are few and far between and there is no easy way to filter the search for diamonds with videos. It would be great if they could add a filter for videos on the search panel.
When it comes to settings, they don't seem to stack up so well to the competition. Their selection is great and sometimes they'll have a specific setting you can't find elsewhere (as can be with all the major sites). But when you try to compare apples to apples, it seems like their settings are on the expensive side.
Take, for example, their cheapest solitaire selection. It is pretty similar to this solitaire from James Allen, or this ring from Blue Nile. Not only are the settings from James Allen and Blue Nile cheaper, but they also have more to chose from in the under $300 range (Ritani has just that one, while the others have several settings to choose from).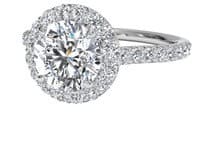 Or if you are looking for a pave setting, here is the first one available on Ritani. This is priced at $1,150. Blue Nile has a ton of choices before we hit the same price point. And here is their comparable setting at a better price. The same is true with James Allen. Ritani seems to be a bit more expensive, and has fewer options.
5) The Value
Getting back to the diamonds, I decided to run a very typical search that we do pretty much every day. I searched both Blue Nile and Ritani for a GIA certified 1.00-1.05 carat diamond, I color, SI1 clarity with an Excellent cut grade, with Medium or better fluorescence. As always, I sorted the results by price and started with the cheapest going up in price until I find a sufficiently eye clean stone with the right cut.
On Blue Nile, this was fairly straightforward. I am able to filter the results to display only diamonds with a high quality 3D video. This resulted in 153 results. The first stone was priced at only $4,489 but it had an ugly black inclusion in the center. The second stone priced at $4,648 was a beautiful choice. The whole process took all of a minute.
On Ritani, the process was a bit more complicated. First of all, as mentioned above, there is presently no way to filter for diamonds with images. Secondly, the diamonds that do have images are static and only allow a little zoom action, as opposed to Blue Nile's 3D movable imagery. Thirdly, this search "only" resulted in 72 diamonds (as opposed to Blue Nile's 153 results).
I rejected the first two diamonds on Ritani due to ugly center eye visible inclusions. The third diamond looked like it didn't have a real photo. I therefore decided to check the GIA certificate to see if I could spot where the inclusions are, but for some reason the certificate wasn't available for viewing with this diamond. The fourth and fifth stones were also rejects due to ugly inclusions. It took until the sixth option to find something worthy of choosing. By then, the price was already up to $4753.
Blue Nile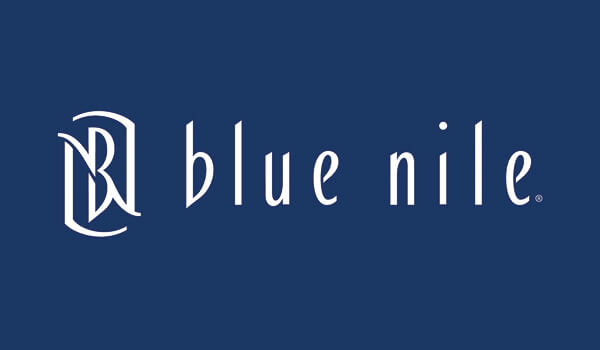 Blue Nile is the largest and most well known internet jewelry seller. They have the industry-leading largest available exclusive online inventory. Their high quality images are catching up to James Allens' and their prices are amazing.
What we love about them:
No questions asked returns within 30 days of shipment. Blue Nile will send you a paid shipping label to return the ring.
Lifetime Warranty
Free Shipping
Free prong tightening, repolishing, rhodium plating and cleaning every 6 months
Provide insurance appraisal
One free resizing within the first year of purchase
High quality images of about half of their diamonds
24/7 Customer Service
100% credit towards future upgrades (must be at least double in value)
Best in class fulfillment

---
James Allen

James Allen is the leader in online diamond sales. Their imaging technology is at the point where it's almost the same as inspecting a diamond with a jeweler's loupe. Their customer experience is best in class, and they have recently upgraded their non-engagement jewelry inventory as well.
What we love about them:
No questions asked returns within 30 days of shipment. James Allen will send you a paid shipping label to return the ring.
Lifetime Warranty
Free International Shipping
Free prong tightening, repolishing, rhodium plating and cleaning every 6 months
Provide insurance appraisals
One free resizing within 60 days of purchase
Free ring inscriptions
Best-in-class high quality imagery of all diamonds in stock
24/7 Customer Service
Best-in-class packaging

---
Still afraid of getting ripped off?
Before you buy a diamond, get personal buying advice from industry veterans. We'll help you get the best diamond for the money.
Ask your diamond purchase question here
DISCLAIMER: We don't use your email for marketing. Period.