Riddle's Jewelry Reviews: Limited Selection, High Prices
Scared of getting ripped off? Don't want to waste your money? Confused by all the choices? Contact us.
For the first time in our memory, James Allen is offering sales on both loose diamonds (10% off select Lab Grown Diamonds) and settings (25% on your setting) at the same time. What makes this sale HUGE is that James Allen is allowing you to double dip and save on both the diamond and setting in the same purchase. If you were considering Lab Grown Diamonds, this combination can save you thousands of dollars.
Blue Nile, one of our favorite vendors, is running an "Anniversary Sale" and offering savings of 15% on select engagement ring settings. Use code 2021NILE at checkout.
We get commissions for purchases made from our affiliates through links in this article. Learn More.
Mike Fried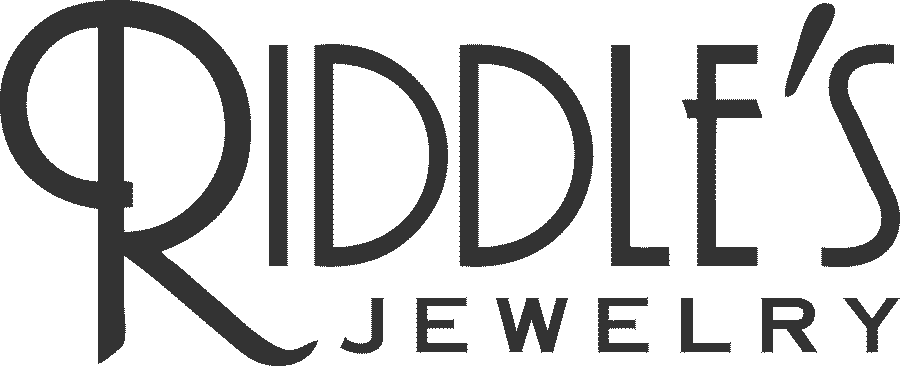 Overall Score:
3
Price:
2.5
Selection:
2.5
Customer Service:
4
Pros
Nice quality diamonds
GIA certified diamonds
Decent pricing
---
Cons
Somewhat limited selection
Online pricing is more competitive
Other Recommended Retailers
The History
Riddle's Jewelry is a bit of an icon in the midwest United States. Riddle's was founded in 1959 by Jesse Riddle in Rapid City, South Dakota. To this day it is still family owned and operated. They currently have 61 stores sprinkled around the midwest.
The Experience
This review was definitely the biggest investment for me to write. We've had a few readers ask us about Riddle's but they don't have any locations near any of my regular stops when I come back to the US for a visit. Well Jenny and I had the chance to take a mini-road trip in the heartland of America. It was only mid spring, so for the four hour drive to Davenport, IA we saw nothing but dark brown, freshly cultivated, fields. That was far better than the four hours of heavy rain we experienced on our trip back to the airport in Chicago..
We arrived at the Northpark Mall in Davenport and made our way to the Riddle's store right in the middle. We arrived there on a weekday 20 minutes after the mall opened, so it was fairly quiet. The store was pretty much exactly what you'd expect from a mall jeweler; It was nice but a little dated.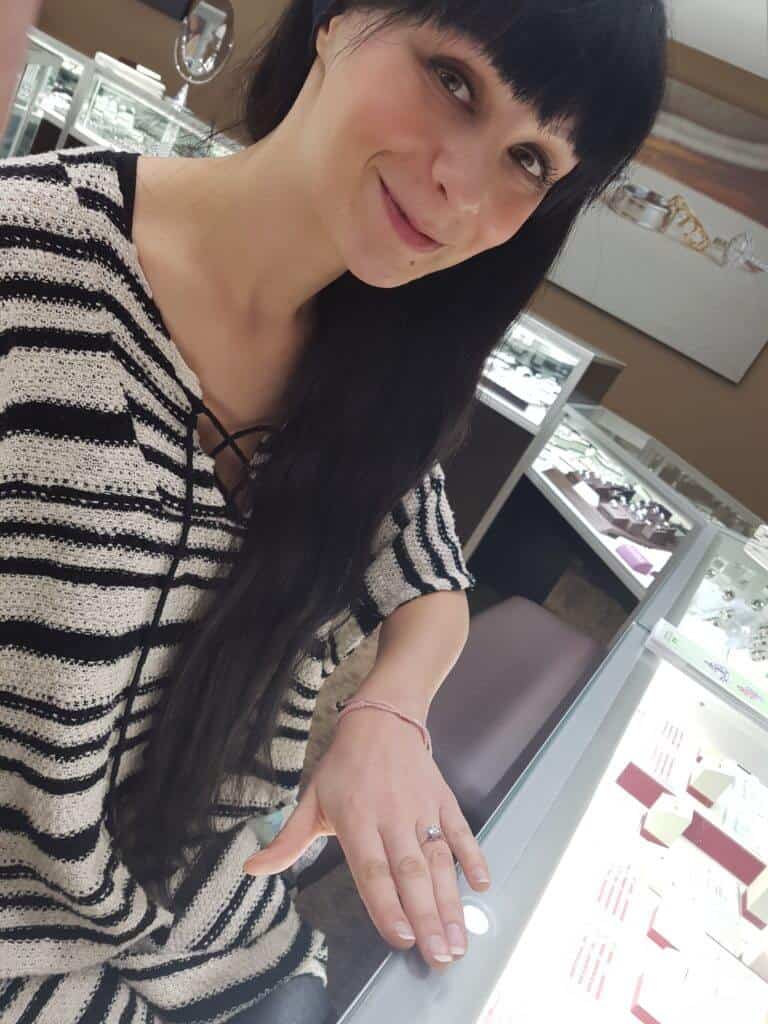 The sale woman was friendly and ready to help. We took our time looking at all the styles while she offered opinions without being pushy. We settle on one to look at and were brought into a back room so we can take a proper look at the diamond.
The Product
I don't know if it was our luck of the draw, but the diamond we selected was a very nice choice. It was a 1.00ct J color SI2 clarity Excellent cut round diamond with a GIA certificate (rare for mall stores) set in a 14kt white gold solitaire setting for $5,999.
The cut on the diamond was fantastic. The table was just a tad bigger than we normally recommend, but it didn't seem to lack in brilliance. The inclusion was barely noticeable to me (and I have eyes like a hawk with a lot of practice looking at diamonds) and we consider it eye-clean.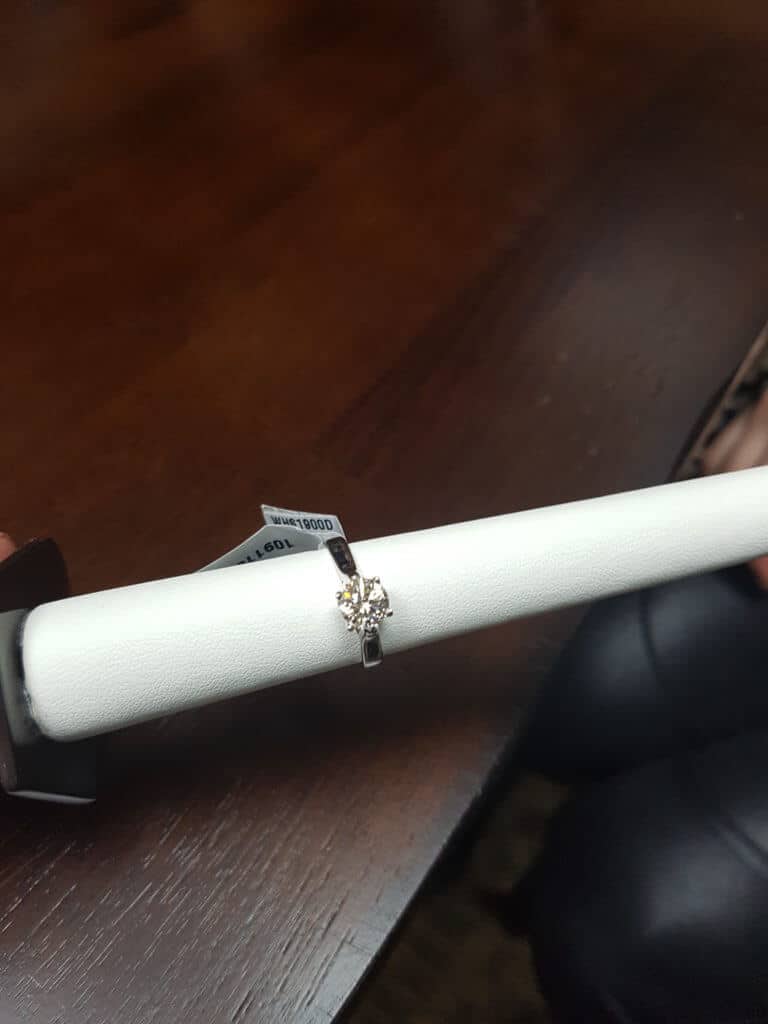 The Value
So the diamond we selected was very nice. Here is a comparable 1.03 J SI2 from James Allen for $3,720. You can pair that diamond with this simple and elegant solitaire setting and the total price is 30% cheaper than the ring from Riddle's.
Bottom Line Recommendation
For a mall store, Riddle's seems to be pretty good. They are better than most (maybe even all) other mall store's we've secret shopped. I was pleasantly surprised with the fact that the diamond was GIA certified and well cut. The price was not completely unreasonable.
That said, you can still save a significant amount of money ordering from one of the better online retailers like James Allen or Blue Nile. If you feel like you have a personal interest in going to Riddle's specifically, they seem to be a fine company to work with.
James Allen

James Allen is the leader in online diamond sales. Their imaging technology is the same as inspecting a diamond with a jeweler's loupe. They have the largest exclusive loose diamond inventory online and fantastic prices. They also have the nicest collection of lab created diamonds online. Save 25% off Engagement Rings during James Allen Summer Vibes Sale.
Save 10% off select Lab Grown Diamonds
What we love about them:
No questions asked returns within 30 days of shipment. James Allen will send you a paid shipping label to return the ring.
Lifetime Warranty
Free International Shipping
Free prong tightening, repolishing, rhodium plating and cleaning every 6 months
Provide insurance appraisals
One free resizing within 60 days of purchase
Free ring inscriptions
Best-in-class high quality imagery of all diamonds in stock
24/7 Customer Service
Best-in-class packaging

---
Blue Nile

Blue Nile is the largest and most well known internet jewelry seller. They have a very large exclusive online inventory. Their high quality images are catching up to James Allens' and their prices are amazing. Blue Nile have generously offered our readers an exclusive one-time use coupon.

(Click Here to save $100 off orders of $1000 or more)
What we love about them:
No questions asked returns within 30 days of shipment. Blue Nile will send you a paid shipping label to return the ring.
Lifetime Warranty
Free Shipping
Free prong tightening, repolishing, rhodium plating and cleaning every 6 months
Provide insurance appraisal
One free resizing within the first year of purchase
High quality images of about half of their diamonds
24/7 Customer Service
100% credit towards future upgrades (must be at least double in value)
Best in class fulfillment

---
Still afraid of getting ripped off?
Before you buy a diamond, get personal buying advice from industry veterans. We'll help you get the best diamond for the money.
Ask your diamond purchase question here
DISCLAIMER: We don't use your email for marketing. Period.