Maison Birks Review: Good Service, Bad Value
Scared of getting ripped off? Don't want to waste your money? Confused by all the choices? Contact us.
For the first time in our memory, James Allen is offering sales on both loose diamonds (10% off select Lab Grown Diamonds) and settings (25% on your setting) at the same time. What makes this sale HUGE is that James Allen is allowing you to double dip and save on both the diamond and setting in the same purchase. If you were considering Lab Grown Diamonds, this combination can save you thousands of dollars.
Blue Nile, one of our favorite vendors, is running an "Anniversary Sale" and offering savings of 15% on select engagement ring settings. Use code 2021NILE at checkout.
We get commissions for purchases made from our affiliates through links in this article. Learn More.
Mike Fried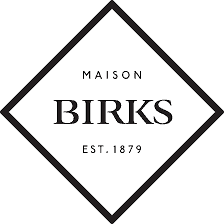 Overall Score:
2.83
Price:
1.5
Selection:
2
Customer Service:
5
Pros
Nice ambiance
Beautiful diamonds
---
Cons
Limited selection
Premium pricing
The History
Of all the stores we've reviewed, Birks' history is about as storied as you can get. Their roots go back a couple of centuries, with their first store opening up in 1879 in Montreal. They moved around a bit but settled on their location in Phillips Square a couple years later and have been there ever since.
Birks slowly expanded and their reputation burgeoned throughout the 1900s. Like Tiffany & Co, Birks was known for their signature blue box. In 1993, Jonathan Birks sold the family business to an investment group.
Now 140 years later, under the name Maison Birks, they now operate 26 stores around Canada. Some are freestanding boutiques, while others are mall locations.
The Experience
Jenny and I spent the afternoon strolling around Square One Mall in the suburbs of Toronto. Just around the corner from a Starbucks, we saw Maison Birks. Now there is no doubt that there is a mall feel to the experience, but Birks genuinely makes an effort to give that homey standalone store feel. The store had a very nice entrance and a calm interior.
Once inside, the staff immediately descended on us. They were incredibly friendly (at first I thought that was just a Canadian thing but, after visiting several stores afterwards, their friendliness stood out) and eager to help.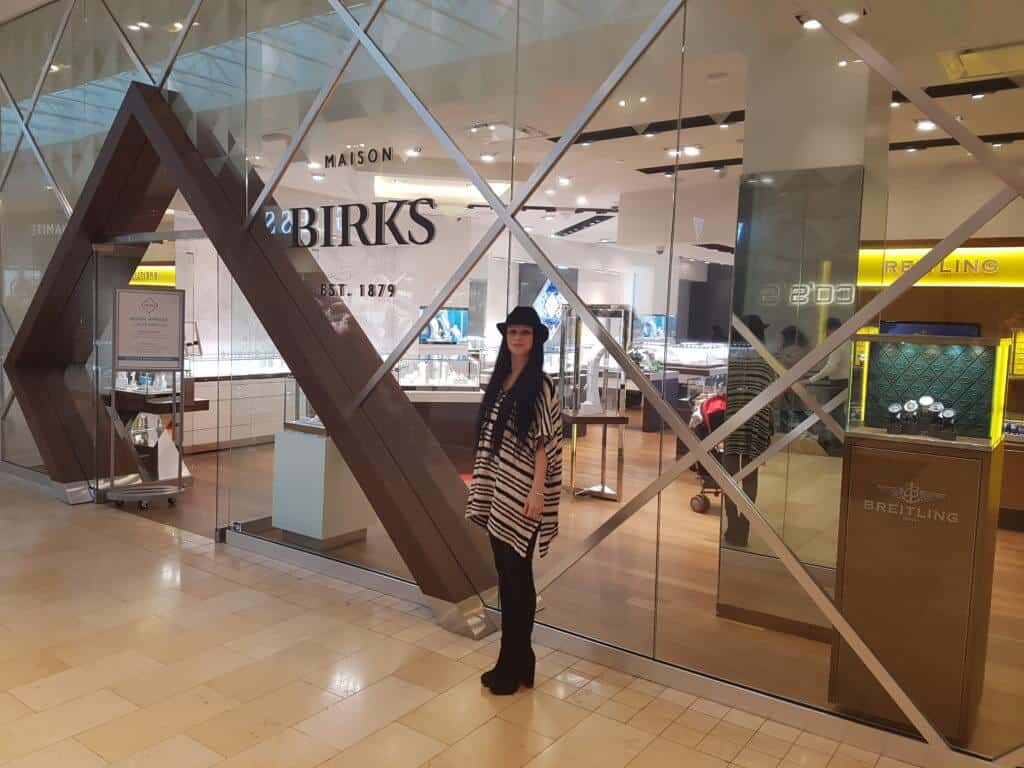 We started chatting about diamonds and rings. The sales rep was a bit confusing when explaining the certification process, but she asked the store manager to step in and he clarified that every diamond in the store had a GIA certificate.
The Product
Birks does not have the widest selection of settings but their quality is impeccable, both when it comes to settings and to diamonds. We looked at two diamonds in a solitaire setting. The first one was a 1.06 I SI2 Excellent cut round diamond for C$13,000. The cut was just a tad off (I'd like to see a lower depth), but it was a brilliant diamond and it was eye-clean.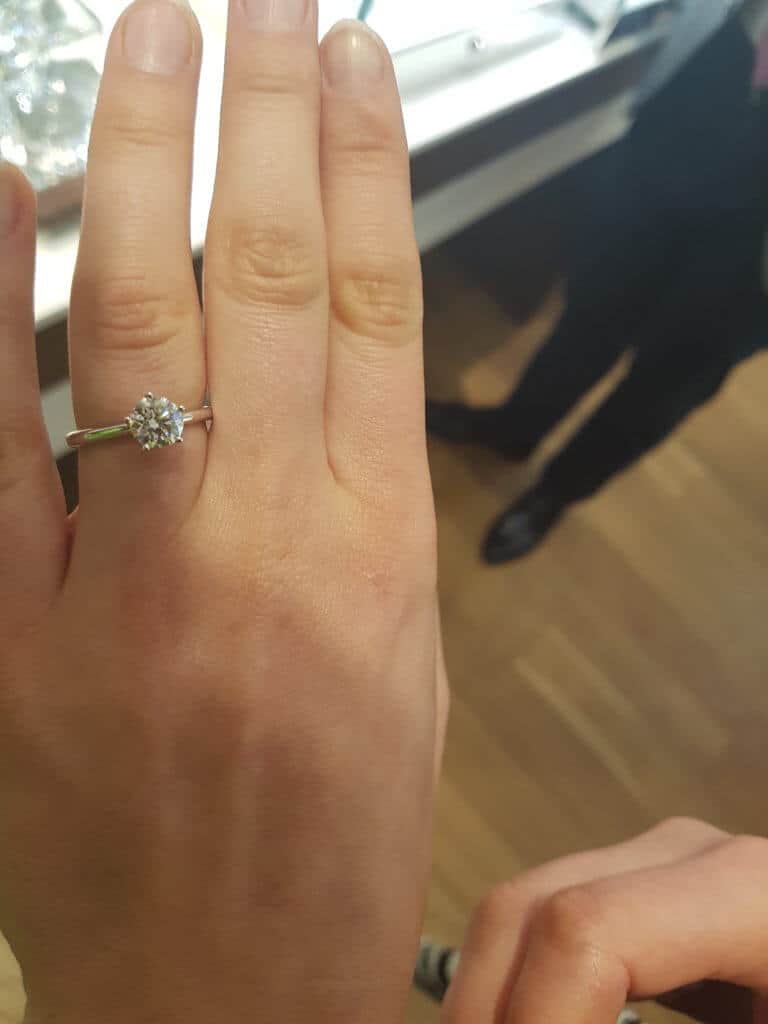 The second diamond we saw was a gorgeous 1.01 I VS2 excellent cut for C$15,000. I loved the look of this diamond. It was also eye-clean and a bit more brilliant.
The Value
The diamonds were excellent choices and the ring was very nice, but the price seems too high for me. Here is a comparable setting from Blue Nile for C$1,574. I also tried to find some comparable diamonds. Here is a 1.06ct G SI2 that has similar specs. If you add this diamond to the ring, the price comes out to just under C$8,000. That is a significant savings.
The difference is more pronounced when you look at this 1.01 I VVS2 excellent cut. Add that to the ring and you come in at C$8,569. This diamond is superior in quality to the I VS2 from Birks and it costs almost 40% less.
Bottom Line Recommendation
For a mall store, Birks offers a great experience and outstanding quality. I don't think the price is particularly unreasonable. You will not be disappointed by the product. But if you have no particular preference for buying in their store, you can save about 40% by purchasing from Blue Nile.
James Allen

James Allen is the leader in online diamond sales. Their imaging technology is the same as inspecting a diamond with a jeweler's loupe. They have the largest exclusive loose diamond inventory online and fantastic prices. They also have the nicest collection of lab created diamonds online. Save 25% off Engagement Rings during James Allen Summer Vibes Sale.
Save 10% off select Lab Grown Diamonds
What we love about them:
No questions asked returns within 30 days of shipment. James Allen will send you a paid shipping label to return the ring.
Lifetime Warranty
Free International Shipping
Free prong tightening, repolishing, rhodium plating and cleaning every 6 months
Provide insurance appraisals
One free resizing within 60 days of purchase
Free ring inscriptions
Best-in-class high quality imagery of all diamonds in stock
24/7 Customer Service
Best-in-class packaging

---
Blue Nile

Blue Nile is the largest and most well known internet jewelry seller. They have a very large exclusive online inventory. Their high quality images are catching up to James Allens' and their prices are amazing. Blue Nile have generously offered our readers an exclusive one-time use coupon.

(Click Here to save $100 off orders of $1000 or more)
What we love about them:
No questions asked returns within 30 days of shipment. Blue Nile will send you a paid shipping label to return the ring.
Lifetime Warranty
Free Shipping
Free prong tightening, repolishing, rhodium plating and cleaning every 6 months
Provide insurance appraisal
One free resizing within the first year of purchase
High quality images of about half of their diamonds
24/7 Customer Service
100% credit towards future upgrades (must be at least double in value)
Best in class fulfillment

---
Still afraid of getting ripped off?
Before you buy a diamond, get personal buying advice from industry veterans. We'll help you get the best diamond for the money.
Ask your diamond purchase question here
DISCLAIMER: We don't use your email for marketing. Period.