Leicht Jeweliere Reviews: Bad Experience, High Prices
Scared of getting ripped off? Don't want to waste your money? Confused by all the choices? Contact us.
For the first time in our memory, James Allen is offering sales on both loose diamonds (10% off select Lab Grown Diamonds) and settings (25% on your setting) at the same time. What makes this sale HUGE is that James Allen is allowing you to double dip and save on both the diamond and setting in the same purchase. If you were considering Lab Grown Diamonds, this combination can save you thousands of dollars.
Blue Nile, one of our favorite vendors, is running an "Anniversary Sale" and offering savings of 15% on select engagement ring settings. Use code 2021NILE at checkout.
We get commissions for purchases made from our affiliates through links in this article. Learn More.
Mike Fried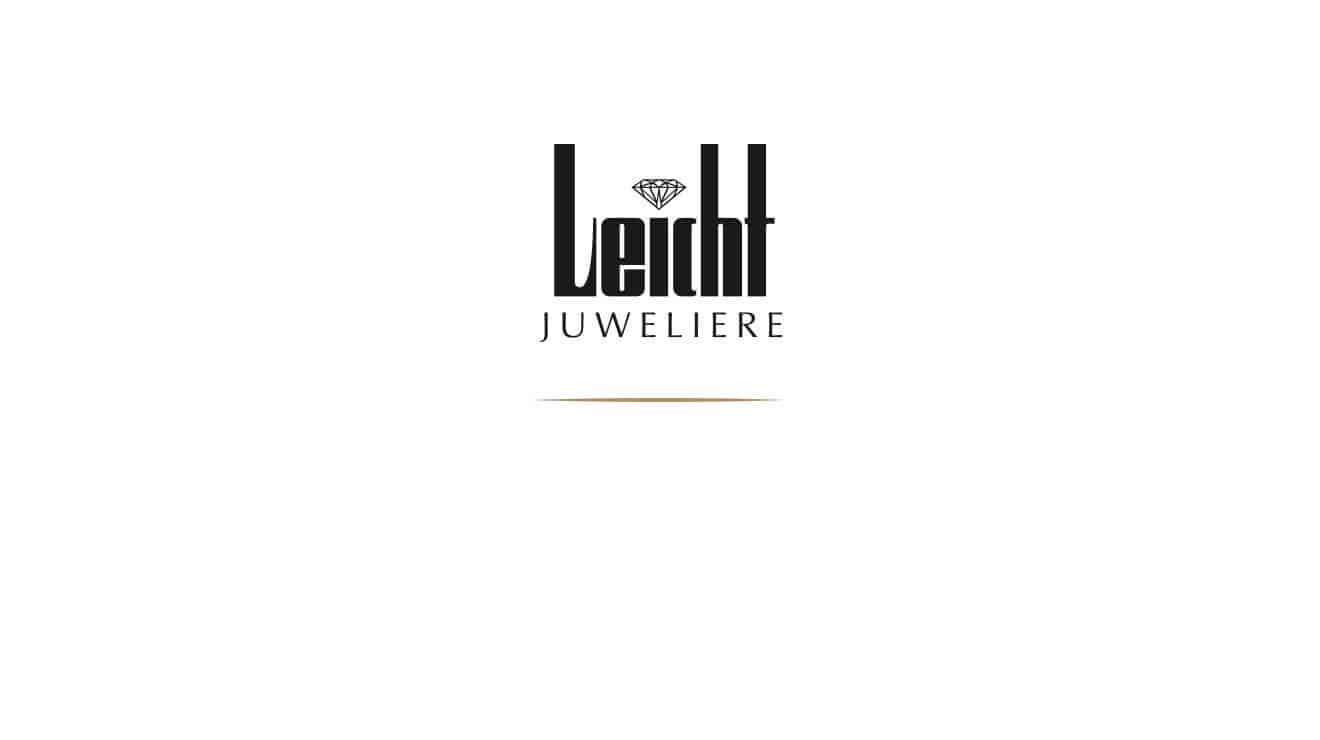 Overall Score:
1
Price:
1
Selection:
1
Customer Service:
1
Pros
---
Cons
Stuffy Experience
Horrible Diamonds
High Prices
Other Recommended Retailers
The History
Leicht Jeweliere had its start fifty years ago in Pforzheim. A family run business, it has been run for the last 25 years by Geog H. Leicht and his wife, Silke. They now have nine locations around Germany.
The Experience:
I've been to modern, laid back stores, and old-fashioned elegant stores. This was, by far, the stuffiest feeling I've ever experienced in a store. Walking into their Dresden location, It felt like I was transported back to the 1970s. Everything about the store expresses a sad attempt at recreating a (fortunately) long lost era. I was immediately depressed and was tempted to just walk out.
A salesperson came over to help us. They had just opened and she seemed a bit disorganized, but that didn't really bother us. The product, however, bothered us a great deal.
The Product:
For a stuffy place pushing themselves as the luxurious option, they should be ashamed of themselves. The ring they pushed us was an outright scam. First off, the diamond had no legitimate certification. The salesperson tried to sell us a line of B.S. about how they are above needing such things as an independent certificate.
Things really went off the rails when they listed the specs. It was a round diamond in an 18kt white gold setting. They told me the diamond was a 1.24ct H SI1 Ideal cut. In my professional opinion, that diamond didn't come close to those specs. It looks like a J SI2/I1 and the cut was horrific on the diamond. But the worst was yet to come.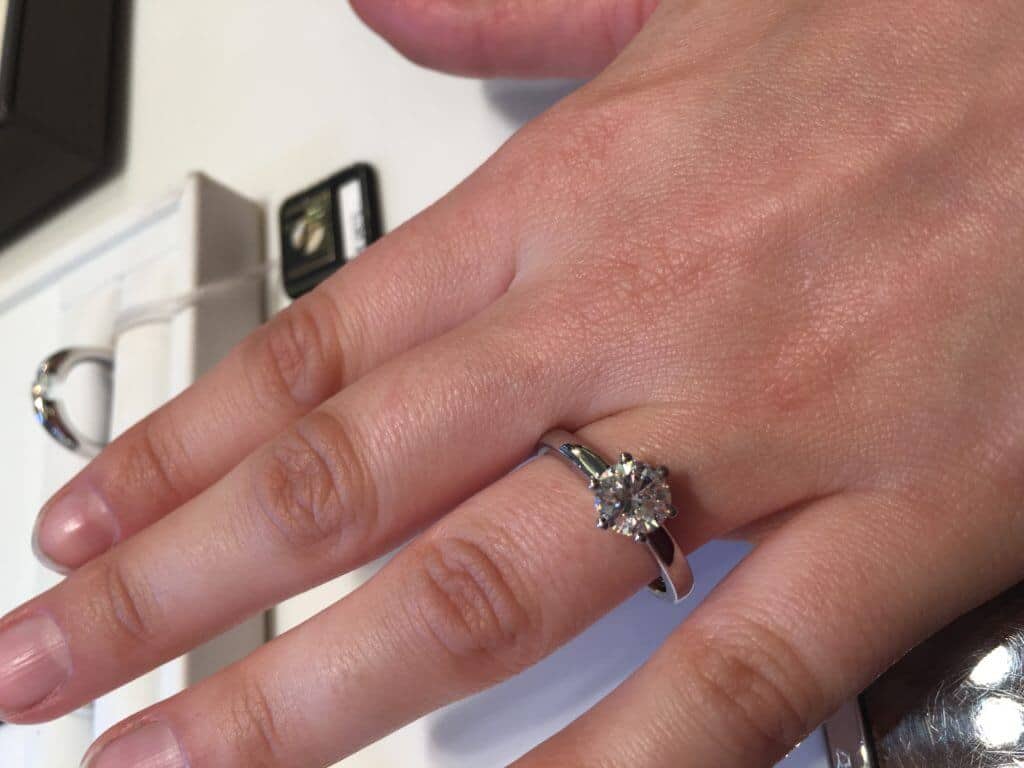 It was difficult for me to properly inspect the diamond (it would have been obvious that I was an expert), but when they offered me a loupe I noticed drill lines. I was stunned. After commenting on that, the salesperson said "oh, the clarity has been enhanced." Not only is it highly unethical to show a clarity enhanced diamond without mentioning it at the outset, no respectable jeweler would sell something like that to begin with. Certainly not a "luxury" retailer.
The Value:
And here is the kicker. They wanted 10,800 euros for that piece of junk. A diamond like that is not worth more than 3,000 euros (and I wouldn't recommend buying something like that at any price). The quality was freakishly poor, it was worthless because it was artificially treated and the price was out of control. You are better off buying (for example) this 1.22ct H VS1 GIA certified excellent cut round diamond from Blue Nile with this 18kt white gold solitaire. The diamond is superior in every way imaginable. It is better cut, its actually an H color, it is a better clarity and it's not artificially treated. Oh, and you end up spending about 30% less on top of all that.
Bottom Line:
Juwelier Leicht was, by far, the most disappointing stop I made on my trip through Germany. We would recommend buying a far superior ring online from a site like bluenile.com or jamesallen.com. Even if you don't go that route, I would suggest going anywhere else but Leicht.
James Allen

James Allen is the leader in online diamond sales. Their imaging technology is the same as inspecting a diamond with a jeweler's loupe. They have the largest exclusive loose diamond inventory online and fantastic prices. They also have the nicest collection of lab created diamonds online. Save 25% off Engagement Rings during James Allen Summer Vibes Sale.
Save 10% off select Lab Grown Diamonds
What we love about them:
No questions asked returns within 30 days of shipment. James Allen will send you a paid shipping label to return the ring.
Lifetime Warranty
Free International Shipping
Free prong tightening, repolishing, rhodium plating and cleaning every 6 months
Provide insurance appraisals
One free resizing within 60 days of purchase
Free ring inscriptions
Best-in-class high quality imagery of all diamonds in stock
24/7 Customer Service
Best-in-class packaging

---
Blue Nile

Blue Nile is the largest and most well known internet jewelry seller. They have a very large exclusive online inventory. Their high quality images are catching up to James Allens' and their prices are amazing. Blue Nile have generously offered our readers an exclusive one-time use coupon.

(Click Here to save $100 off orders of $1000 or more)
What we love about them:
No questions asked returns within 30 days of shipment. Blue Nile will send you a paid shipping label to return the ring.
Lifetime Warranty
Free Shipping
Free prong tightening, repolishing, rhodium plating and cleaning every 6 months
Provide insurance appraisal
One free resizing within the first year of purchase
High quality images of about half of their diamonds
24/7 Customer Service
100% credit towards future upgrades (must be at least double in value)
Best in class fulfillment

---
Still afraid of getting ripped off?
Before you buy a diamond, get personal buying advice from industry veterans. We'll help you get the best diamond for the money.
Ask your diamond purchase question here
DISCLAIMER: We don't use your email for marketing. Period.