Diamond Pro is reader-supported. When you buy through links on our site, we may earn an affiliate commission. Learn More.
Deal Alert! 25% off James Allen settings
and
15% off Blue Nile settings!
Diamond Shopping in Macau: A Complete Guide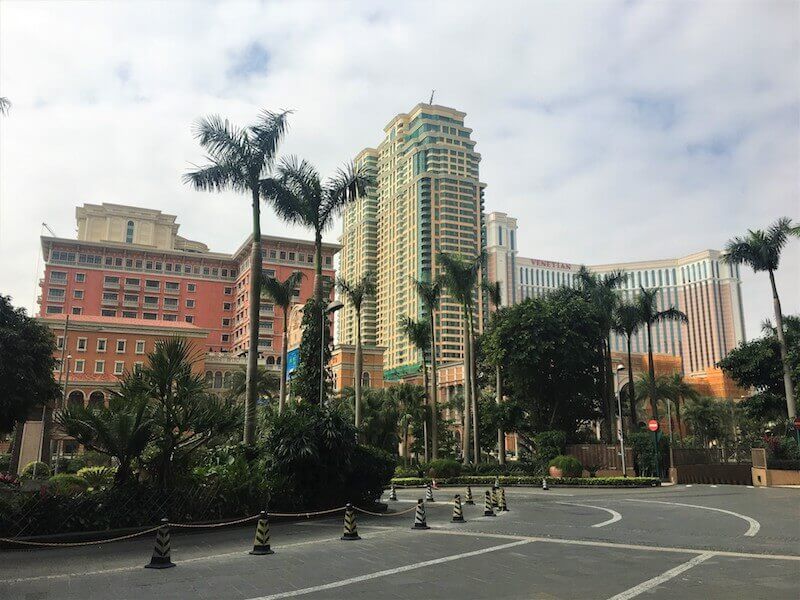 Recently I had the opportunity to head East in order to secret shop retailers and provide you, our readers from Asia, more specific content. While spending time in Hong Kong, I was not going to miss out on the chance to visit Macau. Another great city, where east meets west, happens to be a vibrant hub for the jewelry retail industry.

In this guide, we'll cover the bulk of the retailers we secret shopped on our trip. We'll also talk about which areas were best to go about your shopping as well as specific tips for buying a diamond locally in Macau.

A former Portuguese colony, you can still see many influences from their time here. But the most noticeable aspect of Macau is the influence of a slightly different nature: Las Vegas. Dubbed the Las Vegas of Asia, Macau is most famous for the towering casinos dotting the landscape.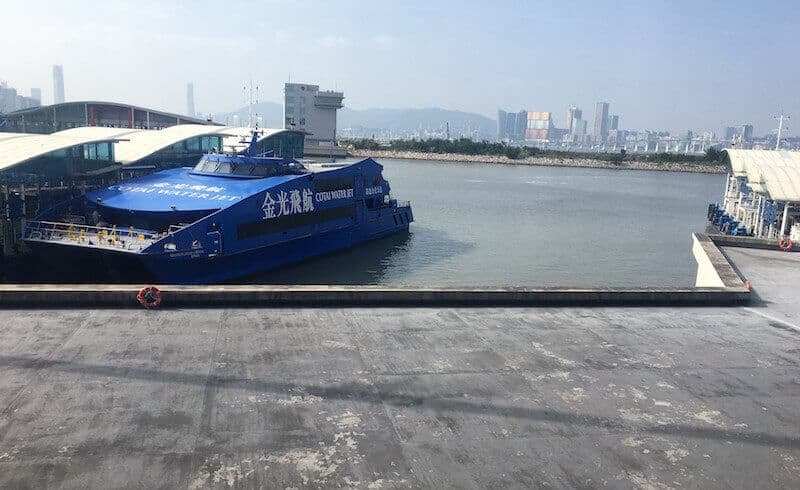 While similar to Vegas in many ways, one advantage Macau has is accessibility. Just a quick ferry ride (or a drive on the new HZMB bridge-tunnel), most people who visit Macau are on a day-trip.

Buying Online Vs. Buying at a Local Retailer in Macau

Let's get this out of the way first. As we explain in this article, we feel very strongly that you should purchase a diamond from a reputable online retailer like Blue Nile or James Allen. You will see some comparisons below (and you can read much more about it in the reviews of specific stores) that even after negotiating, the retailers we went to in Macau were typically 35%-45% more expensive than the comparable diamond rings we found online.

We understand that not everyone wants to buy online, and we will go through the local options below. But it's important to keep in mind the premium you are paying in order to purchase from a local retailer and make sure the place you end up at justifies that premium.

Where to Buy a Diamond Engagement Ring in Macau

Avenida De Almeida Ribeiro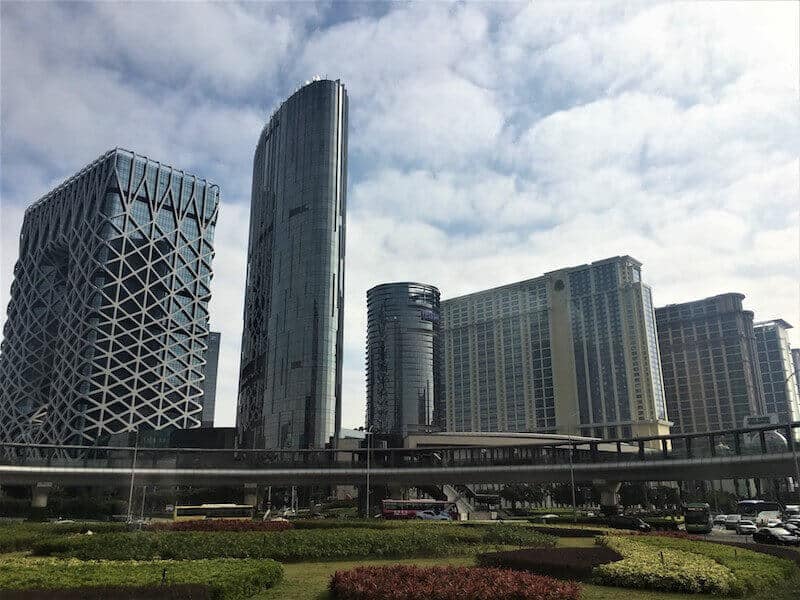 This is the major shopping strip in Macau. A bustling street with dozens of options, you are bound to find a store to your liking here. All of the major Chinese retailers have stores on this strip and you can find some nice independent retailers there as well.

The Casinos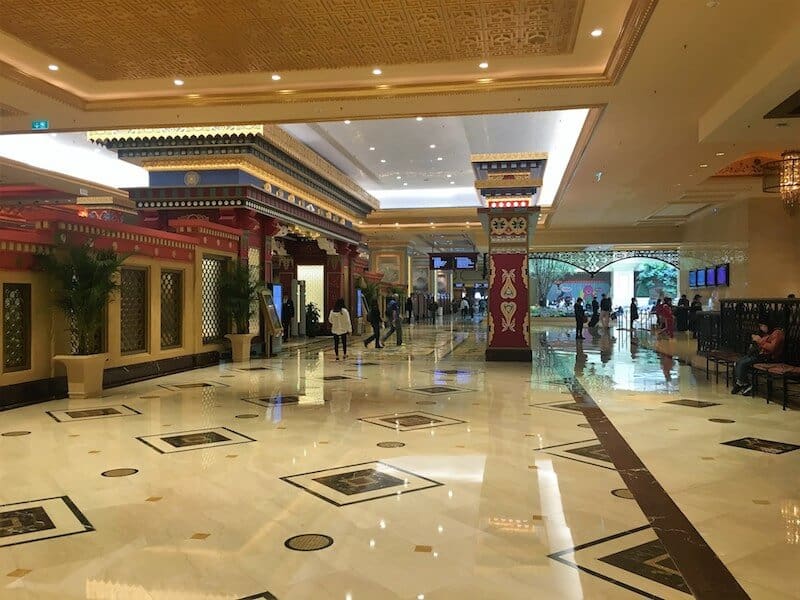 This is an obvious, if not great, choice. When gambling in a casino, the house wins most of the time. But on those occasions where you win big, the casino will give you every opportunity to hand the money back by making an impulse purchase. Every major casino has a shopping area dotted with high-end retailers luring you in to buy something you would rarely purchase impulsively.

Tips for Buying a Diamond

There are many things you need to look out for when buying a diamond (one of the reasons we recommend buying online), but we'll give you the five most important items to check off when walking into a store.

Diamond Retailers in Macau

This is the obvious one here. Chow Tai Fook is the largest retailer in China, so it makes sense that they have an enormous presence in Macau. We saw them while walking around downtown, but secret shopped them while at the Sands Cotai. It was a beautiful store and a great experience.

Here we saw a beautiful one-carat round diamond there for 117,500mop. We found this stunning 1.02ct round diamond from Blue Nile, paired with this elegant setting for 61,334mop. That is a whopping 48% less than the one from Chow Tai Fook. That was a substantially larger of a premium than the Chow Tai Fook we visited in Hong Kong.

Chow Tai Fook may be the biggest retailer in China, but Luk Fook is right behind them. We also secret shopped them while visiting the Sands Casino on Cotai. There is a lovely area called the Shoppes at Sands Cotai Central they are located in.

Once again, the value wasn't quite there. The diamonds we saw there were stunning, like this one. But if you compare it to this option from Blue Nile, you save 43%. Once again, the prices seemed higher than Luk Fook's locations in Hong Kong we visited.

TSL was our first stop when we made it to Avenida De Almeida Ribeiro. Our favourite diamond there was a 1.02ct round diamond for 82,624 mop. Here is an identical diamond from Blue Nile, put in this setting for 53,755. This ended up being a savings of 34%. Not only is that premium more reasonable than we saw at the others, but the prices at TSL's Macau location were similar to those in Hong Kong.

Independent Jewelers

You don't only find the major retail chains in Macau. We went to a few of the smaller shoppes along the way. We particularly liked Entwine, just off of Avenida De Almeida Ribeiro. We saw this beautiful diamond there. We found this comparable diamond on Blue Nile paired with this elegant setting for a savings of 22.5%. As we mentioned you can always buy online for less, but here was a nice store and their premiums were the most reasonable we found in Macau.
Online Shopping Options

Well it's no secret that we think buying online is the way to go. And it's quite obvious that we love Blue Nile. They are the world's largest online retailer and have a significant presence in Hong Kong and China (one of their three major bases of operations is here). They offer high quality jewellery and diamonds at highly competitive prices. Their website offers you a seamless shopping service where you can tailor your choices down to the most specific details and their service is unbeatable. Typically, they can get you your selected ring and diamond to your door within one week.

Darry Ring

This was a confusing place for me. We went to their retail location in Hong Kong and were stunned at how little they offered. We were told it will take two weeks to build the ring and they weren't able to show us any diamond specifics outside the color, clarity and weight. That is simply not enough information to go by. Even assuming the best of the diamond, the prices were almost double what you would pay at Blue Nile. If you are going to pay that premium, you may as well go into a Chow Tai Fook or Luk Fook and get the ring right away.

Darry Ring's website is no better. Their "advanced search" offers what Blue Nile's basic search offers. There is no way to filter for fluorescence, depth, table and other factors that are incredibly important when purchasing such a valuable gem.

James Allen

James Allen is the leader in online diamond sales. Their imaging technology is the same as inspecting a diamond with a jeweler's loupe. They have the largest exclusive loose diamond inventory online and fantastic prices. They also have the nicest collection of lab created diamonds online. Save 10% off select Lab Grown Diamonds and 25% on setttings!
What we love about them:
No questions asked returns within 30 days of shipment. James Allen will send you a paid shipping label to return the ring.
Lifetime Warranty
Free International Shipping
Free prong tightening, repolishing, rhodium plating and cleaning every 6 months
Provide insurance appraisals
One free resizing within 60 days of purchase
Free ring inscriptions
Best-in-class high quality imagery of all diamonds in stock
24/7 Customer Service
Best-in-class packaging

---
Blue Nile

Blue Nile is the largest and most well known internet jewelry seller. They have a very large exclusive online inventory. Their high quality images are catching up to James Allens' and their prices are amazing. Blue Nile have generously offered our readers an exclusive one-time use coupon.

(Click Here to save $100 off engagement ring settings)
What we love about them:
No questions asked returns within 30 days of shipment. Blue Nile will send you a paid shipping label to return the ring.
Lifetime Warranty
Free Shipping
Free prong tightening, repolishing, rhodium plating and cleaning every 6 months
Provide insurance appraisal
One free resizing within the first year of purchase
High quality images of about half of their diamonds
24/7 Customer Service
100% credit towards future upgrades (must be at least double in value)
Best in class fulfillment

---
Still afraid of getting ripped off?
Before you buy a diamond, get personal buying advice from industry veterans. We'll help you get the best diamond for the money.
Ask your diamond purchase question here
DISCLAIMER: We don't use your email for marketing. Period.