Q&A: Selecting a Round Brilliant 1.25-1.5 Carats for $6-7K Budget
The following is a real email conversation between The Diamond Pro and a reader just like you who contacted us. Personal information is always removed. Learn from these posts, or contact us yourself to get free personalized help.
Wow! Your website is amazing, and it is such a blessing to find. I really respect and appreciate your desire to use your knowledge for the benefit of others.
I am looking for a round brilliant around 1.25ct to 1.50ct. My budget is $6,000 to $7,000 for the center diamond.
I think your advice regarding clarity, color, etc. makes a great deal of sense. I am looking for the best value given my parameters.
I am planning to set it in cushion shaped halo, if that matters.
Thank you so very much for your help with this. It truly is an amazing gift you give people.
Thanks for writing and thanks for the kind words about the site!
Do you have a link to the ring you want to purchase? I need to know a bit more about the setting before I go looking for a stone.
Also, you say you want a round stone, but you then mentioned a cushion shaped halo. Could you please elaborate on what you mean by this?
Thanks for the quick response.
There should be a picture of the setting below.
To clarify, it is a cushion shaped halo, which the manufacturer says can hold a round diamond. My girlfriend and I like the halo setting and round stone, but we both like how a cushion shaped halo looks with the round stone. Rather than round stone, round halo. Does this make sense? Do you think this is a bad idea?
Thanks again for your help. You site and service are almost to good to be true.
I am a former attorney who now works with low income public schools, so I am a huge fan of using private knowledge base for public good.
That makes more sense now. Could you please do me a favor and find out from the guy making your ring what color the pave stones are?
Sure thing. Thanks
…….
This is from the jeweler:
The color and clarity of the diamonds are G-I color and VS2-SI1 clarity.
Depending on the color of the center diamond we can have them change to what
we need. (I believe the highest color would be E-F and the lowest is I-J.)
Thanks so much. This is amazingly helpful.
To be honest, as I look at them I am really not sure I know enough to be able to distinguish. To my naive eye:
-the SI1 appears a bit brighter and like it has more facets
-the 1.32 ct SI2 appears brighter than the 1.36ct
-the 1.36 ct SI2 carrot seems like it reflects darker colors in the facets.
Caveats:
-I have no clue if the different appearance is caused by the diamond or the camera.
-I have no clue of any of this would be visible to the naked eye.
At this point my thinking is as follows:
1) I am well within my budget, so if there is any naked-eye quality increase with the SI1, then I am inclined to get it.
2) If there is no naked-eye noticeable difference the three, then I would choose the largest and cheapest, the 1.36ct SI2.
What do you think? Any thoughts about which you would choose if it were you?
Thank you once again.
The differences you see are definitely due to the camera and not the diamonds. The pictures are really only good for two things: 1) Getting a feel for the cut (but that's really something only I could tell because of my experience, and 2) getting a feel for the clarity (ie, is it a nice SI1 or SI2 or not).
Brightness, or color can't really be perceived in these photos.
I think you're right. The 1.36 seems the best value. Let me know how it goes!
Gotcha. That makes sense.
And, just to check, the SI2 should be eye-clean?
Great. Thanks!
…….
Proposed today! (She said yes.) Thank you so much for your help.
She loves the ring. Says it is more beautiful than she could have ever expected.
Also, I am going to come in under budget. And, she said she is really proud I budgeted for the ring and came in under it.
I can't thank you enough for all your help. It has been a true blessing.
Such wonderful news! I really appreciate you taking your time to let me know the great news!
Thanks again! And may you and your fiance share a long life together filled with health, happiness, and love!
James Allen

James Allen is the leader in online diamond sales. Their imaging technology is at the point where it's almost the same as inspecting a diamond with a jeweler's loupe. Their customer experience is best in class, and they have recently upgraded their non-engagement jewelry inventory as well. And for a limited time, take advantage of their 25% Off pre-Black Friday Sale!
What we love about them:
No questions asked returns within 30 days of shipment. James Allen will send you a paid shipping label to return the ring.
Lifetime Warranty
Free International Shipping
Free prong tightening, repolishing, rhodium plating and cleaning every 6 months
Provide insurance appraisals
One free resizing within 60 days of purchase
Free ring inscriptions
Best-in-class high quality imagery of all diamonds in stock
24/7 Customer Service
Best-in-class packaging

---
Blue Nile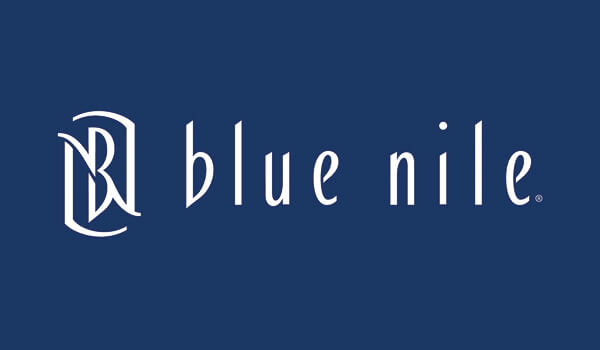 Blue Nile is the largest and most well known internet jewelry seller. They have the industry-leading largest available exclusive online inventory. Their high quality images are catching up to James Allens' and their prices are amazing.
What we love about them:
No questions asked returns within 30 days of shipment. Blue Nile will send you a paid shipping label to return the ring.
Lifetime Warranty
Free Shipping
Free prong tightening, repolishing, rhodium plating and cleaning every 6 months
Provide insurance appraisal
One free resizing within the first year of purchase
High quality images of about half of their diamonds
24/7 Customer Service
100% credit towards future upgrades (must be at least double in value)
Best in class fulfillment

---
Still afraid of getting ripped off?
Before you buy a diamond, get personal buying advice from industry veterans. We'll help you get the best diamond for the money.
Ask your diamond purchase question here
DISCLAIMER: We don't use your email for marketing. Period.