Q&A: Seeking Round Diamond 0.5-0.6 Carat
The following is a real email conversation between The Diamond Pro and a reader just like you who contacted us. Personal information is always removed. Learn from these posts, or contact us yourself to get free personalized help.
First of all – fantastic! That's all I can say about your website and your information so thanks for this.
I'd like to choose a diamond for an engagement ring. I have decided I want:-
Diamond
– Round
– 0.5 carat
Setting
– Pave / Setting with Sidestones
– Light/delicate design
I've seen some in person and have decided 0.5C is the largest I should go to in terms of it not being too big on my girlfriend's finger. I've also seen some in person which appear to have a milky dullness about them which I assume is the flourescence – this was more noticeable to me than anything else in terms of the colour or inclusions (although I am not an experienced diamond buyer and in fact, this is my first time!).
I'm still scouring my local stores in London (Hatton Garden retailers, which I guess you may be aware of) but assuming I go online, I have decided to go with James Allen due to what looks like good value, good customer service, and the ability to get someone (i.e. you!) to verify the cleanliness of the diamond. I did consider Blue Nile, but from reading your site, I was put of by the fact that there was no way of me working out if the inclusions would be an issue.
3 questions then:-
1) Do you think this https://www.jamesallen.com/diamonds/G-VS2-Ideal-Cut-Round-Diamond-1316034.asp is a good value for the size and purpose of diamond I'm looking for and if not, can you suggest a better one?
2) Do you know of any other places in the UK I could try which are similar value and which would ultimately mean the inevitable task of getting the ring resized would not be as much hassle as sending it back to the US?
3) Do you support my rejection of Blue Nile on the above stated grounds or is it a case that if I'm concerned about the actual inclusions, then I should just err on the side of a higher clarity rating with Blue Nile? i.e. is the key advantage of James Allen the ability to pick an apparently less clear (and hence cheaper) diamond compared to Blue Nile, but still to be able to verify that the James Allen one would still be eye-clean?
Thanks once again in advance. Cheers
Many many thanks for this and for such a quick response. Your email came in on my iPhone just as I was sitting in a diamond store in London talking about their selection and using my new diamond knowledge to test them on their products!
Just so you get a feel for where I'm at in terms of quality/cost thinking, my gutt response to the 2 suggestions you made is to go for the second. I can see that the first one is clearly cheaper (and potentially better value) and based on everything I've read online and your advice, I could well believe that the inclusion could be hidden by a prong. However, as this is the first diamond I will have ever bought, and I have not had a lot of experience in them, I am tending to err on the side of risk aversion and go for the second option – this may seem a waste of money for you, but hopefully you can see why I'd take this more conservative approach on this first occasion. This one still represents a considerable saving against what I had picked out so this would still be a great result as far as I was concerned.
In the past 24hours, I have decided on a simpler traditional solitaire without any side-stones and hence, the cost of the setting itself has come down. My budget for the diamond has therefore increased. Hence, could I ask for another recommendation from you.
Essentially then, for the same quality criteria as stated below and further discussed above
The cheapest diamond around 0.60 carat (am assuming would cost more than the options stated below)
The largest diamond around $1850
Both from James Allen. I had originally fixed at 0.5 carat but would like to explore what I could do in terms of increasing the diamond size but for the same total budget (and similar quality) I originally had in mind hence, the new enquiry above.
I would also be interested in your own personal views in terms of what the optimum size of diamond would be for a solitaire engagement ring, and at what point it becomes more "bling" than "beauty" – my partner is into delicate, pretty jewellery, and I believe (although I could be wrong!) is part of the minority of women who might say that bigger is not necessarily better.
Finally, what do you think the risks are in terms of the diamond being switched by someone locally who is doing the resizing? I know that some (all?) certificated diamonds have laser etching on them, and/or you can determine the uniqueness of the diamond by its dimensions against the certificate, but in reality, I don't have any tools to be able to assess this myself and hence, would need to go on trust that the diamond in the ring I got back was the one I brought in to be resized.
Thanks once again for your help.
Thanks Ira – this is fantastic. I'll make sure I click to the Jamesallen site from your site so that you get the relevant referral recognition for your efforts. Let me know if there is anything else I need to/can do to maximise this.
Glad you like! THanks for the help with the affiliate stuff as well! Let me know how it goes. And please let me know what you think once the ring arrives!
Just a quick note to say the ring turned up and its fantastic. The diamond is beautiful, and local jewellers have commented on the high quality of the diamond and the ring itself. I spoke with someone at James Allen afterwards regarding resizing the ring. As she pulled up my order the lady mentioned how good the diamond was. I told her I had some help and she instinctively ask if it was you – I confirmed and suggested they should be paying you commission on each sale!
Thanks once again – its been a fascinating few weeks going from zero diamond knowledge, to some level of technical appreciation, in part thanks to your website and valuable input.
Thanks so much for this very kind email! That's very funny about the JA person guessing it was me 🙂
Do you think you might be able to do me a favor? If it's not too much trouble, do you think you might be able to leave me a review on ivouch? If you could, I would be very grateful.
Thanks again! And congrats!
James Allen

James Allen is the leader in online diamond sales. Their imaging technology is at the point where it's almost the same as inspecting a diamond with a jeweler's loupe. Their customer experience is best in class, and they have recently upgraded their non-engagement jewelry inventory as well. And for a limited time, take advantage of their 25% Off pre-Black Friday Sale!
What we love about them:
No questions asked returns within 30 days of shipment. James Allen will send you a paid shipping label to return the ring.
Lifetime Warranty
Free International Shipping
Free prong tightening, repolishing, rhodium plating and cleaning every 6 months
Provide insurance appraisals
One free resizing within 60 days of purchase
Free ring inscriptions
Best-in-class high quality imagery of all diamonds in stock
24/7 Customer Service
Best-in-class packaging

---
Blue Nile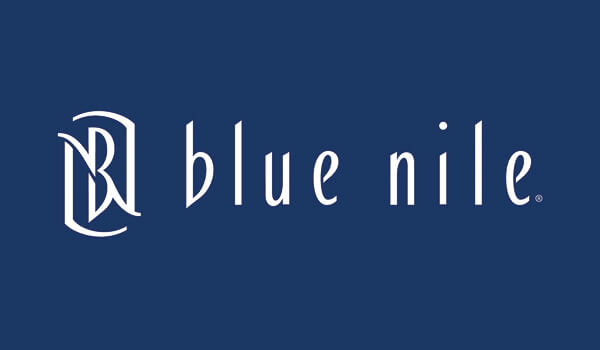 Blue Nile is the largest and most well known internet jewelry seller. They have the industry-leading largest available exclusive online inventory. Their high quality images are catching up to James Allens' and their prices are amazing.
What we love about them:
No questions asked returns within 30 days of shipment. Blue Nile will send you a paid shipping label to return the ring.
Lifetime Warranty
Free Shipping
Free prong tightening, repolishing, rhodium plating and cleaning every 6 months
Provide insurance appraisal
One free resizing within the first year of purchase
High quality images of about half of their diamonds
24/7 Customer Service
100% credit towards future upgrades (must be at least double in value)
Best in class fulfillment

---
Still afraid of getting ripped off?
Before you buy a diamond, get personal buying advice from industry veterans. We'll help you get the best diamond for the money.
Ask your diamond purchase question here
DISCLAIMER: We don't use your email for marketing. Period.