Q&A: Looking for Second Opinion on Round 0.84 Carat Diamond
The following is a real email conversation between The Diamond Pro and a reader just like you who contacted us. Personal information is always removed. Learn from these posts, or contact us yourself to get free personalized help.
Great site; it's been extraordinarily helpful in my diamond-selection process. I'm currently looking for a round engagement stone in the 6-6.5 mm size range with an upper price point of ~$5000. Being accustomed to regularly hitting these budgetary limits of mine, with your advice (and JamesAllen's visual selection system) I think I've found a very nice 0.84 ct G-color stone at a much more affordable price point ($3400). The link is below; I've got the stone on hold:
https://www.jamesallen.com/diamonds/G-SI1-Ideal-Cut-Round-Diamond-1349846.asp
Although I was originally looking for a 0.9 ct. stone, it seems likely that the size difference here will be negligible. I've come to be a bit of a stickler for cut, so the great visual symmetry and and good rating (H&A Ideal; AGS) are big selling points for me. After looking at the examples on your site, I'd guess that the inclusions in the stone (left of center) will not be obvious to the naked eye, but I just wanted to get an expert's opinion on this point. After my searching, it does seem to be very nice stone at the price point.
In short: 1. Do you think that the stone is eye-clean? and 2. Do you think that this particular stone is a good value?
Thanks so much for your advice, and thanks again for putting together such a valuable resource. Happy new year!
Thanks for the very kind words about the site!
That's a very beautiful stone you selected. Good value and definitely eye clean. The only thing I might suggest is perhaps going to a stone like this:
https://www.jamesallen.com/diamonds/H-VS2-Ideal-Cut-Round-Diamond-1334478.asp
The size difference is negligible and you wouldn't be able to perceive the difference in color. So the only issue is whether or not it's worth the extra 10% or so to upgrade to the "true hearts." Frankly, it's a very tough call! In the end, it's really got to be a personal decision since it's not something that you can easily attach a dollar value to.
Let me know what you think!
Thanks so much for your advice. It's certainly reassuring to have a second point of view. It was a nice stone you suggested as well; I'm surprised I missed it. I'm still leaning towards my original selection based on (my own) perceived symmetry; it's great to know that stone should be eye-clean as well.
Also, are AGS Ideal stones any different from the GIA "triple-ex" variety? I ask simply because it seems strange JA.com doesn't have any H&A GIA stones. I'd think that marketing the top-cut GIA stones as H&A would be beneficial from a sales perspective. Is the H&A cut the "top-tier" of the Ideal cut? I figured it might have to do with the availability of "idealscope" images, but the stone I'm considering is H&A with no such supplemental information…
In any event, thanks again for your help. Again, your site (particularly the side-by-side image comparisons) has been very helpful.
AGS and GIA are very very similar. Back when I was knee deep in certified stones working full time in the industry, there was a very slight amount of leniency we perceived at AGS vs. GIA in specific color ranges (generally H-J), but it was an effect that was really only felt on a financial level over hundreds of stones.
See my article on AGS – under "truth about" then "Diamond certificates" then "AGS"
Thanks again for the clarification and advice. I wound up going with the 0.84 ct "True Hearts" stone. It arrived this morning and it looks great. As I'd guessed and you suggested, it does appear to be eye-clean. If I use a little imagination, I might be able to see the inclusions, but I'm certain I'd never find them without a loupe if I didn't already know their locations.
JA actually sent an 'idealscope' along with the stone as well, which is a cute gimmick. Nonetheless, it was good to see first-hand that their claims were true regarding the cut.
In any event, the whole process wound up being an experience more pleasant than I had anticipated, in large part owing to your advice. I'm certain I made the right choice, which is really all I could've asked for at this point.
And keep on recommending JA.com; from my ordering experience it's obvious that they are an extraordinarily user-oriented outfit.
Such great news!! Thanks so much for writing and letting me know!
I was wondering if you could do me a small favor? If you could leave me a review on ivouch, I would be most grateful. If you have the time, here's a direct link set up for you:
Thanks so much! And may you and your fiance-to-be live a long life together filled with health, happiness, and love!!
Best Wishes
I'm happy to leave a positive review of the site. With so much lousy content on the web these days, it's really a rare service you're providing.
Thanks again, and best wishes!
It's so nice! Thanks so much!
James Allen

James Allen is the leader in online diamond sales. Their imaging technology is at the point where it's almost the same as inspecting a diamond with a jeweler's loupe. Their customer experience is best in class, and they have recently upgraded their non-engagement jewelry inventory as well. And for a limited time, take advantage of their 25% Off pre-Black Friday Sale!
What we love about them:
No questions asked returns within 30 days of shipment. James Allen will send you a paid shipping label to return the ring.
Lifetime Warranty
Free International Shipping
Free prong tightening, repolishing, rhodium plating and cleaning every 6 months
Provide insurance appraisals
One free resizing within 60 days of purchase
Free ring inscriptions
Best-in-class high quality imagery of all diamonds in stock
24/7 Customer Service
Best-in-class packaging

---
Blue Nile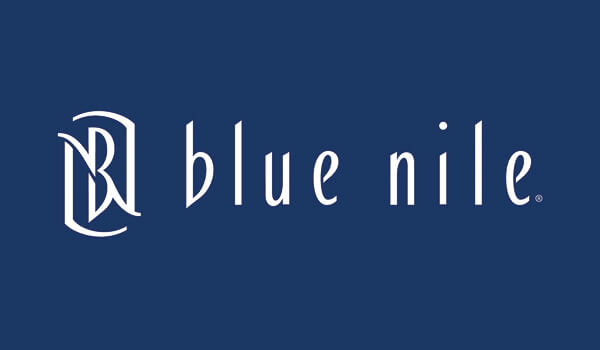 Blue Nile is the largest and most well known internet jewelry seller. They have the industry-leading largest available exclusive online inventory. Their high quality images are catching up to James Allens' and their prices are amazing.
What we love about them:
No questions asked returns within 30 days of shipment. Blue Nile will send you a paid shipping label to return the ring.
Lifetime Warranty
Free Shipping
Free prong tightening, repolishing, rhodium plating and cleaning every 6 months
Provide insurance appraisal
One free resizing within the first year of purchase
High quality images of about half of their diamonds
24/7 Customer Service
100% credit towards future upgrades (must be at least double in value)
Best in class fulfillment

---
Still afraid of getting ripped off?
Before you buy a diamond, get personal buying advice from industry veterans. We'll help you get the best diamond for the money.
Ask your diamond purchase question here
DISCLAIMER: We don't use your email for marketing. Period.