Q&A: Ideal Cut Round Diamond for $1500 Budget
The following is a real email conversation between The Diamond Pro and a reader just like you who contacted us. Personal information is always removed. Learn from these posts, or contact us yourself to get free personalized help.
I will soon be purchasing an engagement ring. Soon, as in the next week or so. I've been researching and learning for months though, through bluenile.com, jamesallen.com, and your wonderful website. I feel like a bit of an expert now, but thought I would solicit your advice before I make the final decision. I finally have the money, I'm ready to go, I just want to find the perfect stone now.
Here's the deal. $1500 is my absolute limit, I know it's not much, but I want to get the best I can for that price. With the basic ring options on BN and JA, that leaves about $1100 tops for the diamond. My girlfriend and I looked at rings together about a year ago, then put the idea on the back burner because of money issues. She doesn't know I've been secretly saving up this $1500 all year long. She's a bit of a tomboy, doesn't wear a lot of jewelry, and when we looked together we were looking at small sizes anyways. I was suprised when she was "grossed out" by the 1 carat sized diamonds and quickly passed them off as too gaudy (lucky me!). She was happy with a .33 carat, but I could really tell she liked the half carat a lot. So, that's my goal, a .45-.50 carat diamond. But the most important part is the sparkle, the stones we were looking at really sparkled and she couldn't take her eyes off of it, no matter the size.
So, here I am, diamond shopping online. I've found what I'm looking for, in terms of size and what-I-think-will-sparkle expectations. Examples:
BN: .46, Ideal Cut, H, VVS2 for $1030
BN: .47, Ideal Cut, I, VS1 for $978
BN: .46, Ideal Cut, G, VVS2 for $1060
J
.44, Ideal Cut, G, VVS2 for $1090
JA: .43, Ideal Cut, H, VVS2 for $990
And so on…you can tell from those 5 listings that I'm looking for something that's Ideal, I color or better, VS1 or better, and as close to .50 carats as I can get. Is this a resonable expectation? Am I going at this wrong? Should I consider a J color or a lower inclusion rating?
Also, I'm no gemologist, so what should I be looking for in JA's diamond pictures? How can I tell if it's cloudy or if the inclusions are too large? I want a nice looking diamond, but I want it to have lasting value, too.
Oh last thing: white gold ring. Must be white gold.
Thank you!!
Thanks for getting back to me so quickly, I really appreciate it. I've now read your article on clarity, and I totally see where you're coming from on that point. Now I'm looking on James Allen at the choice you suggested and others like it. I guess I was just scared of ordering a diamond that I've never seen before and getting one with a dreaded "black spot" on it. Too much shopping on Blue Nile I guess.
I think I'll be sticking to James Allen now. Unfortunately, a lot of the ones I'm looking at right now don't have a picture uploaded online, but I'm requesting them individually. I'm no expert, so another apprehension I have is that I can't really be sure what to look for in the virtual loupe. Any tips? I'm looking for the black specks, but are there any other things I should be aware of that will be noticable by the naked eye?
Thanks again
It'd be hard to tell you what to look for. It's not an exact science. It comes from years of experience looking at thousands upon thousands of diamonds to get a real feel for what kind of inclusion will be clean to the naked eye and what won't be. But I really do believe that the other stone I recommended is a fantastic option for you. If you have any questions about other stones, just send me the links, and I'll be happy to take a look for you.
Just wanted to say thank you. I jumped on the diamond you suggested for me. I used the chat feature on the james allen website, and they were also able to confirm that the diamond is eye clean (not that I didn't believe you, but two heads are better than one!). I get regular email offers from blue nile, so I knew that they were currently offering a New Year's $100 discount, and I mentioned it to them and they matched it! So I got the diamond and saved $100! Pretty great stone for only $920!
So, thanks to you, I have a sparkling new diamond being set and it's a tenth of a carat bigger than I ever dreamed it could be! That extra little bit…well, not so little, it's a 25% increase to the size…is thanks to you and I'll never forget it! As soon as I propose (in about 2 weeks), I'll spread the word of your website and your advice to everyone I know!
Thank you, sir!
Great to hear! So glad you got the discount! PLEASE let me know what you think when it arrives!
James Allen

James Allen is the leader in online diamond sales. Their imaging technology is at the point where it's almost the same as inspecting a diamond with a jeweler's loupe. Their customer experience is best in class, and they have recently upgraded their non-engagement jewelry inventory as well. And for a limited time, take advantage of their 25% Off pre-Black Friday Sale!
What we love about them:
No questions asked returns within 30 days of shipment. James Allen will send you a paid shipping label to return the ring.
Lifetime Warranty
Free International Shipping
Free prong tightening, repolishing, rhodium plating and cleaning every 6 months
Provide insurance appraisals
One free resizing within 60 days of purchase
Free ring inscriptions
Best-in-class high quality imagery of all diamonds in stock
24/7 Customer Service
Best-in-class packaging

---
Blue Nile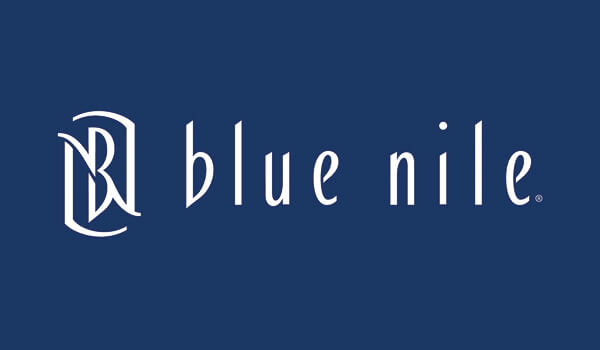 Blue Nile is the largest and most well known internet jewelry seller. They have the industry-leading largest available exclusive online inventory. Their high quality images are catching up to James Allens' and their prices are amazing.
What we love about them:
No questions asked returns within 30 days of shipment. Blue Nile will send you a paid shipping label to return the ring.
Lifetime Warranty
Free Shipping
Free prong tightening, repolishing, rhodium plating and cleaning every 6 months
Provide insurance appraisal
One free resizing within the first year of purchase
High quality images of about half of their diamonds
24/7 Customer Service
100% credit towards future upgrades (must be at least double in value)
Best in class fulfillment

---
Still afraid of getting ripped off?
Before you buy a diamond, get personal buying advice from industry veterans. We'll help you get the best diamond for the money.
Ask your diamond purchase question here
DISCLAIMER: We don't use your email for marketing. Period.