Q&A: Help Finding the Best Round Diamond for a White Gold Solitaire Setting with Around £10k Budget
The following is a real email conversation between The Diamond Pro and a reader just like you who contacted us. Personal information is always removed. Learn from these posts, or contact us yourself to get free personalized help.
I am looking to buy a round solitaire diamond around 1.4 to 1.6 carat with the quality more important than the size.I have a budget of around £10k., so not sure if that is possible.
The ring into which it will be mounted will need to fit snugly against an existing band so I was proposing to get a ring made locally unless you advise differently. I am finding it difficult to judge the 'sparkle' from internet photographs and am unsure on which of the 4 Cs to sacrifice in trying to get close to my requirements. Thank you.
As you mentioned, I'd also get a custom design made locally. Since you need to make sure that it fits with your existing ring.
Here's my suggestion of a stone with the quality I'd recommend:
It's very well cut, eye-clean and going to look colorless.
https://www.diamonds.pro/diamond-color/
What do you think?
Thanks for your email. The diamond you have recommended looks good but so do lots of others to me so I would like to have a chat if we can manage it so I can understand why you have chosen this one – (I have read a lot about colour, cut, clarity etc. and can see why your choice ticks my boxes but could do with perhaps jointly looking at some similar options that you have 'discarded').
Feel free to send me up to four stones you like the most. I'll be happy to comment on them.
Let me explain what we look for when it comes to round shapes. We filter our search for depth up to 62.5% and table up to 58%. In our experiences, these diamonds return light with a lot of brilliance and fire. The cut of the one I sent is gorgeous. It will look very brilliant. Since you're looking to use a solitaire style setting, I would go for an I or J color diamond. These stones will look colorless. You can read more about this in our article about color. Let me know if there are any other questions or doubts.
https://www.diamonds.pro/education/color/
I have had a look at some other diamonds for comparison and would welcome your comments. The main concern I had about your initial proposal was the I colouring but you may be able to allay my concerns?
I am struggling with web links so have listed the stock numbers! Hope that's ok.
The issue with the stones you found is their strong fluorescence. It can cause a hazy look on high colors. That's why I don't recommend purchasing any of them.
https://www.diamonds.pro/education/fluorescence/
As for the color grade, the vast majority of our readers will find I color rounds in solitaire settings colorless. So unless you're extremely color sensitive, I wouldn't worry about it.
https://www.diamonds.pro/diamond-color/
Would you like to see my suggestion of I color stones again? Or is the higher grade still important for you?
Thanks for the info. High fluorescence means looking cloudy is a bit misleading for the layman. Thank goodness I've got you! No need to show me any more if you think your original choice is still the best in your view. I'll probably go for that one.
I found one more option that is also fantastic!
It has very similar specs but it's less expensive.
What do you think?
Given what you have already said, is the fact that the last one you found has no fluorescence rather than medium significant or will there be no difference between the two to the naked eye?
Both stones are beautiful and have great overall specs. This last one is new in their inventory. Since it's very similar in specs and less expensive, I'd go for this one.
Let me know what you decide, please.
Ok that's good enough for me. I will place an order later today. Thank you.
That's fantastic news!
Keep me posted, please.
Order placed! Fingers crossed (still have a nagging worry about I colouring!). Will let you know how it looks when it arrives (if you are interested of course!)
Thanks for all of your help and patience!
That's fantastic news!
It was my pleasure helping you. Sure, please do let me know. I'm curious what you think when it arrives. I'll be awaiting your email.
Just thought I'd let you know how everything eventually went! The stone took a while to arrive and then once received I had it put into a ring, platinum with a very very simple 4 claw setting. The lady receiving it, my new wife!, could not have been more delighted. Thank you again for all of your help.
I'm really happy to hear all these fantastic news. Your message made my day. Thanks for that.
James Allen

James Allen is the leader in online diamond sales. Their imaging technology is at the point where it's almost the same as inspecting a diamond with a jeweler's loupe. Their customer experience is best in class, and they have recently upgraded their non-engagement jewelry inventory as well. For a limited time, take advantage of their 25% OFF Mother's Day sale!
What we love about them:
No questions asked returns within 30 days of shipment. James Allen will send you a paid shipping label to return the ring.
Lifetime Warranty
Free International Shipping
Free prong tightening, repolishing, rhodium plating and cleaning every 6 months
Provide insurance appraisals
One free resizing within 60 days of purchase
Free ring inscriptions
Best-in-class high quality imagery of all diamonds in stock
24/7 Customer Service
Best-in-class packaging

---
Blue Nile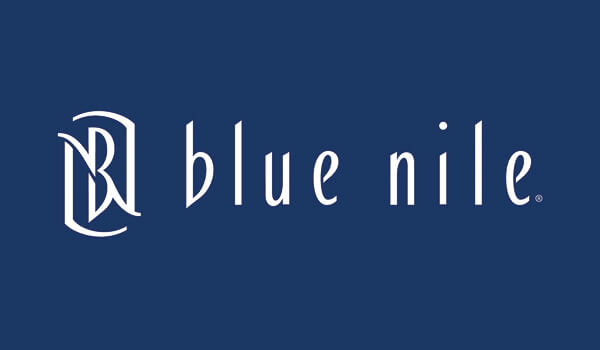 Blue Nile is the largest and most well known internet jewelry seller. They have the industry-leading largest available exclusive online inventory. Their high quality images are catching up to James Allens' and their prices are amazing.
What we love about them:
No questions asked returns within 30 days of shipment. Blue Nile will send you a paid shipping label to return the ring.
Lifetime Warranty
Free Shipping
Free prong tightening, repolishing, rhodium plating and cleaning every 6 months
Provide insurance appraisal
One free resizing within the first year of purchase
High quality images of about half of their diamonds
24/7 Customer Service
100% credit towards future upgrades (must be at least double in value)
Best in class fulfillment

---
Still afraid of getting ripped off?
Before you buy a diamond, get personal buying advice from industry veterans. We'll help you get the best diamond for the money.
Ask your diamond purchase question here
DISCLAIMER: We don't use your email for marketing. Period.