Q&A: Choosing a Round Diamond for a Yellow Gold Solitaire Setting With a $1,500 Budget
The following is a real email conversation between The Diamond Pro and a reader just like you who contacted us. Personal information is always removed. Learn from these posts, or contact us yourself to get free personalized help.
Hi Diamond Pro Team,
First of all, I want to thank you for all the amazing articles. These were truly eye opening to me. I had no knowledge about the topic before reading your tips. Well, I am still pretty clueless about the whole thing but have started to pick up the basics.
I am looking to purchase an engagement ring from the UK. Based on some moderate levels of research I have chosen the Blue Nile website. The budget for the ring and diamond is around GBP 1,500.
I am pretty sure that the lady wants a six claw/prong yellow gold ring in a solitaire setting, which apparently leaves me with these two options:
Classic Six Claw Solitaire Engagement Ring
or
Six -Prong Low Dome Comfort Fit Solitaire Engagement Ring

To be honest I like the second one better, but that is purely from a visual perspective. It is thinner at the top and looks more elegant. Where is the price difference coming from? Also, both are available in 18k only, which from what I read is likely to be less durable. Can you advise me on the main differences between the two rings or point me out to a different option?
Diamond: The shape of the diamond should be round, while I am also looking at 0.42 to 0.50 carats. Based on the articles you have posted, I am definitely going for a minimum of an Ideal cut.
For color I have selected a range of F to D, with a clarity VVS1 to FL.
Blue Nile LD12125264
Blue Nile LD11271816
Blue Nile LD12787292
What is your opinion about this? Of course, I am open to suggestions if you think other configurations at the same price level make more sense.
Many thanks for your help.
1) The main difference between the two settings you selected is that in the first one, the diamond sits slightly lower whereas in the second one the center stone is more elevated. Another and slightly less prominent difference is the surface of the ring itself (the yellow gold band). The first one is a bit on the narrow side while the second one is flat. This is totally an aesthetic choice so decide what you prefer. Both settings being made of 18k gold is a question for BN's customer service, they'll tell you why that is and if using 14k gold could be an option. If not, I wouldn't worry about it as the levels of durability are almost the same.
2) The diamond. May I ask if there's a reason you're aiming for such high color grades? For a YG solitaire with platinum prongs, it's really not necessary to go that high in terms of color. You could go with an I or even a J and get the same look to the naked eye. The same applies to the clarity grade.
I looked at the three diamonds you sent me and to be honest, I'm not a huge fan of any of them. The first and third one have 60% tables which is not ideal (it's better to keep it between 55-58 for optimal brilliance) and the second one has a cavity and that's never good.
Here's what I'd go with:
Blue Nile LD12350541
it's a fantastically cut option that will have a lot of brilliance an fire in any setting you choose.
What do you think?
Regarding the setting, it is much clearer now. I believe my girl prefers a setting where the diamond is not too high, which probably makes the first option a better choice, however, I still like the second one.
Regarding the diamond, I guess there is no logical reason for my initial picks. My assumption was the higher the color grade/clarity level, the better the overall package. However, I get that these are not visible to the naked eye and probably do not make much sense. Unfortunately, the diamond you proposed is already gone. Therefore, can you please suggest some alternatives I could look at in the coming days. I think something similar to the one you picked will be ideal.
Thank you for updating me on the setting and your thoughts on my color and clarity suggestions. I'm glad we are on the same page now 🙂
Here's new recommendations:
Blue Nile LD11980301
Blue Nile LD12738567
They have fantastic specs.
Thank you for the speedy response once again. I really like your first recommendation (0.44ct).
Can you please suggest an equivalent one in the James Allen website? I've just noticed they have a good selection of six prong rings I haven't noticed before.
Thanks for providing the JA alternative. However, the blue nile 0.44ct option is not available anymore. Can you please suggest another one? I am looking to complete the purchase within the next two days.
I have purchased the last diamond you suggested from BN.
If everything goes well I will receive it in around two weeks time. Many thanks for your help once again.
That's fantastic news! I'm glad you liked my recommendation so much. If you could let me know how you like it when it arrives, I'd appreciate it very much.
Blue Nile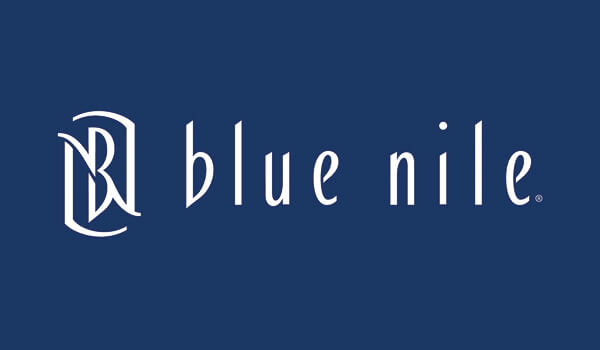 Blue Nile is the largest and most well known internet jewelry seller. They have a very large exclusive online inventory. Their high quality images are catching up to James Allens' and their prices are amazing.

Use our exclusive Promo Code DMNPROSETTINGS15 at checkout and save 15% off your setting!
What we love about them:
No questions asked returns within 30 days of shipment. Blue Nile will send you a paid shipping label to return the ring.
Lifetime Warranty
Free Shipping
Free prong tightening, repolishing, rhodium plating and cleaning every 6 months
Provide insurance appraisal
One free resizing within the first year of purchase
High quality images of about half of their diamonds
24/7 Customer Service
100% credit towards future upgrades (must be at least double in value)
Best in class fulfillment

---
James Allen

James Allen is the leader in online diamond sales. Their imaging technology is the same as inspecting a diamond with a jeweler's loupe. They have the largest exclusive loose diamond inventory online and fantastic prices. They also have the nicest collection of lab created diamonds online.
What we love about them:
No questions asked returns within 30 days of shipment. James Allen will send you a paid shipping label to return the ring.
Lifetime Warranty
Free International Shipping
Free prong tightening, repolishing, rhodium plating and cleaning every 6 months
Provide insurance appraisals
One free resizing within 60 days of purchase
Free ring inscriptions
Best-in-class high quality imagery of all diamonds in stock
24/7 Customer Service
Best-in-class packaging

---
Still afraid of getting ripped off?
Before you buy a diamond, get personal buying advice from industry veterans. We'll help you get the best diamond for the money.
Ask your diamond purchase question here
DISCLAIMER: We don't use your email for marketing. Period.