Guy Disappears During His Proposal…Literally!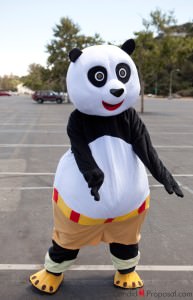 This is one of the most epic proposals planned by The Heart Bandits. It involves a guy making himself disappear, a flash mob, a Kung Foo Panda and Minion costume, helicopter drone, and a helicopter landing. Want to see how it all came together?

Doug wanted to propose to AnhDao with the most epic proposal. Do you think he did? He took her out to eat at a restaurant where there was a "Photo Booth" waiting. He decided to give it a try and when he went inside, a huge boom went off and Doug disappeared. In his place was a note sending AnhDao on a hunt around the city to find him. She was whisked away by a limo to the Rose Bowl. At the Rose Bowl she encountered a Flash Mob complete with a Minion and Kung Foo panda dance-off. The limo took her to a helipad where she boarded a helicopter and flew all around Los Angeles. She ended up being dropped off on a skyscraper overlooking downtown LA where Doug proposed and she said yes. Share this proposal if you love it too!
James Allen

James Allen is the leader in online diamond sales. Their imaging technology is at the point where it's almost the same as inspecting a diamond with a jeweler's loupe. Their customer experience is best in class, and they have recently upgraded their non-engagement jewelry inventory as well. And for a limited time, take advantage of their 25% Off pre-Black Friday Sale!
What we love about them:
No questions asked returns within 30 days of shipment. James Allen will send you a paid shipping label to return the ring.
Lifetime Warranty
Free International Shipping
Free prong tightening, repolishing, rhodium plating and cleaning every 6 months
Provide insurance appraisals
One free resizing within 60 days of purchase
Free ring inscriptions
Best-in-class high quality imagery of all diamonds in stock
24/7 Customer Service
Best-in-class packaging

---
Blue Nile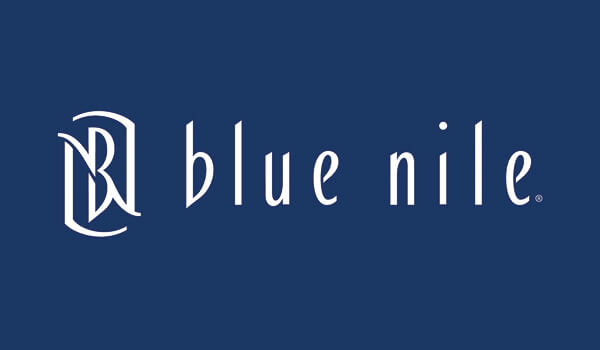 Blue Nile is the largest and most well known internet jewelry seller. They have the industry-leading largest available exclusive online inventory. Their high quality images are catching up to James Allens' and their prices are amazing.
What we love about them:
No questions asked returns within 30 days of shipment. Blue Nile will send you a paid shipping label to return the ring.
Lifetime Warranty
Free Shipping
Free prong tightening, repolishing, rhodium plating and cleaning every 6 months
Provide insurance appraisal
One free resizing within the first year of purchase
High quality images of about half of their diamonds
24/7 Customer Service
100% credit towards future upgrades (must be at least double in value)
Best in class fulfillment