Verlobungsringe
Wenn Sie einen durchschnittlichen amerikanischen Verbraucher fragen: "Wann ging das mit der Tradition los, einen Verlobungsring mit einem Diamanten zu verschenken?", dann bin ich sicher, dass die meisten Leute antworten werden, dass diese lange Tradition mindestens einige Jahrhunderte alt ist. Wie sonst könnte man erklären, dass sie so verbreitet ist und so hoch geschätzt wird wie das Evangelium? Welche frisch verlobte Frau in Amerika wäre nicht deprimiert, wenn sie keinen Diamantring geschenkt bekommen hätte?
Erstaunlich ist, dass diese Tradition nicht einmal hundert Jahre alt ist! Edward Jay Epstein beschreibt in seinem weit bekannten Artikel "Haben Sie  jemals versucht einen Diamanten zu verkaufen?" ausführlich über die frühe Geschichte der Tradition in den späten 1930er und 1940er Jahren. Hier eine treffende Passage daraus:
Die Werbeagentur hob in ihrem Strategieprogramm für das Jahr 1947 den psychologischen Ansatz stark hervor. "Wir haben es hier mit einem Problem der Massenpsychologie zu tun. Wir versuchen … die Tradition des Verlobungsrings mit einem Diamanten zu stärken … damit es zu einer psychologischen Notwendigkeit wird, die auf der Endkundenebene fähig ist, mit den anderen Gebrauchsgütern und Dienstleistungen zu konkurrieren." Die Zielgruppe wurde definiert als "rund 70 Millionen Menschen über 15 Jahre, deren Meinung wir hoffen zugunsten unserer Ziele zu gewinnen." N. W. Ayer schlug ein raffiniertes Programm vor, das die Organisation von Vorträgen an Gymnasien im ganzen Land umfasste. "All diese Vorträge drehen sich um den Verlobungsring mit Diamanten und gelangen so zu Tausenden von Mädchen in ihren Gemeinschaften, Klassen und inoffiziellen Treffen in unseren führenden Bildungseinrichtungen", erklärte die Agentur in einer Mitteilung an De Beers. Die Agentur gründete 1964 einen wöchentlichen Nachrichtendienst, genannt "Hollywood Persönlichkeiten", in dem sie die 125 führenden Zeitungen mit den Beschreibungen von Diamanten, die von Filmstars getragen wurden, versorgte. Und sie setzte mit ihrem Streben fort, die Berichterstattung über die Filmstars anzuhalten den Diamantring als Symbol für die romantische Beziehung darzustellen.1947 gab die Agentur eine Porträtreihe über "verlobte Prominente" in Auftrag. Die Idee war, ein Vorbild für den ärmeren Mittelstand zu bilden. Die Werbeagentur erklärte in ihrem Strategieprogramm von 1948, "Wir verbreiten den Wunsch nach einem Diamanten: von den Stars auf dem Bildschirm und der Bühne, über die Ehefrauen und Töchter führender Politiker, bis hin zu jeder beliebigen Frau, wie die Ehefrau eines einfachen Verkäufers oder das Herzblatt eines Mechanikers, das sagt 'ich wünschte, ich hätte das, was die anderen Frauen auch haben'".
De Beers brauchte einen Werbeslogan für Diamanten, der sowohl das Thema der Romantik als auch ihre Legitimität ausdrücken würde. Ein Werbetexter der Firma N. W. Ayer dachte sich den Satz "Ein Diamant ist für immer" aus, welcher unten auf ein Bild von zwei jungen Verliebten auf Hochzeitsreise geschrieben wurde. Obwohl Diamanten eigentlich zerbrochen, gespaltet, entfärbt oder zu Asche verbrannt werden können, erfasste das Konzept der Ewigkeit  perfekt die magischen Eigenschaften, die die Agentur dem Diamanten zuschreiben wollte. Innerhalb eines Jahres wurde "Ein Diamant ist für immer" zum offiziellen Motto der Firma De Beers.
1951 stoß N. W. Ayer auf Widerstand gegen seine Millionen teure Öffentlichkeitsarbeit. In dem jährlichen Strategiebericht hieß es:
Die Millionen von Bräuten und zukünftigen Bräuten unterliegen in zweifacher Hinsicht einem sozialen Druck, der gegen den diamantenen Verlobungsring spricht. Bei den Wohlhabenderen gibt es die Forderung anders zu sein, was der Betonung ihrer intellektuellen Individualität dienen soll… die Leute mit niedrigerem Einkommen würden gern mehr für ihr Geld bekommen, als was ihnen der Diamant bietet, den sie sich leisten können…
Um diese Probleme zu beheben, argumentierte die Werbeagentur: "Es ist notwendig, diesem Druck durch ständige Werbung entgegen zu wirken, indem wir zeigen, dass ein Diamant überall als Symbol der Verlobung anerkannt ist."
Es ist nicht nett so etwas zu sagen, aber wer einen Verlobungsring mit Diamanten kauft, fällt auf einen der größten Betrüge in der Geschichte herein (Sie eingeschlossen). Aber was können wir tun? Unsere zukünftigen Ehefrauen trauen dieser Tradition blind und es ist bestimmt nicht empfehlenswert eine zukünftige Braut zu enttäuschen!
In der Welt der Diamanten gibt es dafür ein Wort – "Illusion". Jeder, der im Diamantenhandel arbeitet, weiß, dass das Ganze nur mit Hilfe einer riesigen Illusion zusammengehalten wird.
Sollten sie Fragen haben, schreiben Sie diese bitte in die Kommentare unten. Meistens beantworte ich sie innerhalb von 24 Stunden.
Blue Nile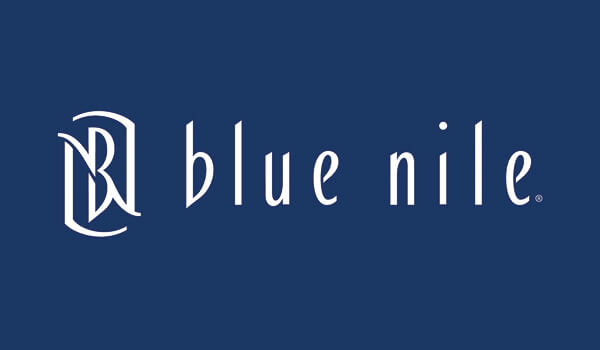 Blue Nile is the largest and most well known internet jewelry seller. They have the industry-leading largest available exclusive online inventory. Their high quality images are catching up to James Allens' and their prices are amazing.
What we love about them:
No questions asked returns within 30 days of shipment. Blue Nile will send you a paid shipping label to return the ring.
Lifetime Warranty
Free Shipping
Free prong tightening, repolishing, rhodium plating and cleaning every 6 months
Provide insurance appraisal
One free resizing within the first year of purchase
High quality images of about half of their diamonds
24/7 Customer Service
100% credit towards future upgrades (must be at least double in value)
Best in class fulfillment

---
James Allen - Limited Time 25% OFF SALE NOW!

James Allen is the leader in online diamond sales. Their imaging technology is at the point where it's almost the same as inspecting a diamond with a jeweler's loupe. Their customer experience is best in class, and they have recently upgraded their non-engagement jewelry inventory as well. And for a limited time, they are now running a major promotion offering 25% OFF your setting when purchasing a True Hearts diamond.
What we love about them:
No questions asked returns within 30 days of shipment. James Allen will send you a paid shipping label to return the ring.
Lifetime Warranty
Free International Shipping
Free prong tightening, repolishing, rhodium plating and cleaning every 6 months
Provide insurance appraisals
One free resizing within 60 days of purchase
Free ring inscriptions
Best-in-class high quality imagery of all diamonds in stock
24/7 Customer Service
Best-in-class packaging

---
Still afraid of getting ripped off?
Before you buy a diamond, get personal buying advice from industry veterans. We'll help you get the best diamond for the money.
Ask your diamond purchase question here
DISCLAIMER: We don't use your email for marketing. Period.