Chicago Proposal Idea You Won't Forget
What does a cardboard cutout of a Hummer, a pedicab, and 6 actors all have in common? Together they made for the best Chicago proposal of all time! When we first met Mark, we knew right away that he had a great sense of humor. In fact, laughter was pretty much the foundation for his relationship with Giselle so we wanted to make sure we helped Mark give her a proposal that would keep her laughing and smiling for years to come. How did we do that? With our years of experience in proposal planning, we planted actors throughout Millennium Park to re-enact scenes from Mark and Giselle's relationship.
We first booked a pedicab tour of Chicago for the couple. But Giselle quickly realized, this was no ordinary tour. First, she passed by a couple who were eating clumsily at a restaurant. A coincidence? Maybe. But then Mark talked about how they clumsily ate on their first date and the couple had a good chuckle. Next they drove by a couple standing on the sidewalk with a sign saying "That's enough." Giselle knew that had to be for her because that is THEIR saying. Finally, they drove by a couple in a cardboard cutout of a Hummer and the guy was being chased by a bee. Giselle and Mark laughed so hard about their road trip where he freaked out because a bee got in the car.
The pedicab dropped them off at The Bean where, to Giselle's surprise, her whole family was waiting there along with a guitarist playing their song. Mark proposed and she of course said yes.
If you can't decide how to propose, look no further. The Heart Bandits will work with you to create a unique and memorable proposal idea and then bring it all to life for you. Contact us today!
James Allen

James Allen is the leader in online diamond sales. Their imaging technology is at the point where it's almost the same as inspecting a diamond with a jeweler's loupe. Their customer experience is best in class, and they have recently upgraded their non-engagement jewelry inventory as well. And for a limited time, take advantage of their 25% Off pre-Black Friday Sale!
What we love about them:
No questions asked returns within 30 days of shipment. James Allen will send you a paid shipping label to return the ring.
Lifetime Warranty
Free International Shipping
Free prong tightening, repolishing, rhodium plating and cleaning every 6 months
Provide insurance appraisals
One free resizing within 60 days of purchase
Free ring inscriptions
Best-in-class high quality imagery of all diamonds in stock
24/7 Customer Service
Best-in-class packaging

---
Blue Nile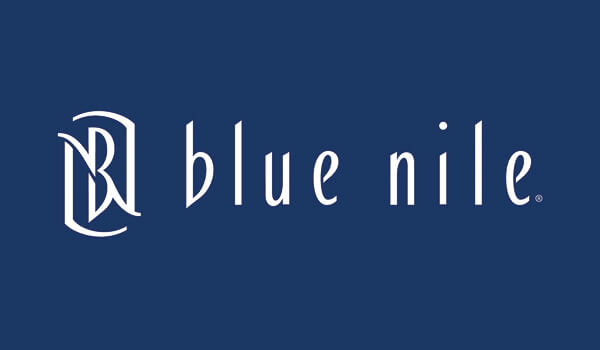 Blue Nile is the largest and most well known internet jewelry seller. They have the industry-leading largest available exclusive online inventory. Their high quality images are catching up to James Allens' and their prices are amazing.
What we love about them:
No questions asked returns within 30 days of shipment. Blue Nile will send you a paid shipping label to return the ring.
Lifetime Warranty
Free Shipping
Free prong tightening, repolishing, rhodium plating and cleaning every 6 months
Provide insurance appraisal
One free resizing within the first year of purchase
High quality images of about half of their diamonds
24/7 Customer Service
100% credit towards future upgrades (must be at least double in value)
Best in class fulfillment