2,000 Roses Marriage Proposal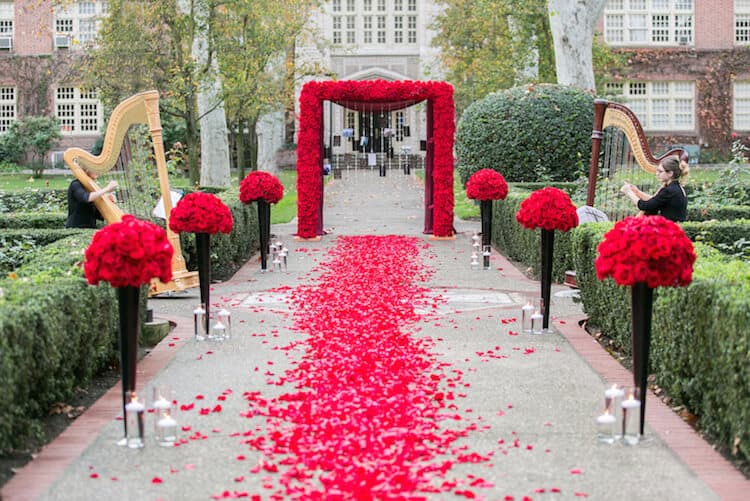 What do 2,000 red roses look like?  Like this!  I was so excited when Edward contacted us to plan his proposal idea.  At first he was considering proposing in San Francisco, but then he decided he wanted to propose at the college they met at.  University of the Pacific is where this would all go down, but what could he do to make it super special?  That is where The Heart Bandits-Proposal Planners came in.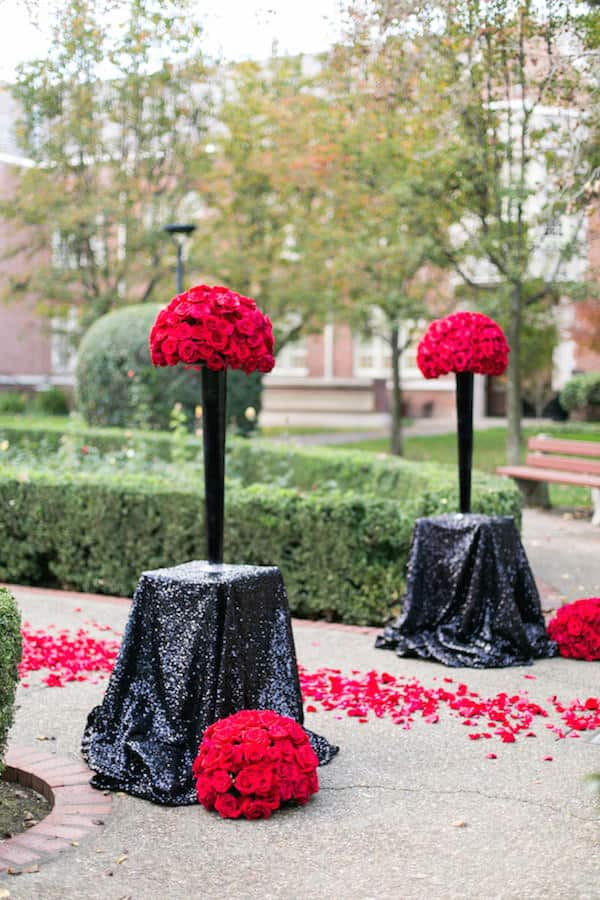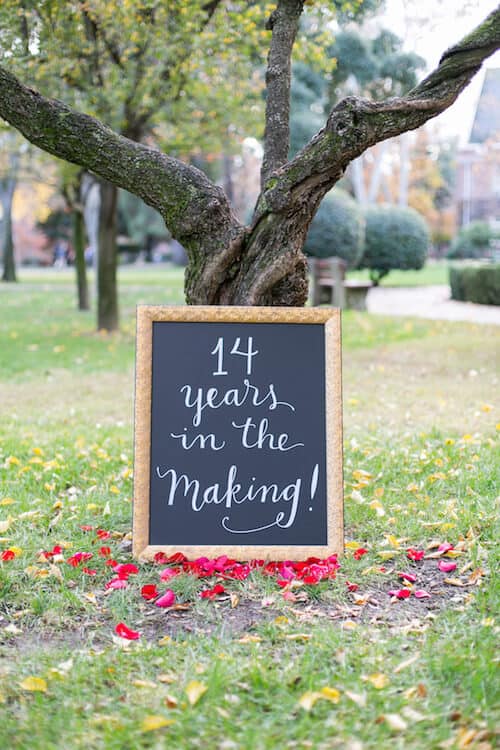 Edward and Felisa have been dating for 14 years so we first had a sign made that said "14 Years in the Making."  Next, we designed an aisle of her favorite red roses which led to an altar made of even more red roses.  From the altar, we had note cards hanging which had memories Edward wanted to share with her from their relationship.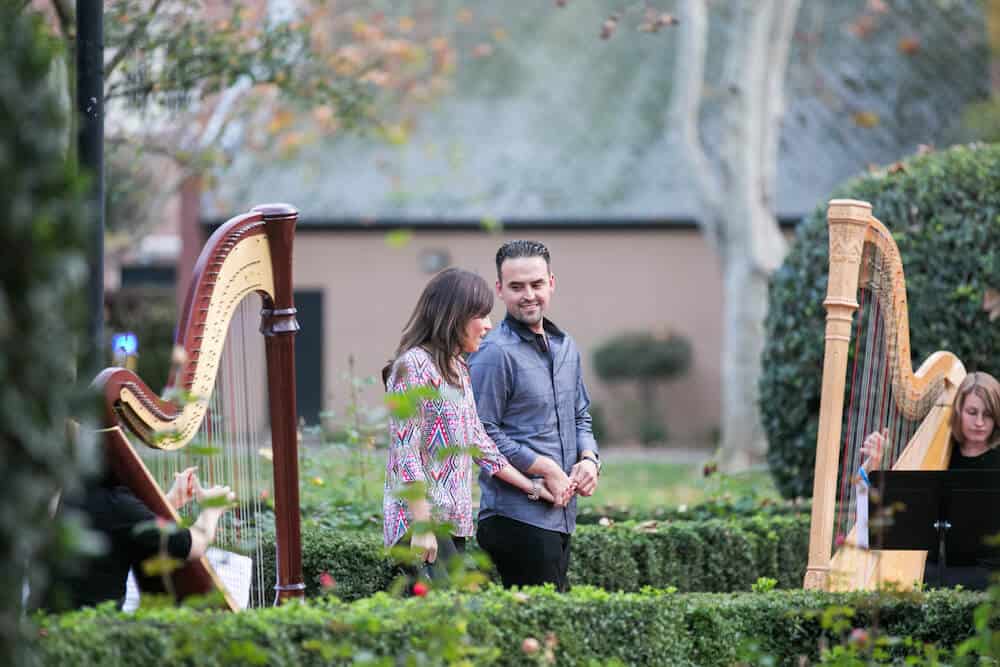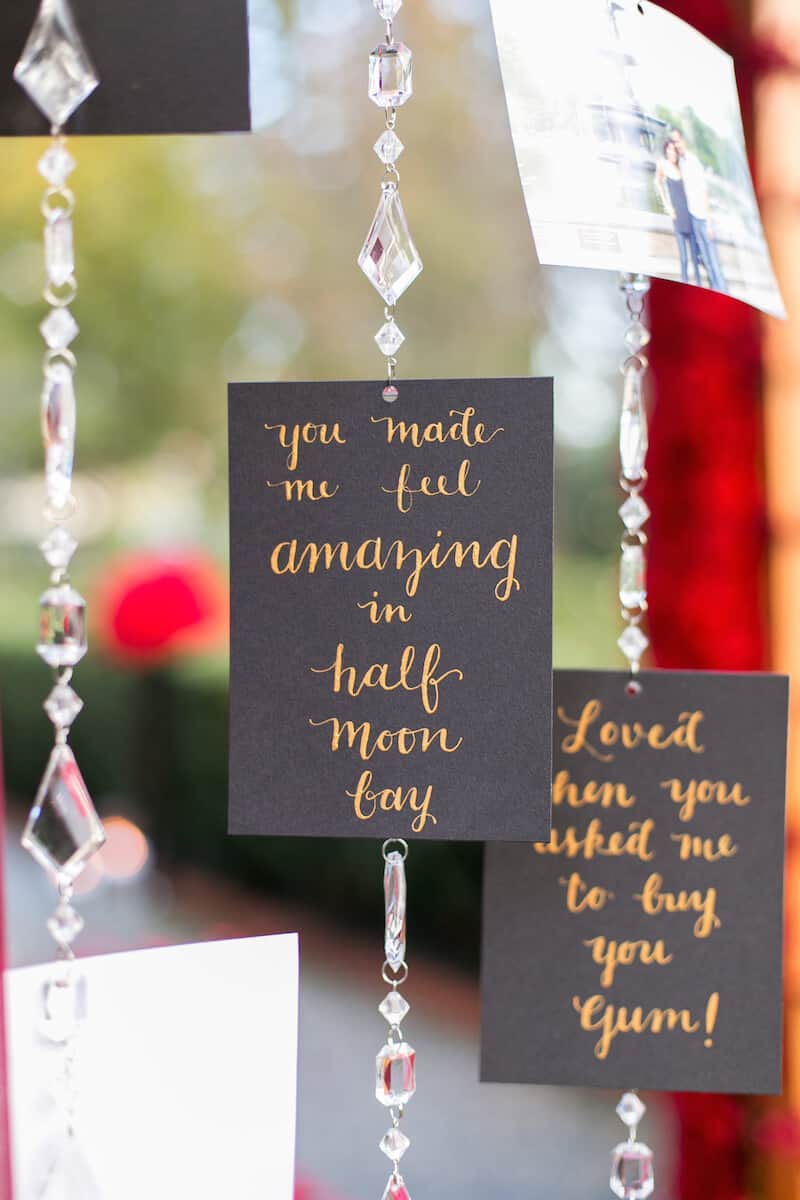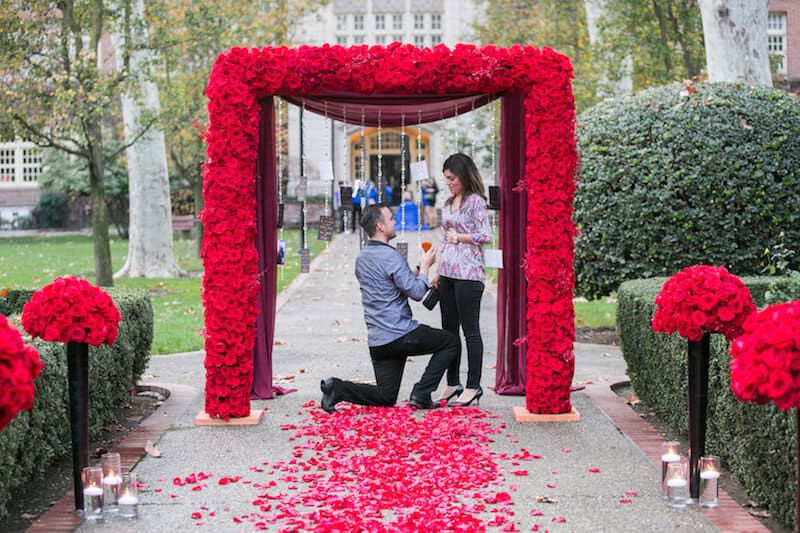 When Felisa walked down that aisle as harpists played their special song, her heart melted.  Edward walked her to the end, read her the memories, and asked her to be his wife.  She happily said yes!
How can you plan a special proposal like this?  First, try to figure out where to propose by thinking about locations that are special to you.  If you don't have the budget for a harpist of flowers, consider bringing in a wireless speaker and using faux flowers.  Be creative!
Proposal Planning: The Heart Bandits; Photography: Anna Marks Photography; Florist: Tango & Foxtrot; Sign & Cards: Steele My Heart
James Allen

James Allen is the leader in online diamond sales. Their imaging technology is the same as inspecting a diamond with a jeweler's loupe. They have the largest exclusive loose diamond inventory online and fantastic prices. They also have the nicest collection of lab created diamonds online.
What we love about them:
No questions asked returns within 30 days of shipment. James Allen will send you a paid shipping label to return the ring.
Lifetime Warranty
Free International Shipping
Free prong tightening, repolishing, rhodium plating and cleaning every 6 months
Provide insurance appraisals
One free resizing within 60 days of purchase
Free ring inscriptions
Best-in-class high quality imagery of all diamonds in stock
24/7 Customer Service
Best-in-class packaging

---
Blue Nile

Blue Nile is the largest and most well known internet jewelry seller. They have a very large exclusive online inventory. Their high quality images are catching up to James Allens' and their prices are amazing. Blue Nile has generously offered our readers an exclusive one-time use coupon.

(Click Here to get $100 off any purchase over $1000.)
What we love about them:
No questions asked returns within 30 days of shipment. Blue Nile will send you a paid shipping label to return the ring.
Lifetime Warranty
Free Shipping
Free prong tightening, repolishing, rhodium plating and cleaning every 6 months
Provide insurance appraisal
One free resizing within the first year of purchase
High quality images of about half of their diamonds
24/7 Customer Service
100% credit towards future upgrades (must be at least double in value)
Best in class fulfillment