Truth About Diamonds in the Media
Back in February 2012, Ira Weissman, was invited to take part in an episode of the now defunct Anderson Cooper daytime talk show. Ira provided the ring for a flash-mob proposal that happened on-air. Ira also recorded this video which was posted on their website in an article entitled 5 Tips for Buying Diamonds (which is no longer available since the canceling of the show).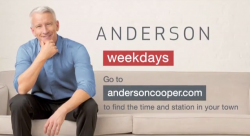 ---
"Plenty of grooms are opting for cheaper metals, like titanium, ceramic and cobalt," says Ira Weissman, founder of Truth About Diamonds, a shopping guide for wedding and engagement rings. "These alternative metals often have a more masculine look that appeals to men who might otherwise be averse to wearing jewelry. Not only are these materials less expensive than gold and platinum, but they're also more durable."

---
The Truth About Diamonds website, which is run by former diamond industry worker Ira Weissman and says it aims to help consumers by giving them advice about buying diamonds, has written that The Rapaport Price List is only the beginning stage of pricing a diamond.

---
TruthAboutDiamondscom is chock-full of helpful information on how to buy the perfect engagement ring.

---
The main reason you think diamonds are valuable, according to expert Ira Weissman and renowned journalist Edward Jay Epstein, is that De Beers has been working very hard for almost a century to convince you that they are.

---
To limit returns, try buying from a website that features high definition photos. This will better enable you to clearly see any imperfections in the stone, says Ira Weissman, the founder of diamond shopping guide TruthAboutDiamonds.com.

---
Ira Weissman is a diamond industry veteran with nearly a decade of experience at one of the world's largest diamond polishers. He has traveled the world buying and selling diamonds and now dedicates his time to helping consumers make the most of their diamond buying decisions.

---
"Most men are clueless when it comes to diamonds and end up paying much more than they need to because the industry talks them into features they don't need. Remember, diamonds are not commodities in the same way that gold is traded. Ultimately, a diamond is a retail item."

---
Weissman said, "It takes years of viewing diamonds both with magnification and without to know know with complete confidence which diamonds will be clean to the naked eye, and which diamonds won't. But even a novice can get a pretty good idea. If you're looking at an SI1, and the inclusions are all bunched to the side and can be covered by a prong, then it will clearly be eye clean. Obviously, a white/translucent inclusion is better than a black one. Inclusions on the periphery of the stone are much harder to see than inclusions in the middle of the stone, etc." - See more at: http://www.lazymanandmoney.com/save-money-diamond-ring/#sthash.zqKRdkXw.dpuf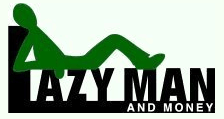 ---
Consider the main purpose of the stone, says diamond expert Ira Weissman of TruthAboutDiamonds.com, a website about savvy diamond buying. The point of an engagement ring diamond isn't to produce a return on investment, he says, but to look fantastic. "You don't need very high clarity to get (a diamond) that looks great." If the diamond has imperceptible imperfections, no one will know except you.